Homes sales figures released this week showed a rocky housing market in July: Existing-home sales slid to a record low while new-home sales fell 80 percent from peak, also hitting an all-time low.
Inman News asked some real estate professionals to weigh in on the state of their local real estate markets.

Q: How are conditions in your market? What trends are you seeing with prices and sales?
Andrea Altieri, managing broker of the Walters Team at Candlewood Realty in Denver, Colo., said, "I don't think any of this information was a surprise and seems to be reflected in every market. Prices are remaining steady here in Denver and rising in some areas. Days on market are up, but well-priced homes in favorable locations are still selling."
Jaime Montalvan, sales associate, Fortune International Realty in Miami, Fla.: "I saw the news this morning, and somehow it was expected. The tax credit to first-home buyers had created a virtual demand that ultimately let us with no demand for affordable housing. I forecast a decent increase in sales probably after November (local high season starts around this time). Prices should be a 'flat line' for approximately 18 months from now. We still have plenty of supply."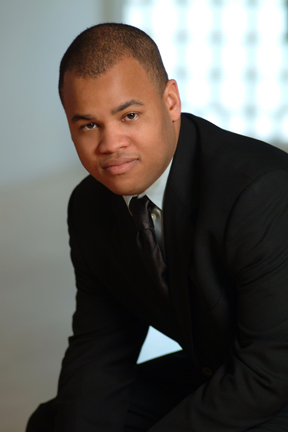 Austin Black II, broker and president, City Living Detroit in Detroit, Mich.: "I focus on the Detroit loft, condo and historic-home market within the city limits. Over the last few months, there has been a significant decrease in inventory. Showing activity and sales have been up the last 60 days. I was very concerned after the tax credit deadline April 30 because showings dropped significantly. This all changed over the last couple of months. I'm selling homes, particularly condos, at a much higher price point lately than I have seen the last 12 to 14 months. As long as there is not a significant number of new short sales and foreclosures on the market, I expected things to hold steady through the fall."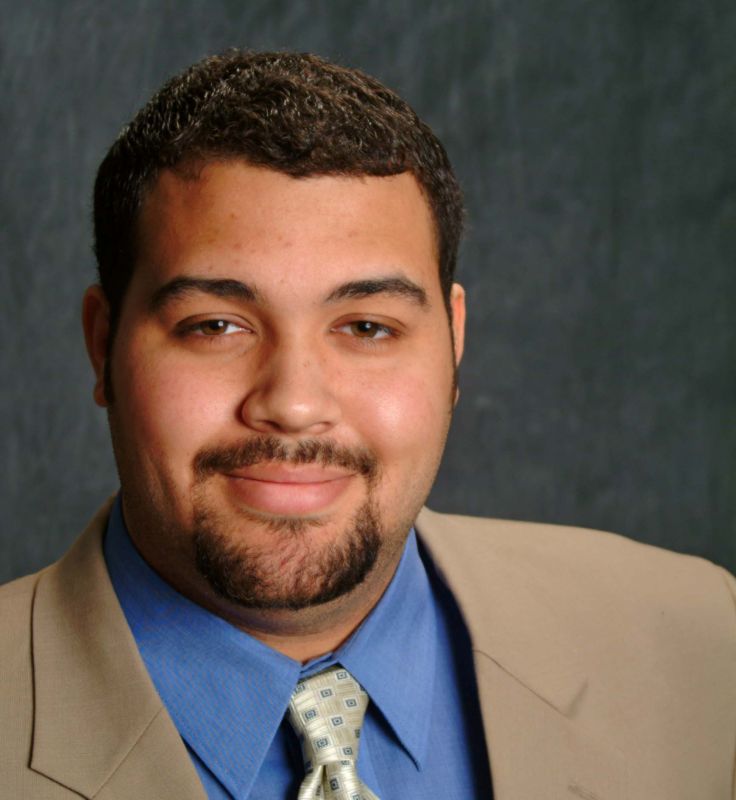 Jonathan Osman, broker, The Charlotte House Hunter Group at Keller Williams Realty in Charlotte, N.C.: "Sales in the Charlotte area fell 28 percent in July year-over-year and the average sales prices inched up from $213,068 to $235,407. It seems that the absence of the first-time homebuyer (tax credits) led to the increase in price. However, it is anyone's guess just how many sales the tax credit robbed from summer and when we will balance out."
Alan Donald, agent, Keller Williams Realty in Charleston-Mt. Pleasant, S.C.: "April, May and June were more active, but this is typical of our local market seasonality. Sales in July were lower, but nowhere near record lows. Overall, I have been busy, although I have seen some slowdown due to the end of the tax credit in the lower end of the market. We expect our market to still decline a little in the next 18 months due to increased numbers of foreclosures."
Michele Guss, agent, Thompson's Realty in Phoenix, Ariz.: "Arizona remains in the top four for high foreclosure rates and slipping values. Personally, based on the current data, I do not think Arizona will stabilize as a WHOLE for at least three years. I do not think we will see 3-5 percent appreciation for home values for another five to seven years.
"I think Arizona is not faring as well as other parts of the country due to high unemployment, the passing of Senate Bill 1070 (an anti-illegal immigration bill), a high amount of bank-owned/short-sale inventory, slowing sales, and the fact notice of trustee sales are still high in Arizona. Typically we see an uptick in the number of sales in the fall due to second-home/winter visitors. Prices are low, interest rates are low (provided the buyer can qualify), so I am optimistic that sales will rise again in the fall due to these factors."
Randy Lewis, associate broker, RE/MAX Professionals in Phoenix, Ariz.: "Once a market hits bottom it makes sense for investors to buy. There is a point where value is clear, and property makes sense as an investment thus stimulating sales. Homes in the lower price ranges now make sense for our investors and first-time homebuyers. We are now seeing great value for move-up buyers also. Low interest rates also entice buyers to move forward.
"Short sales will continue to have a factor in our market for years to come. When the lenders are able to streamline the short-sale process, it will speed the real estate market recovery and move towards appreciation. Luxury homes and commercial properties will still see adjustments in value in the coming months."
Alexis Eldorrado, team coordinator, Eldorrado Chicago Real Estate LLC in Chicago: "Sales are still vigorous, and rentals are at an all-time high, too. Chicago is a stabler real estate market than the nationwide market. There are a lot of financially distressed properties for sale, which are affecting the market values of non-distressed properties, but people are still buying. The Midwest is conservative in nature, so the runaway appreciation, although we had it, was not to the same degree as other markets.
"Consequently, we have many homeowners underwater, but we are seeing a big effort by lenders to also work with homeowners to keep them in their properties."
Dawn Thomas, broker associate, The Dawn Thomas Team at Intero Real Estate Services in Los Altos, Calif.: "Prices in our market are down perhaps 10 to 15 percent off peak values in 2005. This year the market here has been stable, and well-priced properties have been selling quickly, often with multiple offers.
"It has felt like things have been a little quiet over the past several weeks, but I think that is due in large part to the seasonal effects of the end of summer. I expect the final quarter of the year to be strong in this market.
"That said, we are still seeing approximately 20 percent or more of our transactions be 'all cash' — often over list price, with multiple offers. I am concerned that the trend for 'no contingency' offers seems to be returning, where buyers forgo any protection of a contingency period to secure financing or investigate the physical condition of the property."
Q: What is the most active segment of buyers?
ALTIERI: "I am seeing fewer first-time buyers, but more move-up buyers and investors. Rates are far lower than when the tax credit existed, and the buyers I am working with seem to know that. When rates are this low, most folks try to buy entry-level single-family homes, and that seems to be what I am selling."
MONTALVAN: "Young executives — most of them single or recently married, ages approximately 30 to 40. Miami offers micro-markets like Brickell, Coconut Grove, Coral Gables and Miami Beach that are very attractive to many buyers outside the U.S. All of these properties that we are dealing with are million-dollar homes and luxury condominiums that are priced way below current value. Savvy investors know that these properties will be worth a lot more in the upcoming years."
THOMAS: "Buyers who are 'moving up' to this area from other parts of Silicon Valley. In general, they are second- or third-time buyers who are now looking for a larger home, a better school district, or a shorter commute. This is often the 'final' home purchased until the kids are grown, out of school, and the owners are considering retirement."
LEWIS: "Our wholesale market is strong right now. I purchase Arizona trustee sales for local and international investors, and that business model is working well for our clients. We have many investors buying to hold long term, and they are experiencing great returns they cannot realize in the stock market or money markets. Self-directed Individual Retirement Accounts are a popular tool again to fund real estate investments."
Q: What types of homes are selling fastest?
THOMAS: "Homes that are in good condition that are near the median in terms of amenities and pricing are selling quickly. Buyers are looking for homes that they feel they can live in for a while before any significant remodeling or reconstruction (since they can't rely on having home appreciation to finance such projects in the near term).
"Homes with open floor plans, great rooms and that fourth bedroom are popular. We are starting to see a trend back towards single-level homes and slightly smaller homes."
MONTALVAN: "Luxury condos with nice views priced below $300 per square foot and single-family homes in areas close to Brickell and Miami Beach — gated communities preferred. Most of these homes are short sales and REOs (bank-owned homes)."
OSMAN: "In a pleasant surprise, many of our luxury neighborhoods experienced gains in sales, sales prices and prices per square foot last month, which hasn't happened in nearly a year.
"Most of our listing business has been based around short sales, which were ignored throughout the winter and spring among the tax credit crowd in favor of the REOs. Short sales accounted for only 4 percent of sales in each month through July. The absence of the incentive has now shifted the market back in our favor, and many of our listings are going under contract now that there's little urgency to buy."
DONALD: "Some submarkets are behaving differently. For example, in Mt. Pleasant, a higher-end residential community where I live, and (where) schools are highly regarded, inventory for single-family detached homes under $300,000 is down to five to six months: a 'neutral' market! Who knows what the fall will bring? Normally we get the snowbirds escaping the cold, so from November through January our sales pick up a little."
ELDORRADO: "We still have active buyers for mid- to high-end homes, as well as buyers for financially distressed properties. The buyers of today are wise, as they have enough vision to get past the media horror stories and realize that they are in the best of all negotiating positions.
"For example, I had buyers that walked away from an $880,000 counteroffer on a $1,039,000 listing. Today, the seller's agent came back to me offering $818,000. What other market have you ever heard of the seller countering themselves?"
Q: Which are taking the longest to sell?
MONTALVAN: "New homes built on spec in areas not close to any services nor easy access to expressways."
THOMAS: "Homes that are fixer-uppers or are candidates to be bulldozed and rebuilt are not selling quite as quickly. This is driven by concerns about availability of construction financing, or the desire for the buyer to 'conserve cash' rather than tie it up in a construction project.
"As confidence in the economy of Silicon Valley strengthens, I expect to see more willingness to do these kinds of projects with cash, where the owner is building their primary residence. This has been traditionally one of the hottest segments of our market and I think it's now starting to pick up steam.
"In general, professional home flippers find our market problematic in terms of profitability for a speculative build. The homes taking the absolute longest to sell are speculative new builds with 5,000 or more square feet, priced above $3.5 million. The builder has so much invested in the land plus the building costs that even a small market correction cuts into its profitability significantly."
DONALD: "One trend that is very apparent is the increased difficulty in closing the transactions, due to lenders' red tape and ineptitude. The pendulum swung from one extreme — no questions asked, here's a 100 percent loan — to incredibly stupid scrutinizing, auditing and delaying closings. I have had financing issues in the last 10 closings I have had, many of whom were AAA buyers!"
Q: What are the major reasons people are selling in your market area?
MONTALVAN: "Sellers can't afford mortgage payments and have a short sale as the only solution (better than a foreclosure). Most properties I recently sold were 'handed' to me by banks and private lenders."
THOMAS: "Sellers are acknowledging that while prices are stable, they are not going to rise significantly in the near future. Sellers are realizing that they are well served to sell now and buy where they want to go, rather than wait and hope to reap more profit out of their home here in six months.
"We are seeing sellers who are downsizing or retiring and moving out of the area. Additionally, we are seeing sellers who are 'moving up' to a larger home or to a property with more acreage or views. In general, we are seeing very few distressed sales here."
ELDORRADO: "Many sellers are opting to either not come on the market due to market horror stories, and instead are offering their properties for lease. I have one client, and it is more frequent now, where we are on the market simultaneously for lease and for sale, and he will take whichever comes first.
"This actually improves market conditions by ultimately limiting the inventory by taking a lessor or a buyer (and) moving the property off the market quicker."
Q: What has changed, if anything, about the demographics of buyers and sellers?
MONTALVAN: "More young people are taking over the city, not only to vacation, but young executives who work in Miami as well."
THOMAS: "Folks tend to move into Palo Alto, Los Altos or Mountain View and stay. The average age of a resident in this market is approximately 10 years older than the national average.
"As our local baby boomers age, I expect to see a shift in the type of housing they are looking for: a big increase in single-level homes for aging in place, other community homes as options for downsizing, and a significant amount of relocation to lower-cost-of-living areas for retirement."