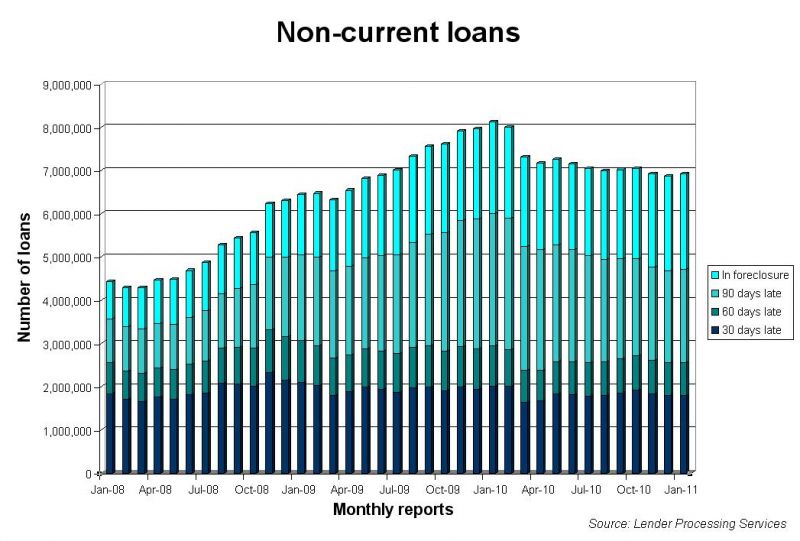 The number of homes in foreclosure continued to climb in January despite a drop in foreclosure starts, as foreclosure timelines continue to lengthen and foreclosure starts outnumbered foreclosure sales by three to one, data aggregator Lender Processing Services said.
LPS's January Mortgage Monitor showed foreclosure starts falling 11.4 percent from December to January and 20.1 percent from a year ago, to 230,023. That's down 29.1 percent from the recent peak of 324,651 foreclosure starts in March 2009.
While fewer homes are entering the foreclosure pipeline, it's taking them longer to get through it. Among homes in the foreclosure process in January, the average number of days delinquent was 507, up from 410 days in January 2010 and 319 days in January 2009.
That helps explain why the number of homes in the foreclosure process climbed to a new high of 2.2 million. Mortgages on another 2.17 million homes were 90 days or more past due, but not yet in foreclosure. With 30- and 60-day delinquencies essentially unchanged from December, the total number of non-current loans grew less than 1 percent, to 6.92 million.