According to a National Association of Realtors annual survey released at the 2011 Realtors Conference & Expo in Anaheim, Calif., trustworthiness and reputation are top factors that homebuyers and sellers consider when choosing a real estate agent to work with. The same has been true for years.
For Michael McClure and Greg Grospitch, the founders of a new startup, Verified Professionals LLC, what's been missing is an objective and credible source that consumers can use to verify that a real estate agent is honest, trustworthy and reputable.
Their solution, which they unveiled last Friday with the launch of VerifiedAgent.com, is an independent verification system that evaluates real estate agents on a series of criteria that the Verified team calls "critical client service characteristics."
After being vetted on those criteria, an agent who qualifies is named a Verified Professional Agent (VPA).
McClure, who worked as a certified public accountant at Price Waterhouse for almost a decade before entering real estate in 1992, is a big believer in the need to raise the bar in the real estate profession.
McClure and Grospitch met on Twitter a year ago and connected over a shared interest to improve the industry.
After what McClure describes as a "long iterative process" that lasted several months, Grospitch hit on the idea of the VPA Verification this summer and they targeted Nov. 11, 2011, as their launch date.


VerifiedAgent.com screenshot.
Only days after the company's debut, I asked McClure about his views on the industry and his vision for how VerifiedAgent.com might transform the way real estate agents are perceived by the public.
The founder and CEO of Professional One Real Estate, McClure will be a speaker at Inman News' upcoming Real Estate Connect conference in New York City, and he also writes for InmanNext, an Inman News site devoted to real estate agents and technology.
Q: What initially attracted you to become a real estate professional?
A: I went straight from public accounting into real estate, working with a high-profile, established agent. She was and remains a great role model, and taught me everything I know about real estate. I was attracted to real estate in general because I was looking for a new challenge, and I wanted to see if I had the ability to succeed in a radically different arena.
I am a "Start with Why" person, meaning I cannot do a job unless I am truly passionate about it. For me, that matters far more than the money, as I have learned that earning X or (twice that or five times that amount) doesn't seem to have that much impact on my happiness if I don't love what I'm doing.
Q: What advice would you offer to someone who was considering becoming a real estate professional?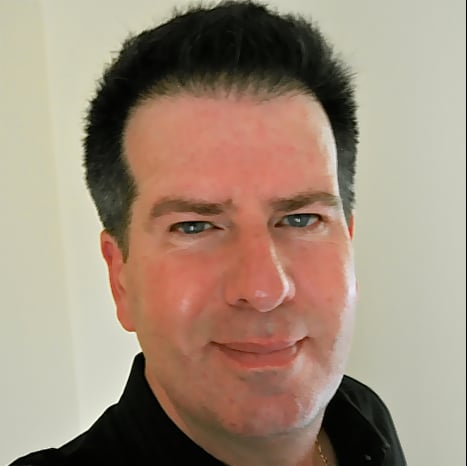 Michael McClure
A: The days of "easy money" that typified my first 15 years in the industry are over, maybe forever. If you are not dead serious about being a professional and working hard for every client, I'd find a different career path. I think the future belongs to people who are all of the following:
1. Customer experience-oriented (as opposed to income maximization-oriented).
2. Tech-savvy.
3. Socially savvy (managing one's online reputation will very soon become a large part of the game, in my opinion).
4. "Chameleonesque" (in this job in these times, the growth and evolution process never stops. So, you must keep changing, learning and adapting).
5. Consultative in philosophy (as opposed to being focused on the transaction/the sale).
6. Finally, I don't know anyone who does really well in real estate who doesn't work super hard. Having a well-above-average work ethic is mandatory, in my opinion.
Q: What do you think the public perception of the real estate profession is now?
A: Just Google "Harris poll" or "Gallup poll" and "real estate" and read the results. People don't trust our industry. That's fairly clear. The verification concept was reverse-engineered specifically to focus on the critical client service characteristics that studies have shown people look for the most when choosing an agent.
In the simplest explanation, we are empowering those agents to leverage those innate qualities into more closed sales.
Q: How did you decide the "critical client service characteristics" that VerifiedAgent.com would assess to name someone as a Verified Professional Agent?
A: We started with a clean slate and created a list of all the different things that could be a filter for this process: Five-star-only verifications from past clients. Number of sales. Number of years in which to have those sales. Full-time status. Glowing peer verifications. A spotless record of professional ethics, etc.
We then tweaked, adjusted and got feedback from people close to us, over and over, until we arrived at what we ended up with. Let me be clear: No set of subjective criteria are perfect, and no set of subjective criteria can ensure any "guaranteed" outcome.
However, we believe that any agent who can get through all five of our main filters would very likely be a quality agent:
full-time status;
raving fan endorsements from a significant number of fully satisfied past clients;
respect and approval of peer agents from other brands;
significant recent experience; and
a clean record of ethical conduct.
We believe the power is in the totality of the filtering process.
Q: What are some of the challenges you've faced in building VerifiedAgent.com that you maybe didn't expect?
A: The biggest challenges we faced were purely intellectual. An example would be the formulation of the design of the Verification process and the specific filters we would then use to complete that process. We went through probably 20 different iterations of that before we decided on the five things we ended up using in the end.
Q: VerifiedAgent.com is free to consumers and you aren't planning to take a referral fee on leads you give agents, so how do you plan to make money?
A: We charge agents a verification fee in year one, and then a reduced reverification fee in subsequent years. Regarding the economics of our value proposition, we know from 21 years of personal experience working in real estate that the difference between winning and losing in an industry that is hypercompetitive (and likely to become even more hypercompetitive in the future) is often razor thin.
Having a competitive advantage — even a slight competitive advantage — can often translate to significant impact on an agent's financial bottom line. We believe the VPA Verification provides such a competitive advantage … and quite a lot more.
Q: What's your marketing strategy for promoting VerifiedAgent.com to consumers?
A: Our primary focus at VerifiedAgent.com is empowering Verified Professional Agents to leverage their VPA status to significant competitive advantage.
And we will do this by teaching them how to use that new status in a variety of ways that we think will do all of the following:
allow them to clearly differentiate from their competition in a manner that is "image enhancing";
give them a great and compelling reason to communicate with their past and prospective clients;
allow them to actively manage their online reputations;
allow them to rebrand themselves (and/or augment their existing branding);
allow them to prevent further erosion of commission levels; and, most important,
prove to all that they have exactly those qualities people most desire in a real estate professional: honesty, trustworthiness and a great reputation.
All that being said, driving consumer traffic to our site is a secondary initiative for us in the early stages of our growth. We fully recognize that the search experience will be lacking until we've populated the site with enough VPAs to make that experience worthwhile.
It's always been part of our plan to focus on building the VPA population first, and then driving consumer traffic after that database is established.
Q: What other products or services do you plan to offer in addition to the VPA verification process?
A: We plan to offer customized videos to VPAs to help them promote their status as Verified Professional Agents. We think that "educating the sphere" is job one for every VPA, and embedded video is a great way to do that 24/7, 365 days a year.
Let your clients know you're a VPA; use the VPA logo in all your branding and marketing; drive consumers back to the site to learn what it all means; and then go from there.
And we have a few other things cooking in our lab, but they're not far enough long to discuss just yet.


VerifiedAgent.com screenshot.


VerifiedAgent.com screenshot.
Want to recommend a RE tech start-up for an upcoming Startup Scene? Send your ideas to Natalie Fonseca: natalie@inman.com.
Natalie Fonseca is the co-founder and executive producer of Tech Policy Summit and the Privacy Identity Innovation (pii) conference, and the content producer for Inman News' Data Summit and Real Estate Connect. You can follow her at @TechPolicy.