Realtor.com operator Move Inc. says it will venture into the television landscape this year by launching an on-demand video channel devoted to property listings.
Move announced today that it will launch the Realtor.com Channel with RealBizMedia, a provider of home tours and videos online and on television.
RealBizMedia's "Home Tour Network" Video On Demand platform, which debuted last fall, will power the channel, which is set to go live sometime in the second half of this year. The companies did not disclose the financial terms of the agreement.
While the idea of interactive television has been around since at least the 1990s, only recently have major companies like Microsoft, Apple, Google and Amazon been making strides in that direction, Errol Samuelson, president of Realtor.com, told Inman News.
"There's lots of thought right now of how television converges with the other big experiences in your life, which is mobile and your computer. Five years from now television is going to be a very important interactive interface so what we wanted to do is get a jump on the market and start learning," Samuelson said.
Realtor.com will become the first company to offer consumers property search via the three screens they use the most: computer, mobile and TV, Move said in a statement.
Realtor.com is the official site of the National Association of Realtors, and receives real estate listings directly from nearly all of the nation's multiple listing services — more than 850 in total. The Realtor.com Channel will feature only Realtor.com listings.
The channel will first be offered through Cox Communications Inc., the third-largest cable provider in the U.S. with a customer base of about 6 million homes and businesses. Realtor.com also has arrangements in place with other networks, which are expected to roll out the channel sometime in the next 12 to 18 months, Samuelson said. Combined, the networks will reach 55 million U.S. homes, Move said. The channel will be free to cable subscribers.
Of those 55 million households, three-quarters access video on demand at least once a month, and the vast majority of the content they consume is free, Samuelson said.
In order to access the Realtor.com Channel, users will navigate to the free content available from their on-demand video provider, and choose a real estate channel, which will then offer up the Realtor.com Channel. Users will choose a location — either nearby or in a place entered by the user — and the price range and number of bedrooms and bathrooms they're interested in.
The search results will be pulled from Realtor.com's database and will appear at no charge to the listing agent or broker. If, however, listing professionals would like their listings to appear first in the search results as featured listings, that will be offered as a paid service. The pricing model and the screen design of the channel have not yet been finalized, Samuelson said.
The channel will offer computer-generated, photo-based videos generated from listing information in Realtor.com's database, including the descriptions provided by agents.
If a user is interested in a particular listing, he or she may contact the listing agent or broker with the touch of a button on their remote, Samuelson said. The user will be asked if their name and contact information, which the cable company provides, can be sent to the agent, and if the user agrees, the agent will receive an email with that information.
Move also plans to develop an exclusive media program for general advertisers interested in reaching cable subscribers nationwide through the Realtor.com Channel, the company said.
Video advertising from general advertisers will appear either before, during or after listing video content, according to a Move spokeswoman. Because the channel is still in its design phase, the exact placement of advertising has yet to be decided, she said.
RealBizMedia's Home Tour Network was developed in conjunction with Next One Interactive, a media company that bought a minority interest in RealBizMedia in February.
In April, Next One Interactive announced it had signed an agreement to purchase a controlling 93 percent interest in Webdigs Inc., a real estate technology company and discount real estate brokerage.
"Next One plans to utilize the new public entity for expansion of its real estate media services, including expansion of video-on-demand real estate listings services, enhanced mobile, broadband and Web-based services, as well as targeted advertising and lead generation solutions for the real estate community," the company said in a statement.
Next One Interactive entered into an agreement in March with a reality TV series focused on purchasing and renovating foreclosures on a budget, "Foreclosures 2 Fabulous." The series is set to launch in July. As part of the agreement, Next One Interactive subsidiary Next One Realty will handle all leads for real estate and foreclosure transactions or referrals coming from the series' airings, the company said.
Earlier this year, ERA Real Estate launched a branded YouTube channel featuring more than 40,000 property videos through a partnership with RealBizMedia, formerly known as RealBiz360.
RealBiz360 was formed in 2004, and technology company iseemedia Inc. acquired majority ownership of the company in 2006. In 2010, iseemedia sold its majority interest in RealBiz to Ackren Ltd.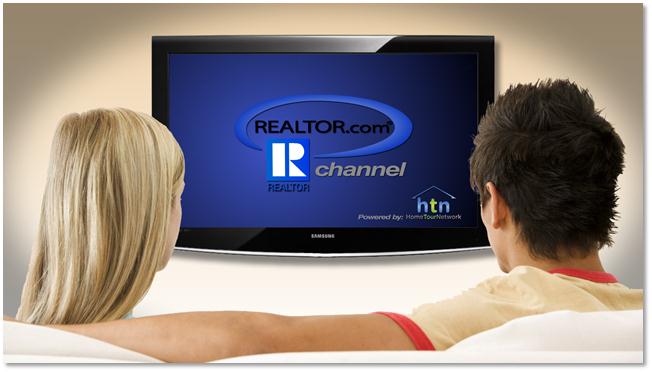 Realtor.com Channel logo