A 25,500-square-foot Silicon Valley mansion that sold last year for $100 million is worth only half that much, according to the Santa Clara County assessor's office.
The home's new owner, Russian venture capitalist Yuri Milner, can take solace in the fact that his $600,000 annual property tax bill will also be about half of what it would have been, had the home been assessed at its sale price.
The French chateau-style estate, situated on 17 acres in Los Altos Hills, Calif., features 14 bathrooms, a ballroom, a formal dining room, a home theater, and a wine cellar. There's also an indoor pool, a library, a gym, staff quarters, a 4,600-square-foot guest house, and panoramic views of the San Francisco Bay.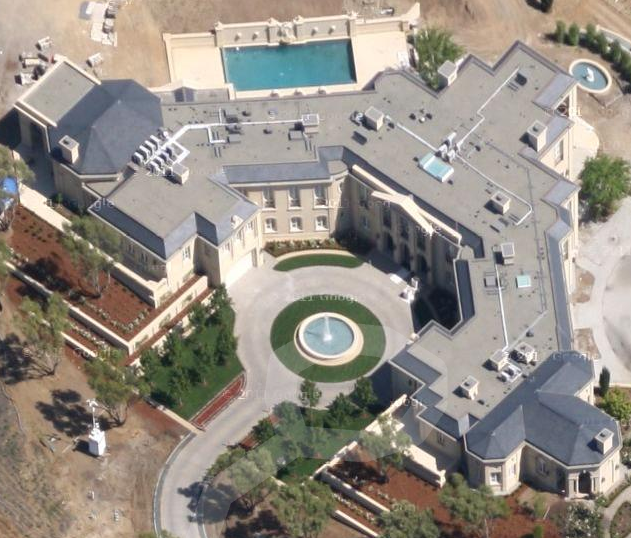 Source: Google Maps 
Sellers Fred and Annie Chan didn't put the property on the open market, and reportedly provided the financing for half of the sale to Milner, who heads up Digital Sky Technologies, a Moscow-based fund that's invested in Facebook, Groupon and Zynga.
To determine the mansion's value, the assessor's office used properties as far away as Los Angeles as comparables, including Aaron and Candy Spelling's 56,500-square-foot mansion, which sold in July 2011 for $85 million — a little over half its asking price.
"This was not a typical market transaction because it was never placed on the open market, so right there, there's all sorts of additional challenges for the assessor's office," David Ginsborg, the county's deputy assessor, told Inman News.
"Our job is to figure out, if it was listed on the open market — which this was not — what would other buyers have been willing to pay for it? Our conclusion was there was no way anyone would have paid $100 million," Ginsborg told Forbes.
The Santa Clara County assessor's office deemed Milner's property to have a fair market value of $50.27 million. The assessment is likely to disappoint local school districts and town officials, who will receive less tax revenue than they might have been expecting, the San Jose Mercury News reported.
Nevertheless, the county will receive considerably more revenue than it did before: The three parcels that made up Milner's purchase were valued at a total of $28.5 million in 2011, meaning the current valuation is nearly double what it was before, according to the assessor's website. Recently revamped, the site allows anyone to search property records by address or parcel number.
| | | | |
| --- | --- | --- | --- |
| Parcel no. | Address | 2012 assessed value | 2011 assessed value |
| 175-36-046 | 13310 La Paloma Road | $41,942,400 | $25,431,818 |
| 175-36-045 | 13288 La Paloma Road | $4,284,000 | $1,476,571 |
| 175-36-044 | 13198 La Paloma Road | $5,049,000 | $1,633,250 |
|   |   |   |   |
|   | Total assessed value: | $51,275,400 | $28,541,639 |
Note: Total assessed value includes appraised market value plus a 2 percent inflation factor.