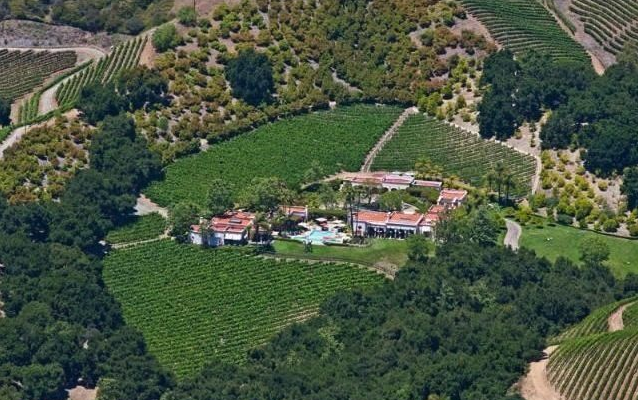 Click here to view the full photogallery.
Location: Malibu, Calif.
Price: $59,500,000
The Skinny: Malibu, in the popular imagination anyway, is a sun-filled seaside town full of surf shacks and billionaire's beach houses all crowded around an enviable stretch of sand. This wine estate in the upper reaches of the Malibu hills strikes a very different pose, but keeps the price tag, at a list price of $59.5 million.
The Rosenthal Estate is currently owned, and was developed by, George I. Rosenthal, whose 90-acre Aspen, Colo., ranch is currently on the market for close to $50 million. With the Malibu offering, the Rosenthal clan is saying goodbye to 235 acres of land (25 of them planted vineyards), a 12,000-square-foot main house, two guest houses, three swimming pools, and even a couple sections of the Berlin Wall.
The wine producer, also owned by Rosenthal, hopes to retain access to the grapes, but won't be affected much by the sale, as the wine is currently produced off site.
Sources: Redfin, Curbed National, Wall Street Journal
View the original item at Curbed.com: Sprawling Malibu Wine Estate Lacks Ocean Views, Asks $59.5M by Rob Bear.
More from Curbed.com's House of the Day:
Copyright Curbed.com 2012