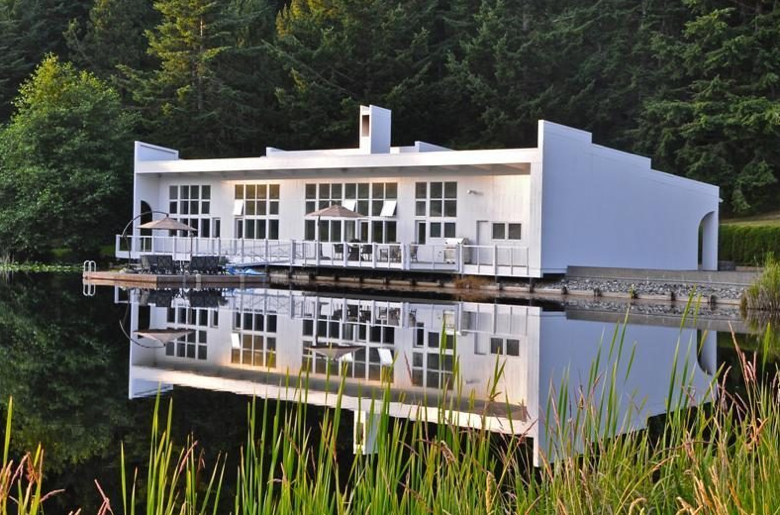 Click here to view the full photogallery.
Location: Anacortes, Wash.
Price: $1,595,000
The Skinny: K-Mart heir Chris Kresge, grandson of retail great S.S. Kresge, has decided to list his rural escape in the Pacific Northwest, a 34-acre gated compound on Washington's Fidalgo Island. The stark white main house, said to have been inspired by the work of starchitect Richard Meier, sits on the banks of a private seven-acre lake and is joined on the property by a guest cottage, a wood cabin, a shop building, and a caretaker's apartment.
Located 71 miles north of Seattle, the property is equipped with sophisticated electronic systems, including an internal fiber-optic network and a security system that can be monitored from anywhere in the world via iPhone. In an additional dose of high-tech awesome, the property's many footbridges can be remotely raised to permit unobstructed kayaking. So how much is the multimillionaire asking for his unique getaway? A lot less than the litany of features might suggest. It's currently asking a little less than $1.6 million.
Source: Jean Groesbeck
View the original item at Curbed.com: "K-Mart Scion Lists Surprisingly Modest PNW Compound," by Rob Bear.
More from Curbed.com's House of the Day:
Copyright Curbed.com 2012