Thompson's Realty, a 29-agent firm in the Phoenix metro area, has signed a memorandum of understanding to merge with cloud-based national real estate brokerage eXp Realty.
Jay Thompson, the Arizona brokerage's co-owner, said in an announcement that the merger was "a logical move" for the firm.
"The resources, training and technology they provide to agents ultimately translate into better service for our clients," Thompson said. "We were also very attracted to the revenue-sharing model that eXp Realty has developed, as it allows broker-owners, like us, to be profitable without having to manage day-to-day operations."
Thompson was hired as director of industry outreach and social media at popular real estate portal Zillow in March. Thompson relocated to Seattle, where Zillow is headquartered. His wife and the brokerage's co-owner, Francy, has been running the 4-year-old brokerage ever since.
Once the merger is complete, the brokerage will operate as the Thompson's Realty Group under the ownership of eXp Realty. Francy Thompson will serve as the brokerage's team leader, and direct brokerage operations responsibility will fall to eXp, Thompson told Inman News.
"This will free up a lot of time for Francy to focus on both helping agents in the Thompson's Group at eXp improve their business as well as provide her more personal time to visit with me in Seattle as well as occasionally when I am on the road traveling for my job at Zillow," Thompson said.
"She will still be primarily based in Phoenix, as we have to maintain a residence here in order for my daughter to keep all of her academic scholarship money granted by Arizona State University."
Thompson suffered a heart attack in April, but said that was not "a deciding factor" in the decision to merge with eXp Realty, saying "the opportunity to spend more time with my wife, who I adore, and my kids is a consideration in everything I do now."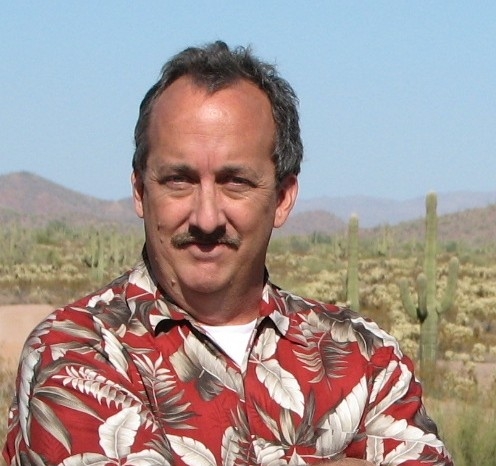 Jay Thompson
Thompson said he will retain full operation, control and ownership of ThompsonsRealty.com and his blog, PhoenixRealEstateGuy.com, which won an Inman News Innovator Award in 2009.
"We'll still use PhoenixRealEstateGuy.com and ThompsonsRealty.com as primary sites to disseminate information to real estate consumers, provide local home search capability and share prospect contacts with agents in the Thompson's Realty Group at eXp Realty," he said.
In a post on the blog, Thompson said eXp Realty offers the stability of a national brokerage.
"Simply put, eXp gets technology. They also get what real estate agents need to be successful. They offer their agents tools, processes and applications that Thompson's Realty cannot," he said.
"Their philosophy for agents and clients alike mimics our own."
He added that it would take a few weeks for the transition to be complete. As of yet, none of the brokerage's agents has indicated they are leaving, he said. "We will do everything we can to support and help our agents through this transition, no matter what they ultimately decide to do," he said.
Bellingham, Wash.-based eXp Realty was a 2011 Inman News Most Innovative Brokerage Award finalist. The online brokerage has agents in 26 states, and offers paperless transaction management, free business coaching and a revenue-share plan that encourages agent recruitment.
"We are excited and honored that Jay and Francy Thompson have decided to merge forces with eXp Realty," said Glenn Sanford, eXp Realty's CEO, in a statement. "Jay has been, and continues to be, an icon in the industry, and the fact that they have chosen eXp Realty as the next step in their journey couldn't be more humbling."