Editor's note: the article has been updated for accuracy. Colin Stiles is Casmy LLC's founder and president. Subscription to the Casmy Realtor service, which costs $12.99 per month, is required to access the app's functions.
A new mobile app for Android and iOS platforms helps agents generate open house reports, keep track of potential buyers and gives them the ability to instantly communicate with sellers, brokers and open house visitors.
Casmy Realtor, released as the first product from Casmy LLC, has pre-programmed questions designed to collect open house visitors' information like loan approval status, contact info, demographic info, and other details.
Agents can also add their own questions. Each entry is time-stamped and recorded to help agents keep track of leads, which can be emailed from inside the app.
The hallmark of the app, said Casmy LLC co-founder and president Colin Stiles, are the open house profile reports that can be generated by the Web-based service available for the app. The app is free to download, he said, but to access all of its features users must subscribe to the service which costs $12.99 per month or $89.99 per year.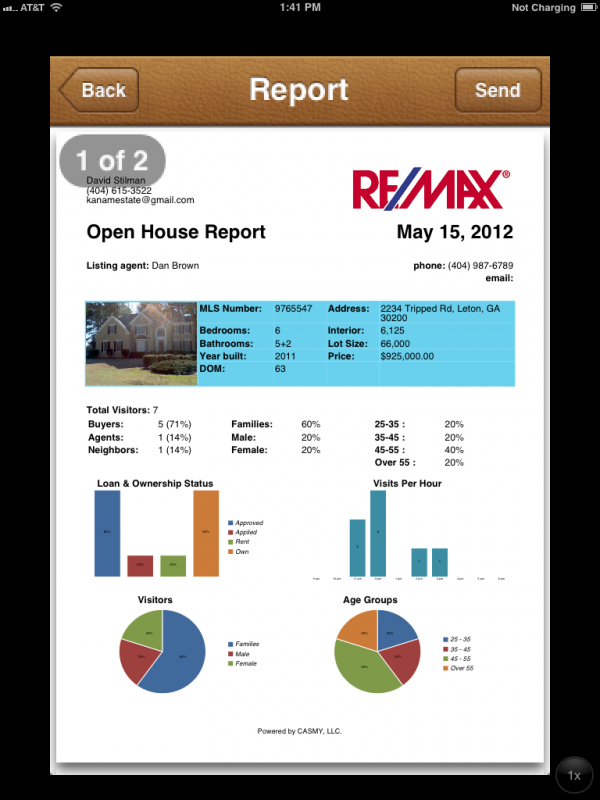 Casmy Realtor app screen shot.
The reports can be branded and customized to serve the needs of different audiences the agent might send open house info to including managing brokers, neighbors, hot leads or the agents themselves, Stiles said. Since its release on August 15, he said, the app has about 1,300 users.
Casmy cited Open Home Pro, which launched late last year, as Casmy Realtor's primary competitor. Currently, Open Home Pro has many of the same features as Casmy's release but is available only on the iPad and goes for $11.99 in the Apple App Store.