Editor's note: This is the first of a two-part series on effective video creation for real estate agents by Videolicious CEO Matt Singer. In this guest column, Singer discusses techniques for creating effective visuals. Part 2 will cover effective on-camera speaking techniques for agents.
By MATT SINGER
For more than 30 years, the leading TV shopping channels have been perfecting the art of using video to drive billions of dollars in annual sales. Companies like QVC use video to drive as many as 850,000 orders in a single day.
Leading real estate agents have been getting the message that video can be a powerful tool for showcasing their listings.
But simply marketing a product with video does not guarantee sales nirvana. Unlocking video's true conversion-boosting power requires effective video.
The good news is effective video that leverages the proven practices of TV "shopping science" can be created by following a series of straightforward practical measures that are well within the reach of any real estate agent.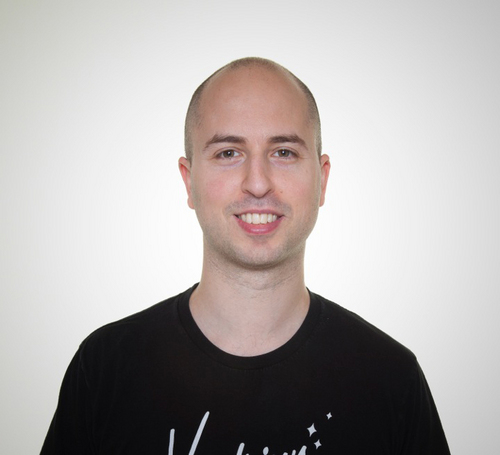 Matt Singer
Effective video creation can be broken down into two areas: effective visuals and effective speaking. In this piece, we'll discuss best practices for clearly and effectively communicating with visuals.
Short segments
One of video's many strengths is its ability to show (and not tell), so an agent should visualize five key features of a home to showcase in the video. Then, when creating footage that will be part of the listing video, it's important to segment the footage.
The key is to not press record and walk through the entire home, from feature to feature. Instead, create a short video segment, no more than 15 seconds in length, for each feature of the home.
For example, if the renovated kitchen is a powerful feature, then create one 15-second video shot of the renovated kitchen. If the view from the living room is a feature of the home, then create a 10- to 15-second video shot of the living room that showcases the view.
When you think about any compelling film or television drama, characters are not shown taking every step down the street or walking up each stair as they move from place to place. The filmmaker will cut from scene to scene, compressing the story and conveying more information to the audience in a shorter amount of time.
The visual interest of cutting from scene to scene, combined with a steady flow of information in a concise format, is one of the keys to keeping an audience's interest. TV shopping channels achieve this effect by using multiple cameras at once. A real estate agent can get the same benefit by creating multiple short video segments, one for each feature of the home.
Close-ups and location
TV shopping channel directors make quick decisions about when to show a close-up of a product, and when to show it further back, in a wide shot. These decisions are generally driven by the particular features of the product the director wants to showcase.
For example, if the oversized fit of a down duvet is the feature being highlighted, then a wide shot is preferable because it makes it easy to showcase the whole duvet. If the weave of the fabric is the feature being showcased, a close-up where the viewer can see this detail is ideal.
Real estate agents must make the same choices when deciding where to stand when creating their video segments. For example, if the size of the master bedroom is the feature being highlighted, then standing in a corner of the room is ideal for filming as much of the room as possible. If a stainless steel kitchen appliance is the feature being showcased, then getting in close to the appliance is the best way to create the video segment.
Smooth movement
Another technique employed by TV shopping channels is to use the power of movement to create a three-dimensional experience and visual interest. The key to this technique, though, is to use movement in video tastefully.
A product sales pitch is not an action movie. Any pan needs to be slow and smooth. Even better, if the product itself has a moving component that can take the place of moving the camera, it can create visually interesting movement in the frame without disorienting the viewer with a shaky camera move.
Camera moves in a real estate video could include a pan — moving left to right or right to left — or a soft step, gliding forward. It's critical to severely limit the distance of these camera moves. A little bit goes a long way. When an agent makes the camera move very slow, over short distances, it's much easier to achieve a smooth result that adds the optimal amount of three dimensional effect without jarring the viewer with too much movement.
On a practical level, keeping the arms out in front of the body, bent slightly at the elbows, and panning from the waist makes it a little easier to slow things down. Moving in two directions within one video segment can definitely overwhelm the viewer and should be avoided.
Lenses
TV shopping channels take advantage of a suite of lenses that can optimize the wide shots, close-ups and lighting scenarios as needed. If an agent is creating the video segments with a mobile device camera such as an iPad or iPhone — which, by the way, is an increasingly legitimate way to capture high-quality footage — utilizing low-cost wide-angle lens attachments can be particularly helpful in the real estate arena.
Mobile device camera lenses simply don't have as much glass available to take in light from wide angles, the way many larger cameras do. Without a wide-angle lens attachment, images recorded with a mobile device may make a room may look smaller than it actually is.
Adding a little more glass in front of a mobile device's camera lens can help make a room's dimensions appear more as they do in real life. But an extremely wide-angle lens may make a room look larger than life. The lowest-cost wide-angle lens attachments connect to the mobile device with a magnet and are available for less than $25.
Keep it simple
With a collection of high-quality video segments of a home's features that incorporate tasteful movement, wide angles and proper positioning, you're well on your way to creating a compelling video that draws in your audience. The final step is editing. There are a number of Web, iPhone, iPad or desktop applications available to complete your real estate video masterpiece.
Ultimately, if you keep it simple, your videos will go a long way in capturing the attention of your viewer. The most important part of creating real estate video — effective speaking — will be covered in Part 2.
Videolicious CEO Matt Singer will present "How to create effective video" Sept. 19 at Inman News' Agent Reboot conference in Washington, D.C.