Ever had trouble keeping track of when the next real estate-related seminar, webinar or conference was being offered? Have you been wishing that somebody would create a master list organizing them all?
Real estate trainer Suzanne Roy, owner of Real Social Results LLC, read your mind.
Roy has developed eventinars.com, which launched today with 28 events, as a database that will present all of the major real estate events of the year. Events on the site are searchable by topic, location and date, and will include those offered by Inman News, the National Association of Realtors, state associations, Realtor.com, RETSO, XPlode, franchisors and others.
"As a trainer and professional speaker, I discovered the lack of a centralized directory to locate a comprehensive list of real estate events that were happening throughout North America," Roy said in a statement.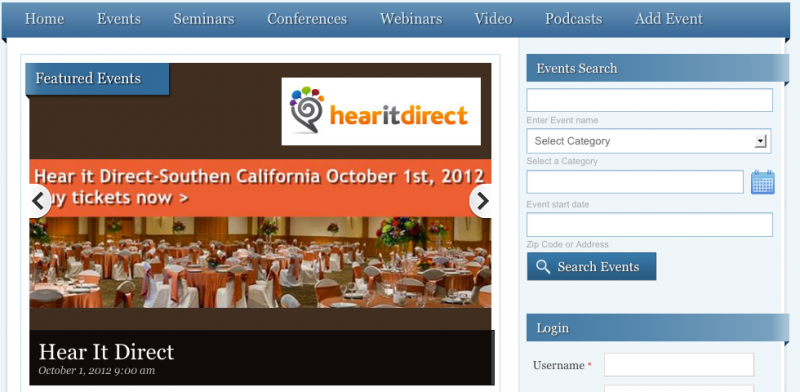 Home page screen shot of eventinars.com.
Users add events to the site and can pay to "feature" them, which places the event at the top of the site's menu pages for 30 days for $50. Users can also feature their webinars and move them to the top of the "webinar" page for 30 days for $15. There will be opportunities for vendors and other advertisers to buy banner ads alongside specific events.
The site features six categories of real estate happenings: events, seminars, conferences, webinars, video and podcasts. It will add a speakers section in the coming weeks.