Jennifer Dulski, who leads the product management team for shopping and product ads at Internet search company Google Inc., has joined the board of directors of Realtor.com operator Move Inc.
The addition of Dulski to Move's board, effective Oct. 5, brings its membership back to seven members, following the departure of two representatives of a former Move investor, Elevation Partners, this year.
Dulski served in multiple roles at Yahoo from 1999 until 2007, including group vice president and general manager of local and commerce, where she led a $500 million-plus portfolio of businesses and a 500-person team. She left Yahoo to co-found Dealmap, serving as the company's CEO from 2007 until Google acquired the company last year and incorporated it into Google Offers.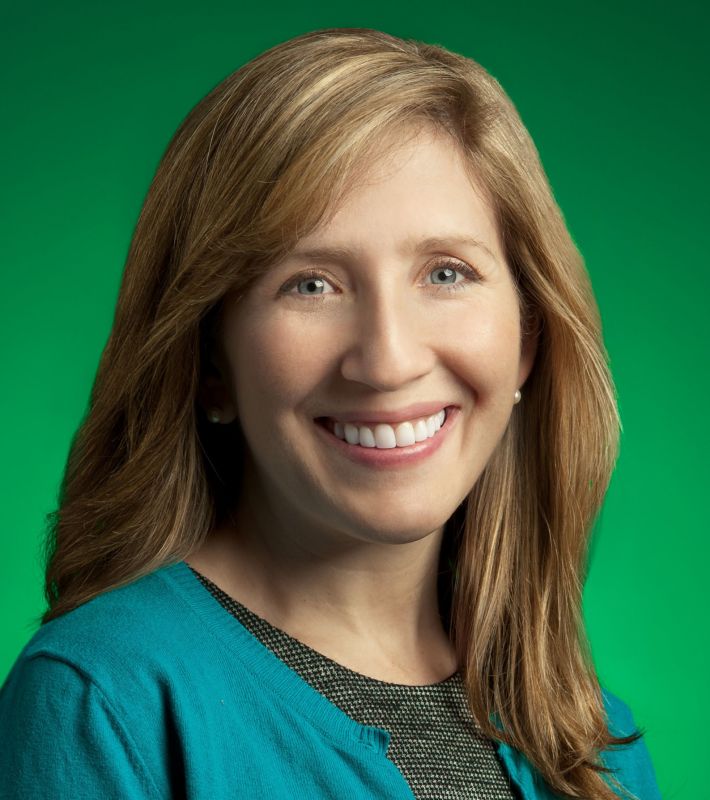 Jennifer Dulski
Move board Chairman Joe Hanauer said in a statement that Dulski's experience in building businesses and her product background in Internet commerce will make her "an important voice in the future of the company."
The company began the year with an eight-member board of directors that included two representatives of Elevation Partners LP, which, in conjunction with Elevation Employee Side Fund LLC, purchased a $100 million stake in Move in November 2005.
In February 2011, Move redeemed $70.4 million in Series B preferred stock from Elevation. In a deal that closed April 6, 2012, Move redeemed the remainder of Elevation's stake in the company for $49.5 million, and Elevation Partners is no longer entitled to representation on the Move board. Elevation representative Fred Anderson resigned as a director effective April 6, and Elevation partner Roger B. McNamee did not stand for re-election to the Move board in June.
The six remaining Move directors have served on the board for nine years and eight months, on average.
Hanauer, 74, a principal of Combined Investments LP, is a former chairman and chief executive officer of Coldwell Banker Residential Group Inc. He was appointed to the board in November 1996.
Kenneth K. Klein, 68, the president and CEO of Kleinco Construction Services Inc., was appointed to the board in August 1998.
Bruce G. Willison, 63, the former dean of the UCLA Anderson School of Management, was appointed to the board in December 2002.
V. Paul Unruh, 63, the former vice chairman of Bechtel Group Inc., was appointed to the board in May 2003.
The National Association of Realtors' representative on the board, Catherine Whatley, owner of Buck & Buck Inc. Realtors, was appointed to the board in June 2008.
Move CEO Steven Berkowitz was also appointed to the company's board at that time, when he was employed as senior vice president of the online services group at Microsoft Corp.
Dulski will receive a restricted stock award of 21,126 shares of Move common stock, which will be fully vested on June 13, 2015.
Anderson, McNamee and Whatley were not compensated for their services on the Move board in 2011. Total compensation for other non-employee directors ranged from $104,630 for Unruh to $287,052 for Hanauer. Berkowitz received $2.73 million in base and incentive pay, stock and stock options in 2011 for his services as CEO and a Move director.
Move Inc. 2011 board compensation
| | | | |
| --- | --- | --- | --- |
| Name | Cash compensation | Stock and options | Total |
| Steven H. Berkowitz | $827,394 | $1.9M | $2.73M |
| Joe F. Hanauer | $121,500 | $165,552 | $287,052 |
| Kenneth K. Klein | $57,000 | $52,630 | $109,630 |
| V. Paul Unruh | $52,000 | $52,630 | $104,630 |
| Bruce G. Willison | $65,500 | $52,630 | $118,130 |
Source: Move Inc. regulatory filing.