Coldwell Banker Real Estate LLC is winning recognition for its professional development programs, taking home a gold award from Chief Learning Officer magazine's "Learning in Practice Awards" and two silvers from the Brandon Hall "Excellence in Learning Awards."
The Realogy Corp. franchisor received two silver designations from the Brandon Hall awards in the categories of "Best Learning Measurement Approach" and "Best Use of Social and Collaborative Learning."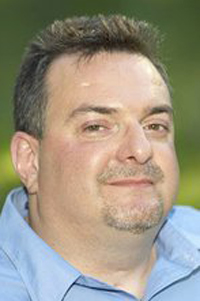 David Birnbaum
David Birnbaum, vice president of learning for Coldwell Banker Real Estate, was presented with the gold honor from Chief Learning Officer magazine for creating an approach to learning metrics that helps measure the effectiveness of Coldwell Banker University courses, the company said.
Coldwell Banker University provides two online social learning portals for managers and sales associates that include videos, instructor-generated blogs and learning programs, and user-generated comments.
"Our professional development programs have always been a core component of our value proposition and the success of our agents," said Budge Huskey, president and chief operating officer of Coldwell Banker Real Estate. "We continually reinvest in our learning initiatives and training programs to provide Coldwell Banker real estate professionals with valuable resources so that they can continue to help their clients make educated decisions."
Brokerages affiliated with Coldwell Banker Real Estate have about 83,000 sales agents in 3,100 offices around the world. Earlier this year, Chief Learning Officer magazine ranked Coldwell Banker Real Estate as one of the top 20 leading companies for learning and development. The franchisor was the only real estate brand on the list, which included General Mills, AT&T and McDonald's Corp.
According to Bernice Ross, the CEO of RealEstateCoach.com, many agents fail to master  fundamentals like being able to clearly explain contract provisions. Brokerages that don't provide mentoring or education don't ensure a good client experience, Ross says.
A 2012 Home Buyer/Seller Satisfaction Study, released recently by J.D. Power and Associates, found homebuyer satisfaction at an all-time low and home seller satisfaction not much better, having dropped from last year.
In a recent survey conducted by real estate marketing technology firm Imprev Inc., brokerage executives cited recruiting and training the next generation of agents as top concerns.