Sponsored by: Listings-to-Leads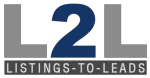 Be honest. How would you grade your online efforts in 2012?
One of the biggest challenges digital marketers face today is connecting the dots. Providing a seamless client experience that includes social media, traditional marketing, database maintenance, mobile and paperless operations is tough.
Can you truly take a client from click to close to referral source without missing a beat?
In this webinar, sponsored by Listings-2-Leads, Inman News' chief evangelist, Chris Smith, outlined a model for tying everything together, and finding the holes, before the new year starts.

Empowering agents with technology – Why the CBx Technology Suite works
At Coldwell Banker, technology is shaped by agents, supporting them at every step of their journey
READ MORE
This free webinar is sponsored by Listings-to-Leads.