Sponsored by: PNC Mortgage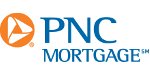 2013 is right around the corner. Do you have a strategy in place to take your social media presence to the next level?
In this free webinar, Katie Lance, chief strategist for Inman News and CEO of Katie Lance Consulting, will teach you how to attract the clients you want through social media.
She will cover which platforms are hot and which ones you need to pay attention to. She will also cover how to build relationships on social media to keep clients coming back to you time and time again – and sending all their referrals your way!
It's time to jump-start the first quarter now.
This free webinar is sponsored by PNC Mortgage.