NEW YORK — We've all had amazing conversations on social media. And within a couple of hours or days they're essentially gone.
Curaytor, a "conversation search engine" that launched today at Real Estate Connect New York City, aims to remedy that problem by curating discussions on social media sites, making them searchable and less ephemeral.
"There's amazing information that's disappearing," said Jimmy Mackin, a Facebook marketing expert who co-founded Curaytor with real estate tech consultant Chris Smith and developer Andrew Leafe.
Curaytor "finds the crevices within Facebook where there are relevant conversations," Mackin said.
For now, Curaytor is focused on three popular real estate-focused Facebook groups: "What should I spend my money on?" (4,182 members); "Raise the Bar in Real Estate" (2,263 members); and "Tech Support Group for Real Estate Agents" (4,591 members).  
In the future, Mackin and Smith said in an interview with Inman News at Real Estate Connect, they hope to bring in other groups and include content from Twitter and Google Plus.
Curaytor lets users search conversations in the three Facebook groups it covers by topic, company, source or user. Users can apply four filters — trending, popular, latest and staff picks — and results are served up by an algorithm that tags conversations based on the filters.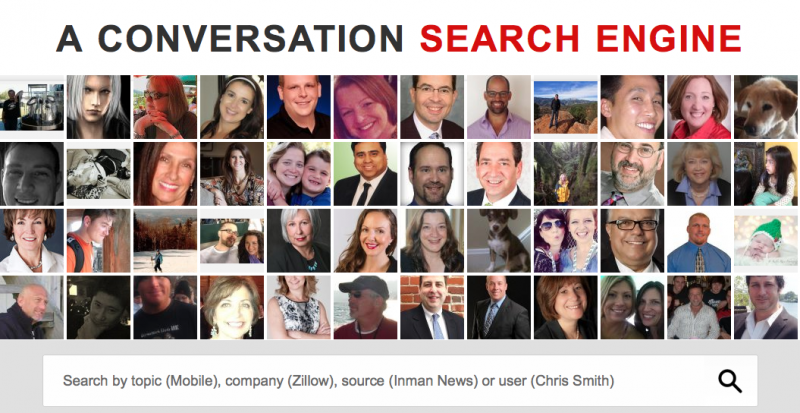 Screen shot of Curaytor's home page.
It's not all automatic. Some of the conversations in each filtered result category are highlighted by Mackin and Smith.
In the future, Smith said, others will be made administrators who can help provide the human element that's important in determining what the most fruitful and relevant conversations actually are.


Jimmy Mackin
Curaytor users have profile pages on the site that presents their activity in the three Facebook groups — how many posts they've written, how many comments they've made and how many "likes" their posts (and their comments to posts) have received.
"Web 3.0 is not blog comments," Mackin said. "It's social."
Until Curaytor, Mackin said, social search programs like Social Mention were static, filtering results by the things like the number of likes, retweets or plus-ones, but Curaytor is a "living, breathing thing."


Chris Smith
The launch of Facebook's much-touted social search tool "Graph Search" this week took Curaytor by surprise, Smith said in a Facebook post. But Curaytor's founders are unfazed, he wrote.
"See, when you build things for specific people, not for everyone, it's always better," he said. "Everyone has a Ford, not everyone has a Porsche. Greatness is measured by how we handle adversity."