Real estate information and technology company CoreLogic has appointed the former executive director of Hope Now, a nonprofit alliance between mortgage companies, housing counseling agencies, trade associations, Fannie Mae, Freddie Mac, and others, as its senior vice president of government solutions.
Faith Schwartz helmed Hope Now for just over five years before stepping down in December. The alliance has filled an important role of public-private partnering in policy discussions with industry and government, implementation of the Home Affordable Modification Program legislation, and in finding solutions for homeowners at risk of losing their homes, CoreLogic said.
During her tenure at Hope Now, Schwartz founded Hope LoanPort, a non-profit that created a Web-based portal to streamline loan modification applications by allowing housing counselors to transmit completed applications to mortgage servicers online.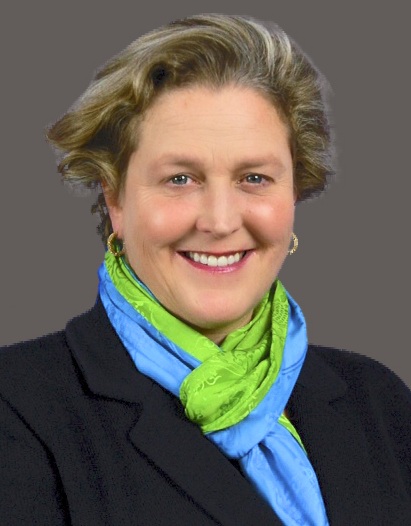 Faith Schwartz
"Faith's considerable experience serves as the foundation for her deep understanding of the relationships binding government, consumers and the real estate and mortgage finance industry," said Ben Graboske, CoreLogic's senior vice president of real estate and financial services, global sales and client strategy, in a statement.
"Her broad industry knowledge and effectiveness as a business leader will help CoreLogic to further develop key relationships in government and strengthen our ability to successfully serve this important market. We are delighted to welcome her to this new leadership role."
In her new position, Schwartz will lead and manage CoreLogic's business relationships with U.S. financial regulatory agencies, Fannie Mae and Freddie Mac, and other federal agencies, CoreLogic said.
"Schwartz will lead the team charged with the delivery of innovative solutions that help monitor the health of the U.S. mortgage industry and provide insight into the dynamically changing risk environment in origination, servicing and asset management," the Irvine, Calif.-based company said.
Both CoreLogic and competitor Realtors Property Resource (RPR), a subsidiary of the National Association of Realtors, see providing analytics to government agencies as a source of revenue.
In the fourth quarter, CoreLogic reported accelerating revenue growth in its data and analytics segment. Segment revenues rose 12.3 percent to $162.4 million last quarter, driven mainly by higher demand for property-related information and analytics as well as advisory services related to assisting clients with regulatory compliance, CoreLogic said.
Schwartz began her career in mortgage banking at Dominion Bankshares Mortgage Corp. where she was vice president of capital markets and wholesale lending and managed secondary market trading and operations.
She also served as executive vice president and chief operating officer for TMC Mortgage and Fieldstone Mortgage before becoming a director of alternative markets and national sales at Freddie Mac. Before heading up Hope Now, Schwartz was senior vice president of public affairs and enterprise risk management at Option One Mortgage Corp.
Schwartz remains a board member of Hope LoanPort, and mortgage software company Mortgage Cadence. Housing Wire named her one of 2012's Influential Women in Housing.