Have suggestions for products that you'd like to see reviewed by our real estate technology expert? Email Craig Rowe.
The pitch
Marketing is hard.
It's also expensive.
But if you avoid something because it's hard and expensive, then is it safe to say you prefer things cheap and easy?
I'm no Mark Cuban, but I'd wager those are two words that, when juxtaposed, don't describe sound business philosophy.
In my research and dealings over the years in the world of real estate, I've come across no shortage of marketing platforms, tools, website, apps, resources, plug-ins and services designed to make marketing easier for agents.
Here's the thing: The vast majority of those products, including what I review in this space, address tactics before strategy. There's a significant difference.
Keep this in mind when reading about Obeo, a robust marketing content creator for real estate agents.
The sale
Obeo has categorized its tools for agents and brokers; this review focuses on Obeo for individual agents.
In short, Obeo offers an array of marketing tools for your listings. Some of the features are included; the more advanced "Smart Content" you pay for as you go. (It's not very clear.) Your subscription comes with a responsive property website, mobile text codes for interested buyers to get quick information sent to them, property brochures (print and electronic), and social media promotion of your listings.
Obeo connects to your local MLS or ListHub feed to find the content for your listing. This is the raw material from which your marketing tools are built. If desired, you can log in to adjust what images are presented where or which images should be highlighted.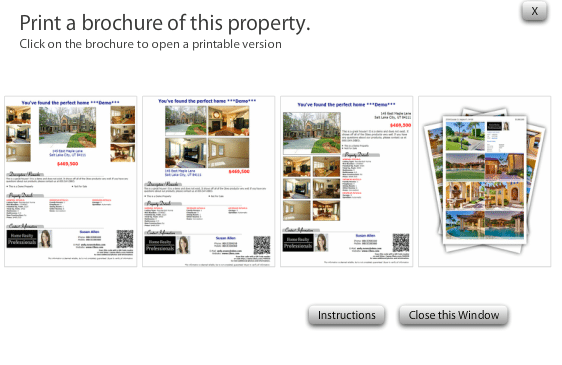 What stands out to me is the automatic listing activity recaps sent to your clients. Obeo scrapes your Web traffic, plugs it into an email template you've already created, and shoots it off to your stakeholders. Useful.
My only bit of concern here is that you better be ready to explain why all that Web traffic may not be translating into showings. That's not really an Obeo issue, that's a marketing one; because in this, inevitability, we discover another example of how the strategic facets of marketing a home are neglected for the more compelling, easy-to-measure tactical end.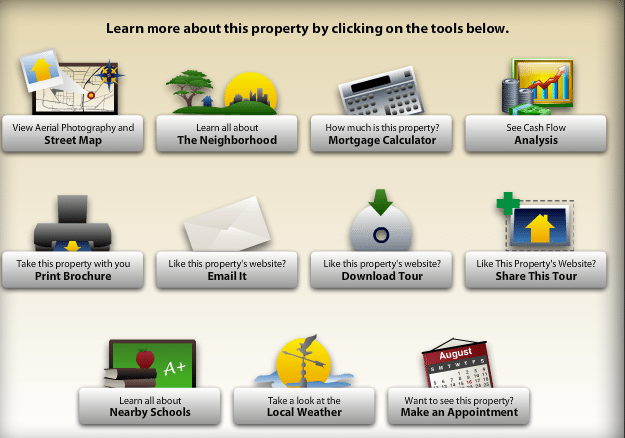 It's easy to tell a client, "Hey, look at all this collateral we've put together."
It's hard to tell them about the relationship between list price and foot traffic. All the virtual tours in the world aren't going to sell a poorly positioned house.
I'm also somewhat cautious about the SEO (search engine optimization) aspect of your Obeo subscription. Keywording is quickly falling out of favor with search engines, and if you overdo it, you get penalized. Plus, considering how many typos I found on Obeo's own website, I'd be nervous about them building out my searchable copy. True SEO marketing today is about contextual, relevant copy and content that is visited often and recommended as expert subject matter.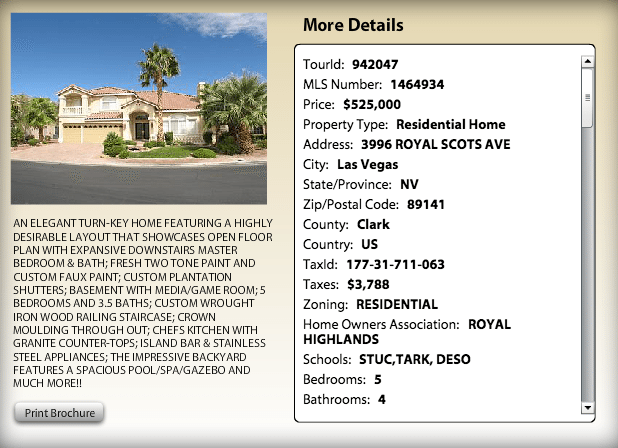 I'm fascinated by some of Obeo's pay-extra Smart Content. They offer virtual staging of an empty house, which inserts furniture and lamps and place settings into your interior photographs like a digital Raymour & Flanigan.
But what happens when a buyer shows up and sees the actual, unstaged empty space? Even if full Photoshop disclosure is made, is that really effective? Isn't staging designed to invoked in-person, on-site reactions? Why not just hand them an issue of Architectural Digest before walking in the door?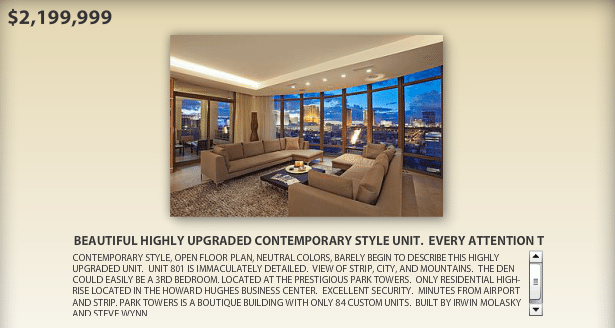 Having an HD video of a listing is definitely useful. "Video" is used a bit liberally, though. They're not sending out a crew with Steadicams and green screens. Rather, it's a nicely assembled collection of photos and home features with transitions and some graphic overlays. This is good to have in your marketing mix, but it's nothing totally original from a content standpoint. And don't get enamored by the "HD" in "HD video." You have HD video on your phone.
They can also edit your home shots to look as if you took them during the "Golden Hour." In photography, this refers to the few minutes of perfect natural light at dawn or dusk. For your premier listings, I can see some value here. However, if you connect to a local professional photographer through Obeo's network, you can hire a shooter who will negate the need for that level of touch-up.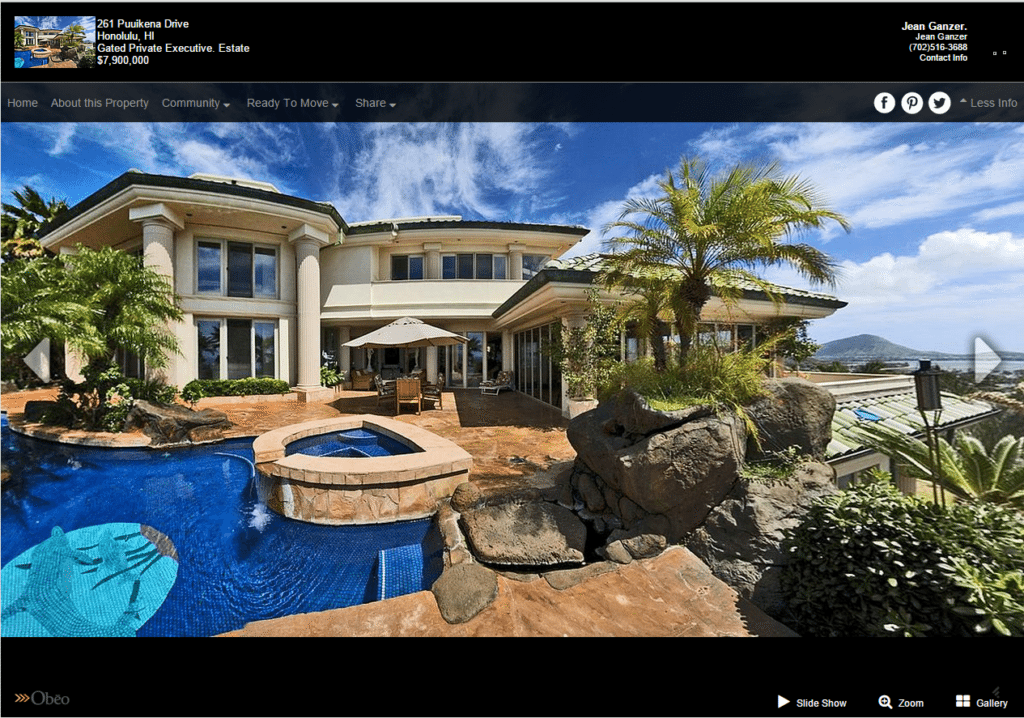 The close
To get ramped up with Obeo's EasyEdge, it'll cost you $99 in setup and then $49.99 per month. There's more money to pay for the interactive floor plans, unique address domains and various forms of photographic chicanery.
Here's the deal: There's no doubt Obeo can make you look like a sophisticated real estate marketing machine. The content looks good and will impress clients. My opinion is that it's a tool for agents who sell luxury property and who work with clients who misinterpret flash for substance.
That's not because I think it costs too much. In fact, I think it's quite cheap.
And very easy.
Do you use Obeo? What do you think? Leave a comment and let us know!
Do you have a product for our tech expert to review? Email Craig Rowe.