Have suggestions for products that you'd like to see reviewed by our real estate technology expert? Email Craig Rowe.
The pitch
No one liked spinach when they were kids. Or kale. I recently heard of something called "chicory." Is that a real thing?
Alas, tastes change as we age. As do trends in health food. I can't swing a hipster by the mustache without spilling a cup of kale and lemon leaf smoothie, or some other such mishmash of obscure greens blended with goat yogurt.
Point is, what didn't work for us at one time can always come back around to being worthwhile. For example, Adobe Acrobat, the ever-ubiquitous, uneditable document format that for decades of online business has served so many purposes and hampered just as many.
Well, Adobe has revamped the whole enchilada. And it looks quite good for you.
The sale
It's best to understand that most real estate agents will by no means leverage the full brunt of the Adobe Document Cloud that supports Acrobat DC. That's OK. The desktop software is rich with plenty of new flexibility and some slick mobile components.
You'll notice right away a whole new UI (user interface) that reflects Acrobat DC's evolution as a full-fledged application, not just a part-time tool stuck in the corner of your desktop screen. The visuals are clean and easy to navigate, and you will want to work with it. It's simply much more functional.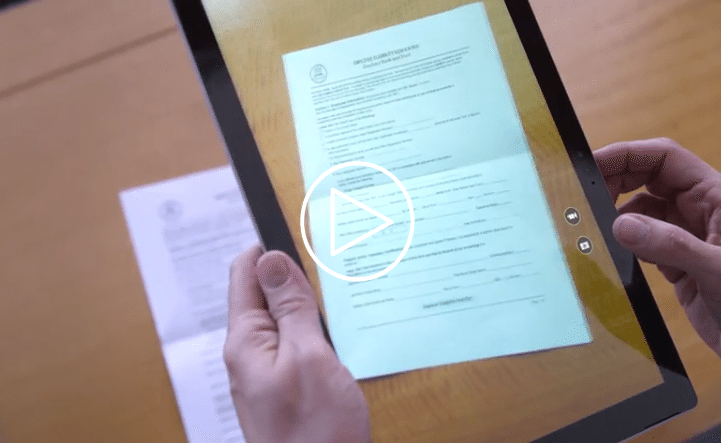 Adobe's Document Cloud is a catchall for Acrobat documents you create across multiple devices in an array of use cases. They're all synced and available everywhere. You can track the key points on each document, like who signed it and when. I can envision a brokerage using Document Cloud as a transaction record archive.
Here's another way to use it: You use Microsoft Word to create a quick addendum documenting an agreed-upon repair your seller will make for the buyer. You send it to Acrobat and save it in the Document Cloud. Instead of emailing it back and forth for printing, scanning or some other rudimentary combination of execution, just bring your tablet along to get manual e-signatures from both parties on the same document.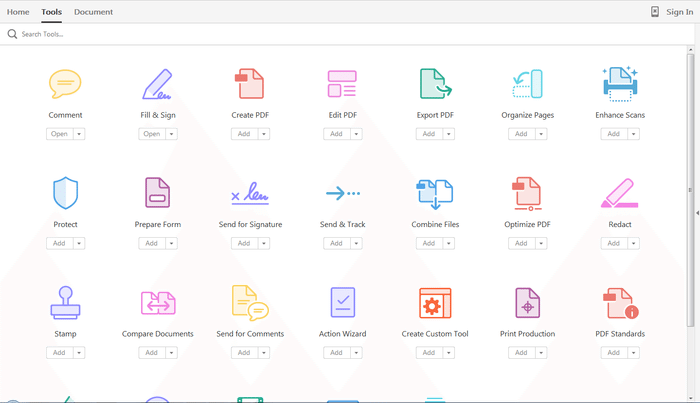 This is made easy because Acrobat DC may be one of the most simple electronic signature tools to come out in some time. Any Acrobat DC file is instantly ready to be signed, via finger or keyboard, with the Fill & Sign interface. The Fill component of this tool translates any basic field created in a Microsoft Office document into an active, fillable field, just like an HTML form.
Agents could leverage this feature in a number of ways, such as creating a simple "Things To Do Before Your Open House" checklist for your clients. They can check things off right from a phone or tablet screen, sign it for you, and send it back.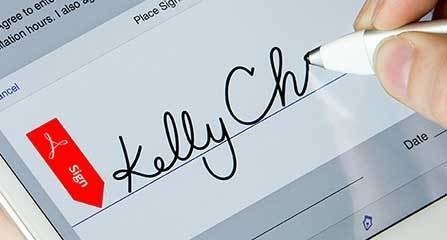 Necessary? No. But it is a slick piece of marketing and transaction oversight.
Options like this are many, thanks to the intrinsic document malleability of this new Acrobat.
Another sharp bit of digital document magic reveals itself when you grab a picture of a paper document using your device's camera. Acrobat DC can then quickly scan it to make it searchable, editable and able to be signed. Multiple pages? Just keep snapping. For agents who like to manage transactions with software or CRMs, this could make dealing with more paper-based colleagues and clients much less painful.
I have a hard time believing the capture accuracy of this feature will not require some patience. And updating. You always need to review documents captured via OCR (optical character recognition.) Everything from lighting to document print quality will impact the final take's legibility. Don't wait until it's your only option for getting a deal done to use it. But if you do and it works, that's a heck of a case study.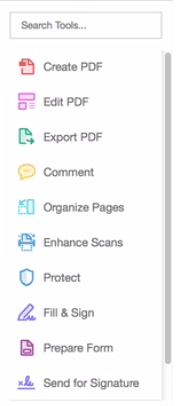 Acrobat DC enables users to merge an array of document types into a single PDF. Think about this in terms of managing your office: When a transaction is done and closed, you could assemble every form printed and signed along the way — even the marketing collateral, photos and copies of checks — into a final "Completed Transaction" document for long-term digital storage.
It will be searchable, too, meaning you can access historic transaction data when needed.
The close
I know a lot of people remain unconvinced of the nutritional benefits electronic document management can have on the health of your real estate practice. We're still scarfing down on paper. At $14.99 per month for the Individual Pro subscription, I'd like to think Acrobat DC may alter the mindset of those still wondering why their buyers' faxed offers aren't getting prompt responses.
It's not the final step in this long transition to digital real estate transactions, but I believe Acrobat DC will get more people comfortable with digital signatures, and that's one of the hardest ideas to swallow.
Do you use Adobe Acrobat DC? What do you think? Leave a comment and let us know!
Do you have a product for our tech expert to review? Email Craig Rowe.