Compass, the New York City-based brokerage that was valued at $360 million in its latest funding round, has been blinging out and expanding a gleaming, Google-inspired office that features many of the hallmarks of the amenity-packed workspaces that are often dangled by well-endowed tech firms to attract and retain talent.
Located on 90 Fifth Ave., near Manhattan's Union Square, the brokerage's lavish 63,000-square-foot digs boast perks including catered dining areas, a pool table and a video game room. Compass recently took Inman on a tour of the premises. Here's what popped out at us: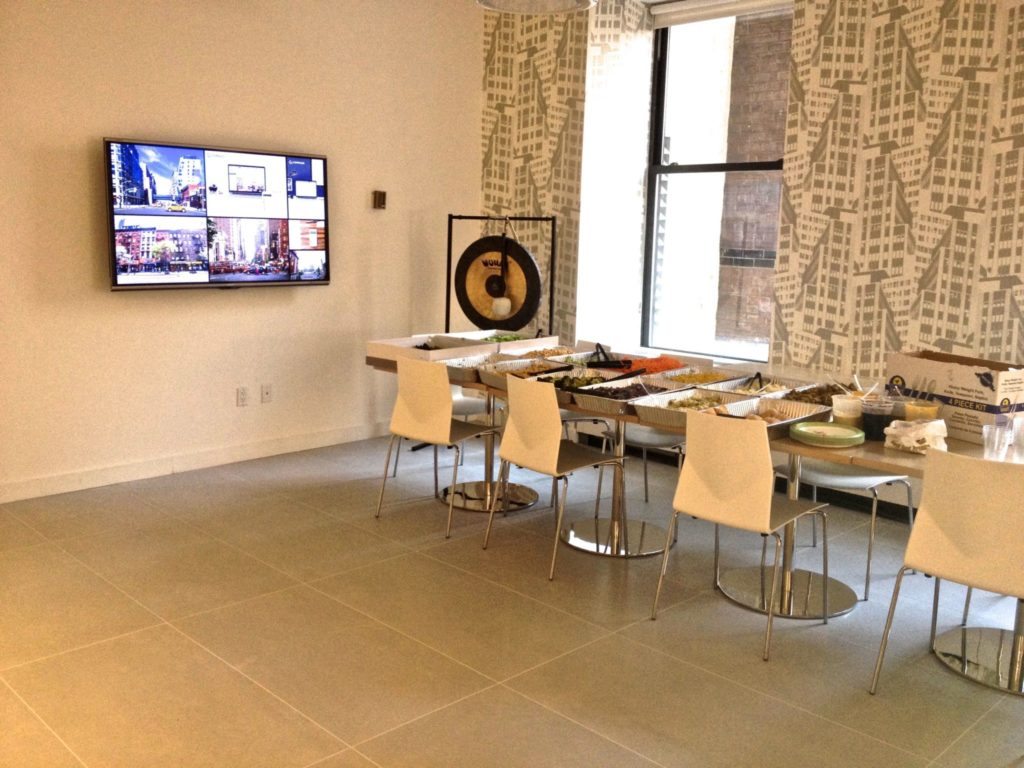 Like many cash-rich startups, Compass serves up catered lunches everyday. Bringing staff together as much as possible, the thinking goes, maximizes the chances that they'll collaborate and come up with innovative ideas. When the gong strikes, staff know lunch is served.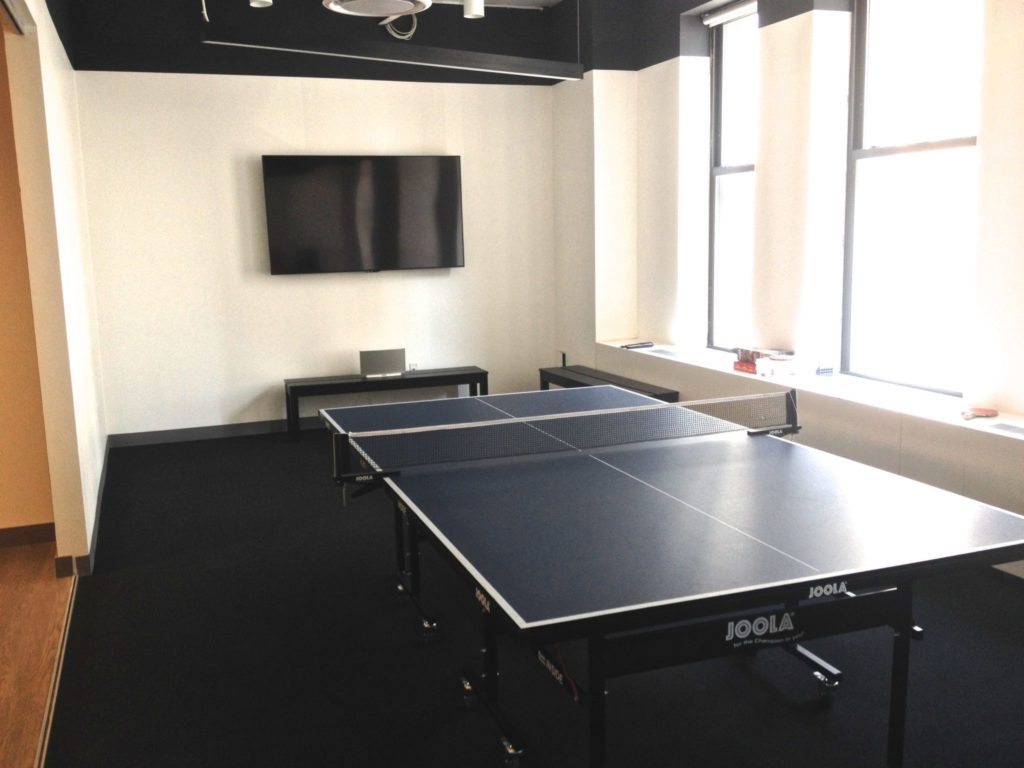 That's all good and nice, but if you're going to keep a bunch of product developers happy — Compass touts a crack team of them — you'd better shower them with all manner of childish entertainment.
The brokerage's fifth floor, home to many of the firm's product, engineering and marketing teams, hosts a staple of startup entertainment: pingpong.
"It does get used quite a lot," said Mike Fabbri, who heads up agent marketing and brand strategy at Compass, and is one of the latest industry players to defect to the brokerage from a more traditional firm.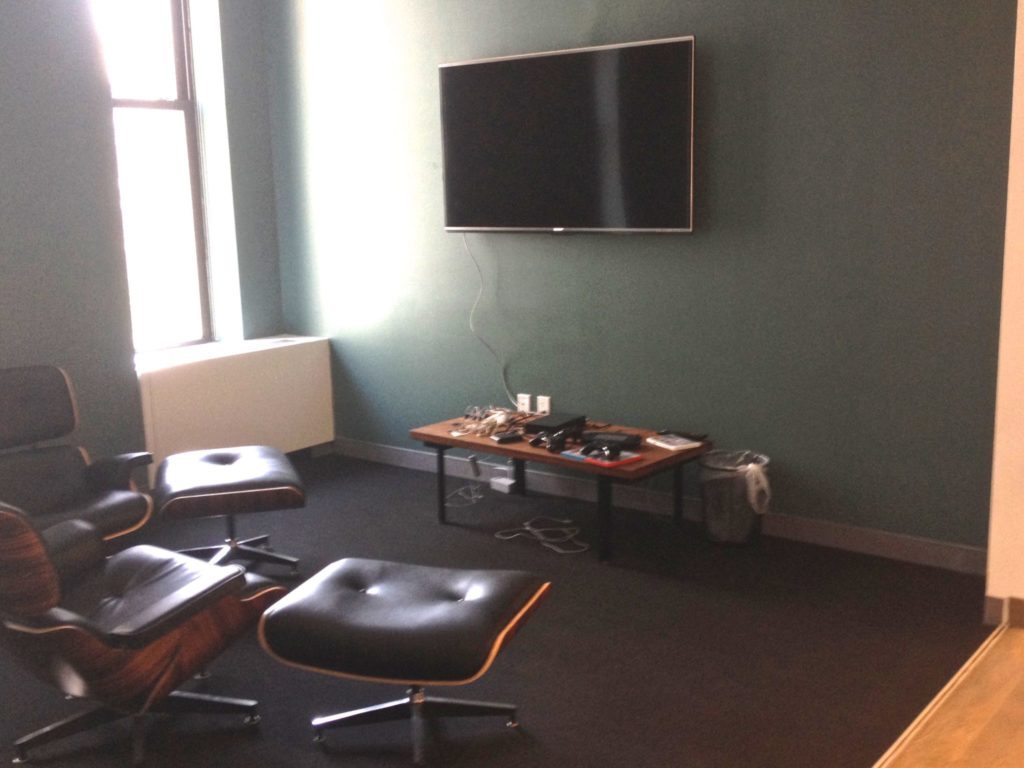 Too nerdy to swing a paddle? Compass also furnishes its geeks with a video game room.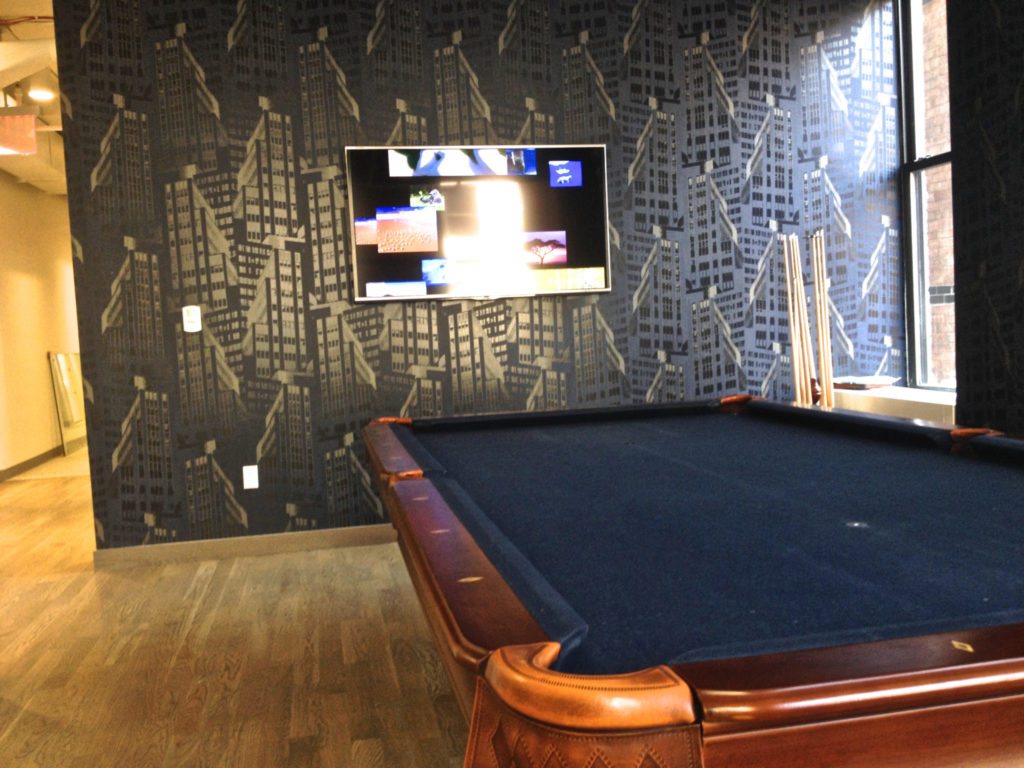 You can also take a trip to the sixth floor to shoot some pool. But you may run the risk of getting hustled by some of the savviest salespeople in New York City real estate.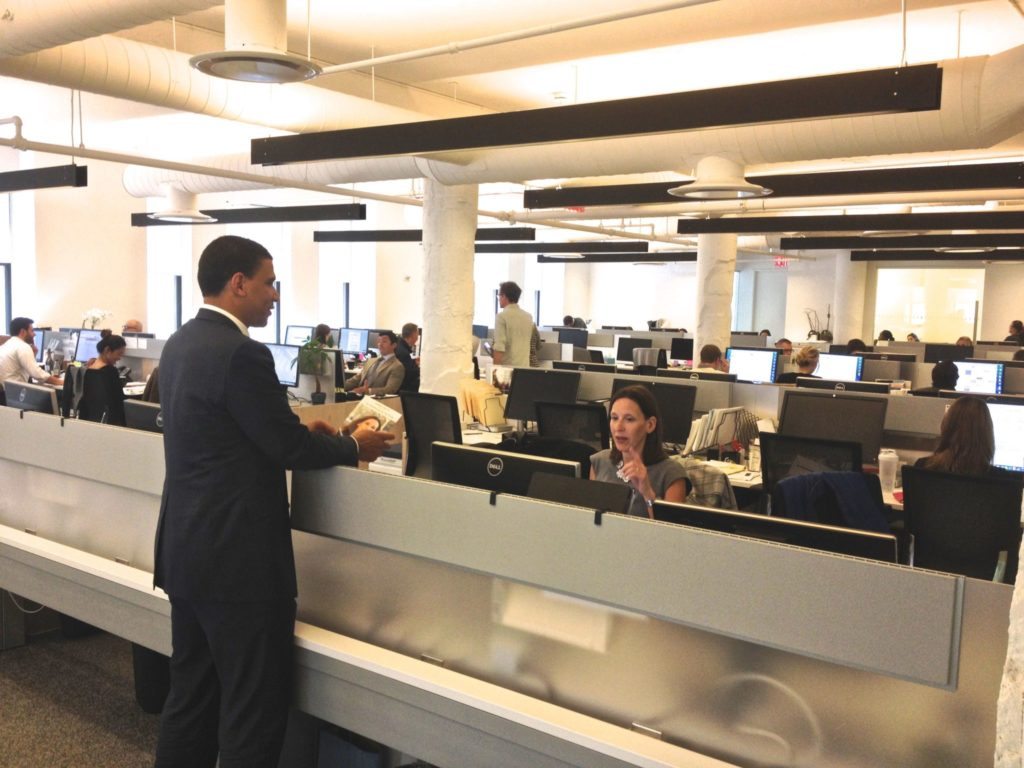 Most staff sit in bullpens on every floor. Here, Compass CEO Robert Reffkin, who has run an obscene number of marathons, makes his rounds.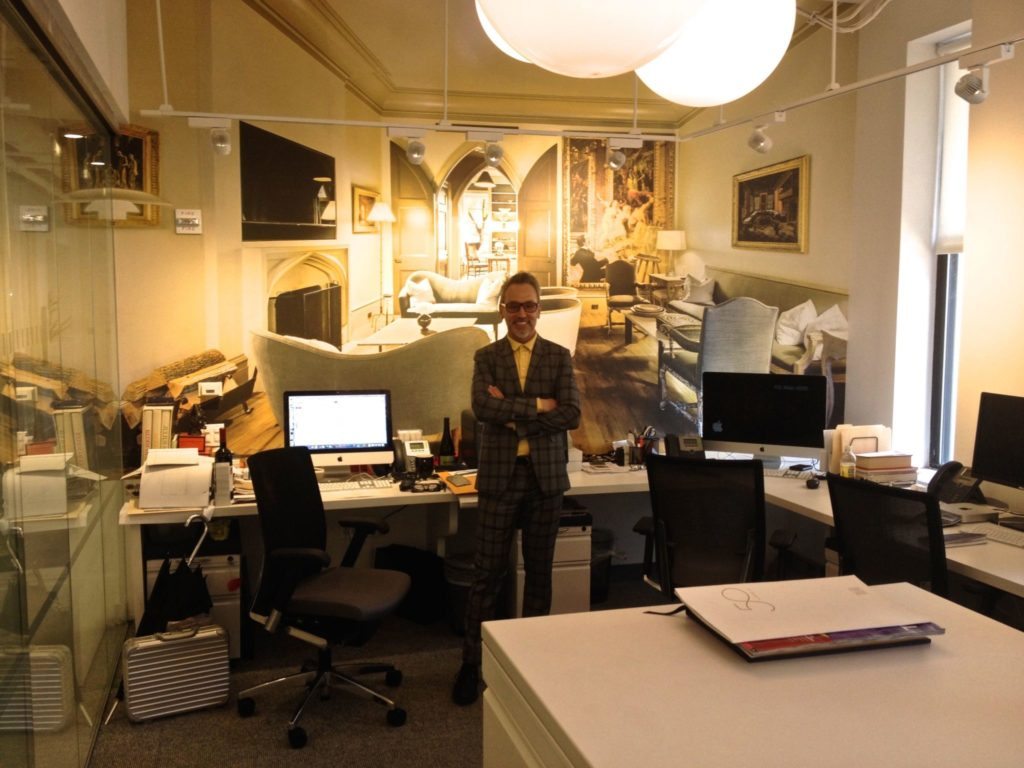 But agent teams often enjoy their own private rooms. Leonard Steinberg, one of Compass's most high-profile hires, has a big one.
Wallpaper in his office shows insanely expensive homes he's sold in the past. Steinberg thinks the wallpaper shown above, which pictures a $10 million home he sold for a client, came out too yellowish. He's going to replace it.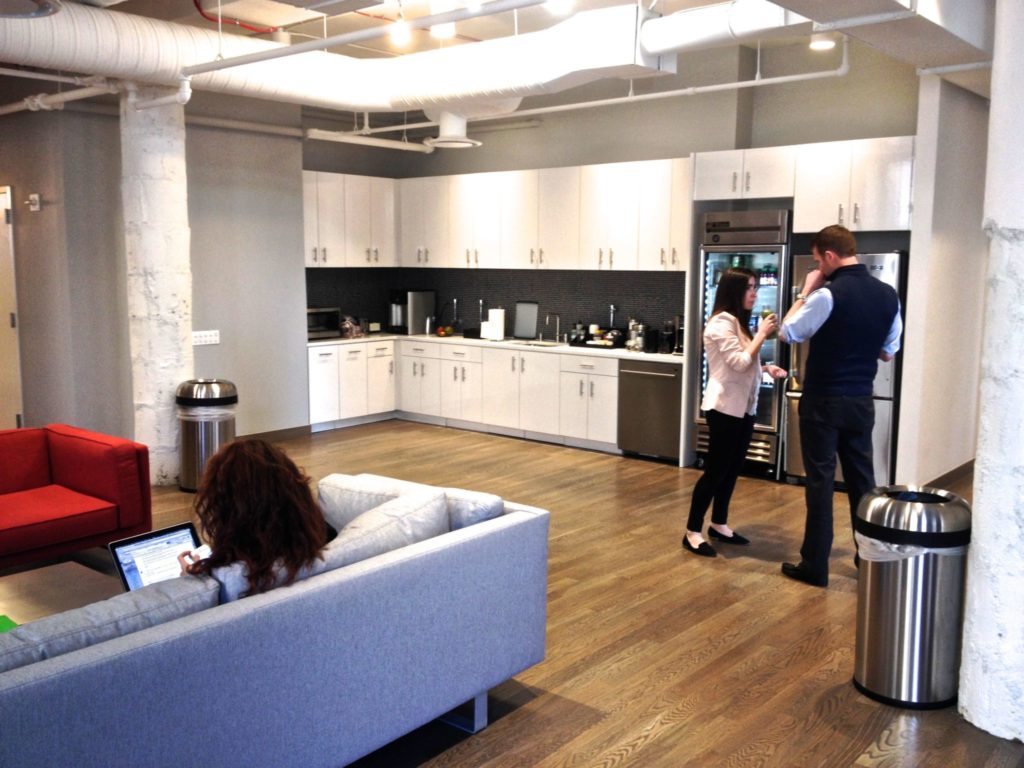 Like the offices of other big-name startups, one of the primary goals of Compass' workspace is to create an environment where staff will constantly brush shoulders and talk shop.
That's why every one of Compass' floors — the third, fourth, fifth, sixth, and soon to be, seventh — feature communal areas. Pictured above is the sixth floor's communal area.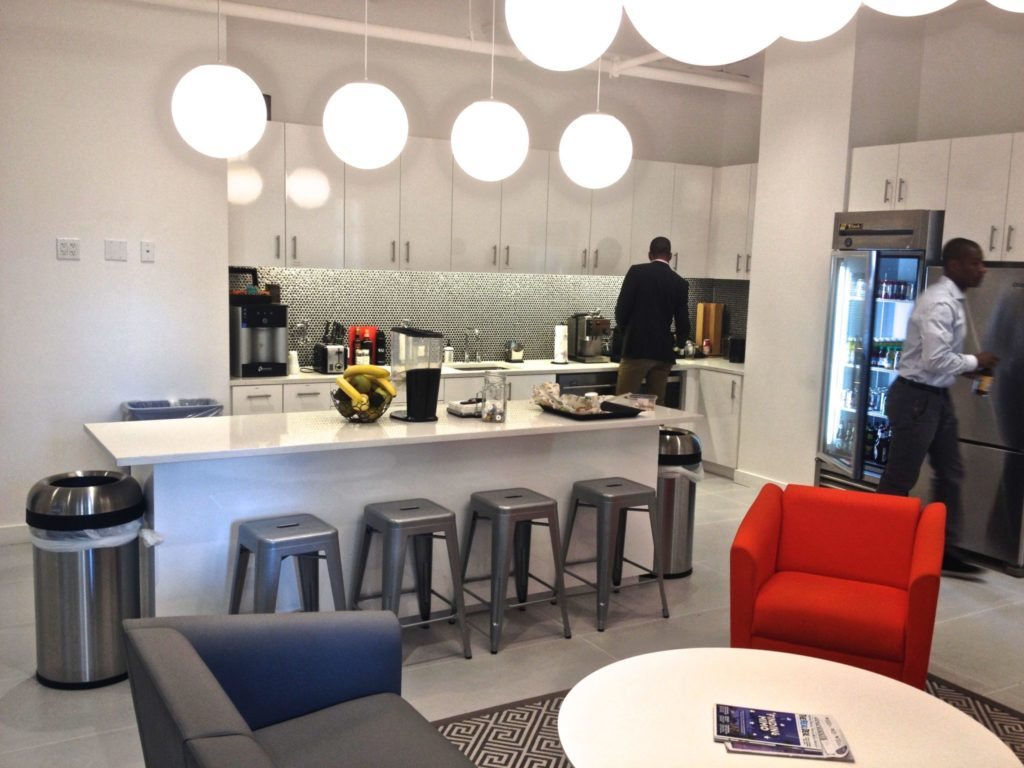 The third floor's kitchen and communal area.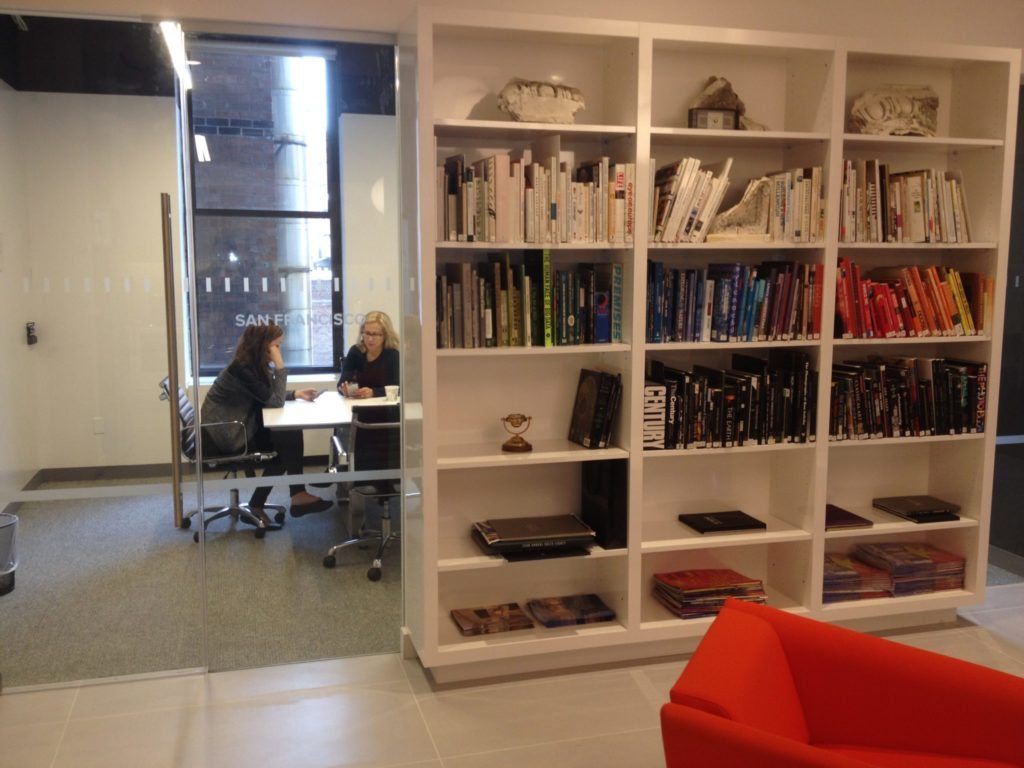 The third floor's library.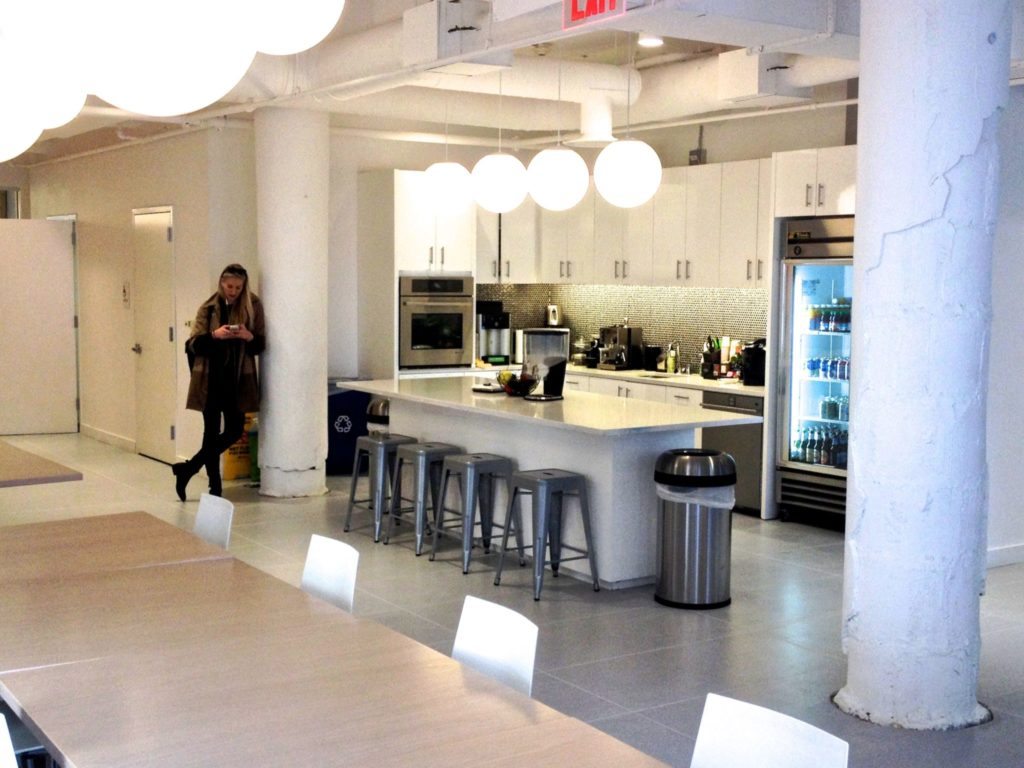 The fourth floor's kitchen and communal area.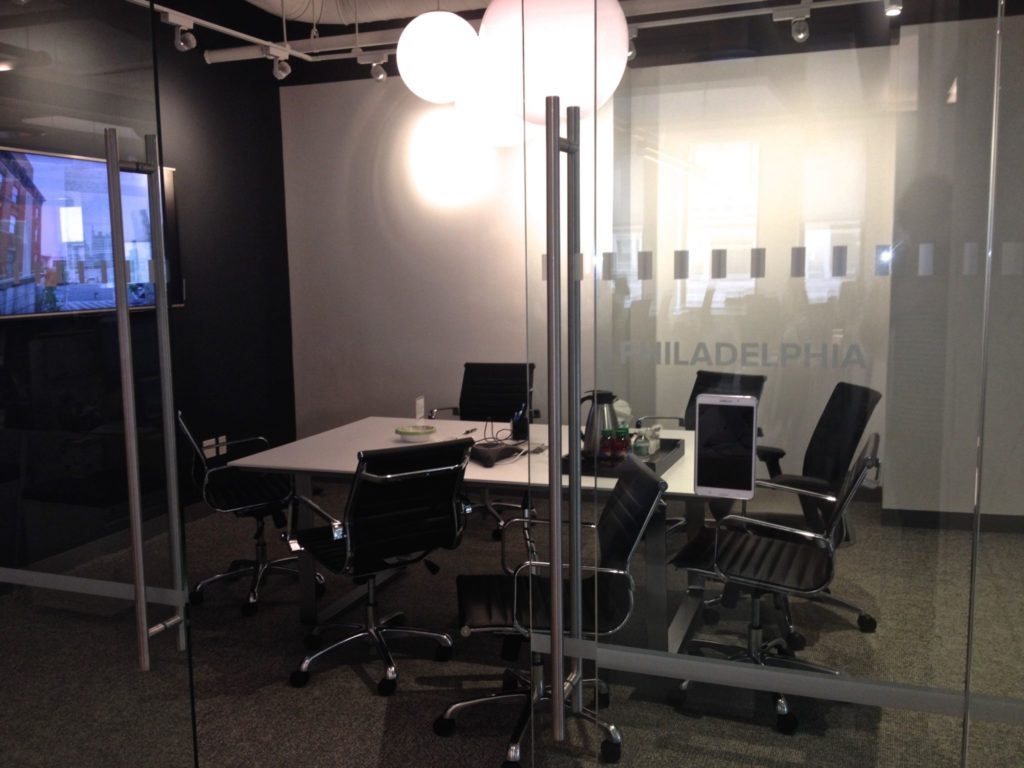 Compass recently snapped up a brokerage to expand to Washington, D.C., and has tripled the number of agents in that office since then, according to Reffkin.
The next stop is probably Miami, Reffkin told Inman. Boston, Los Angeles and San Francisco are among markets the startup will look to touch down in after that.
Perhaps speaking to Compass' ambition, many of the firm's office rooms take the names of cities. The room pictured above suggests the brokerage may also have its sights set on Philadelphia.