Have suggestions for products that you'd like to see reviewed by our real estate technology expert? Email Craig Rowe.
The pitch
A critical part of every website is its capture methodology.
That is, the tactic for leading a site user to your "Contact Us" form, or some such iteration of an online form that results in a person giving you permission to reach out to them.
Forms are under-used, in my opinion. We should put them in more places than contact pages. If your website content is offering unique facts or market data, ask your visitors if they want more of it. Ask them to ask you questions. Probe. Prod. Get them to say hi.
I have to yet to meet a WordPress plugin for form building that's as easy or practical as JotForm. Check it out.
The sale
1. Agency disclosure forms
Every agent forgets to bring along this important risk mitigation device more often than they probably care to admit. When they do, despite its simplicity, its purpose still takes longer to explain than it should. Every consumer is a little apprehensive about signing their name under a bunch of legal jargon.
Use JotNote to create a simple, tablet-based version of your agency disclosure form. Drop in the same text as what's on the form, insert a text field and a radio "agree" button and watch your rate of successful execution quickly increase.
We are enamored by tablet-based tech, and given our now obvious emotional and physical connection to devices, we're more apt to agree to an iPad screen than a clipboard.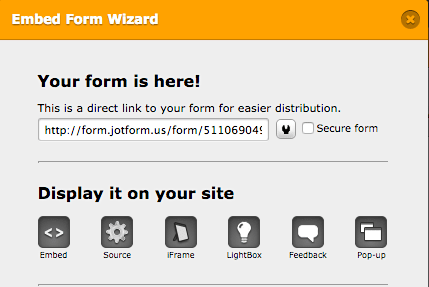 2. Open house sign-ins
You can spend your evening re-keying all the manual sign-ins after your great day of touring prospective buyers (most of which will be spent deciphering handwriting), or you can create a simple tap-and-type form with JotForm.
I built one in under two minutes, using drop down menu options to ask for buying timeframes, a text box for agent name if already represented, and a yes/no box about pre-qualification.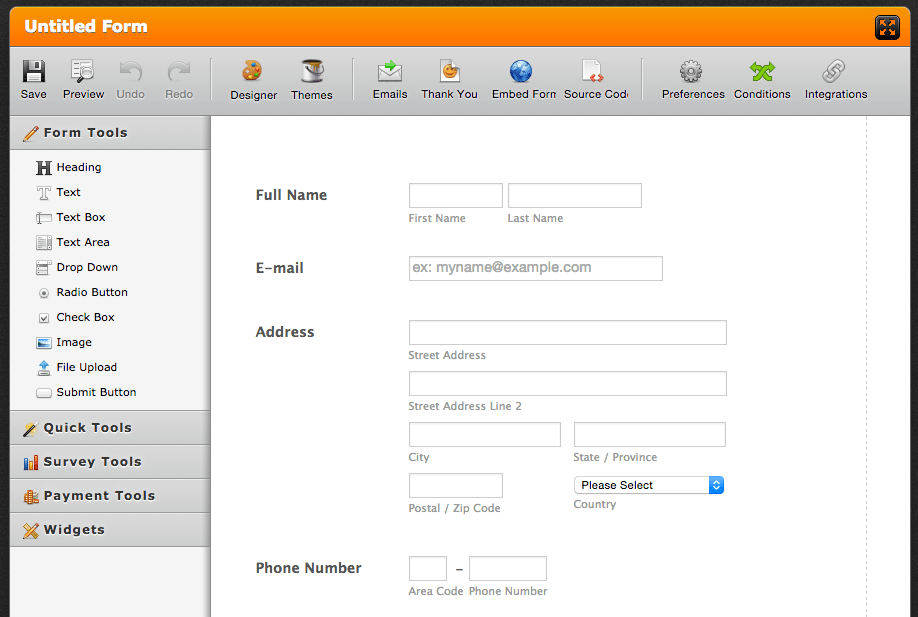 3. Tell me about your house
Use JotForm to ask website visitors about their current home as a way to entice a listing call. JotForm gives you the embed code in one click. Copy and paste it into your WordPress editor and you're done. You can get responses directly to your email. From there, you can shoot that data directly into your CRM (customer relationship manager). So easy.
4. Free content
Content marketing is essential today. If you have extensive quarterly reports or neighborhood guides you like to distribute, use JotForm to build the "Download our Free Report" capture for a website embed.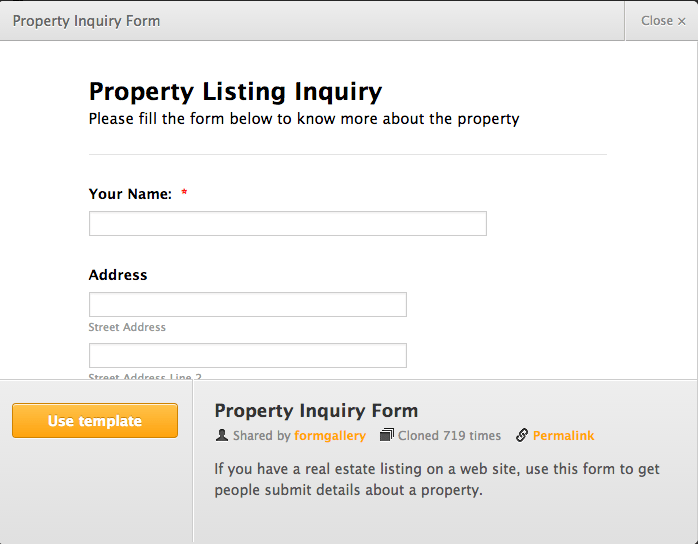 5. Post-transaction satisfaction
After the awkward photos of your clients holding their keys at closing, ask them to visit your website for a brief "How Did I Do?" survey? Create specific, revealing questions so you can learn what will make you a better agent. Be honest with yourself, and give clients a reason to fill it out. After completion, send them a note of thanks with your closing gift. Traditional customer service, meet online marketing.
The close
If you're not familiar, JotForm is an utterly simple form-building tool. Its learning curve is minimal and its uses almost countless. You can get a ton of great ideas from the already pretty extensive list of real estate forms others have built. Enter "real estate" in JotForm.com's Templates page.
You can pay for more powerful iterations of the software, but you can also get a lot for nothing. It's a superb bit of programming and represents everything cool about the power of good coding. Use it.
Do you use JotForm? What do you think? Leave a comment and let us know!
Do you have a product for our tech expert to review? Email Craig Rowe.