Jeffrey Schleider is the founder and CEO of Miron Properties.
Describe what you do in one sentence: Miron Properties is a creative and driven real estate marketing, advisory and brokerage firm; as CEO, every day I work to grow and improve our firm for both our agents and clients.
Age: 35
Degree, school: Bachelor of Arts, Columbia University
Location: New York City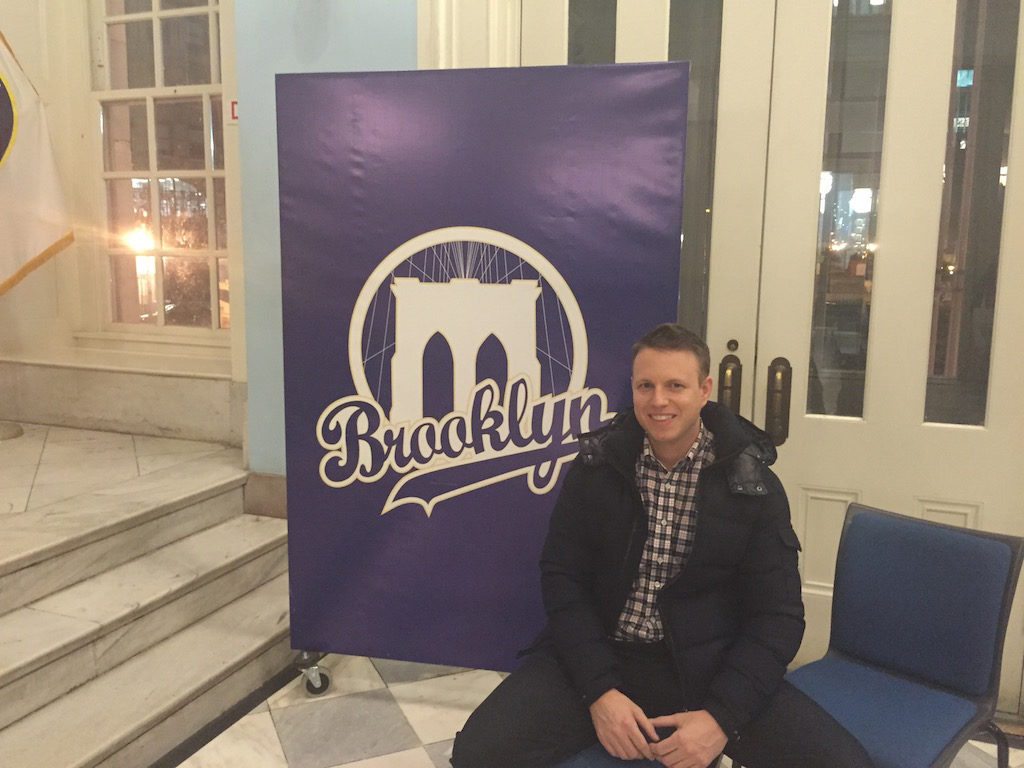 What's your favorite activity outside of work and why?
When I'm not working, you can often find me and my wife hiking or biking in upstate New York.
What's your favorite classic piece of literature and why?
The "Old Man and the Sea" — Hemingway's genius distilled into the short, brilliant piece is definitely my favorite.
Are you the first entrepreneur in your family?
Yes.
Why'd you decide to join your company?
I decided to start Miron Properties because I was disenchanted with boring corporate brokerages and saw an opportunity to leverage Internet marketing and a startup culture to create a great environment for young-minded, ambitious agents.
Describe a time when you felt particularly insecure about the future of your company. How did you bounce back?
Miron Properties has grown quickly, and when we shifted from a startup with a handful of agents to a midsized firm with over a hundred agents, several of our managers struggled with the responsibilities of running a firm that now required significantly more structure and accountability. As a result we had to replace key players in the middle of our high season, which was a tough transition for our team. During the transition I was working 16-plus-hour days, seven days a week, to fill in the various roles. Thankfully, we were able to put in a phenomenal management team creating a solid foundation for our continued growth.
What would you describe as your company's biggest victory since you joined it?
We are about to open our next office, in Bedford-Stuyvesant Brooklyn, which is very exciting, as it will be our fifth office in five years.
What's been the biggest obstacle your business has encountered, and how have you dealt with it?
When I first started Miron, we were a small independent firm no one had ever heard of, and it took an enormous amount of work to get the industry recognition necessary for us to get transactions completed. Luckily, we had great mentors and media teams who helped push our brand forward.
What puzzles you most about the industry?
I'm still confused as to why New York City still doesn't have a functional multiple listing service (MLS).
What is the most important lesson you've learned about building a business?
The most important lesson I've learned is that it's not efficient to try to do everything yourself, it is far better to find highly qualified people who excel in the specific capacities that are essential for building and running a business, and then trust in them that they will fully perform their responsibilities and help take your company to the next level with you.
What's the most overrated real estate technology?
There are a lot of advertising platforms that don't offer a fair return for agents, and I recommend my agents avoid them.
How will the role of the real estate agent change over the next five years?
The role of the real estate agent has and will continue to evolve in such a way that the sell-side agent is expected to be an expert marketer and the buy side agent is akin to a financial adviser.
What motivates you more: power or money?
Definitely the financial security for my family.
What is your biggest professional fear?
Like many others in the market, I fear an economic downturn. We have taken a lot of precautionary measures to make sure we are prepared when that happens next.
Who do you respect most in the industry?
I have been floored by how so many of the industry's most successful leaders have been willing to coach me over the years. I couldn't pick just one.
Are you a real estate leader who'd like to be featured in our profile series? Email amber@inman.com.