Have suggestions for products that you'd like to see reviewed by our real estate technology expert? Email Craig Rowe.
The pitch
I don't believe agents need to be part of an MLS (multiple listing service) anymore to be successful.
In fact, I don't think it's at all unreasonable to say the entire concept of the MLS has long been eclipsed by the reach and consumer tracking power of the Internet.
(Comment below.)
But I get it. Maybe you hold some sort of nostalgia for the MLS; maybe you think millennials are suddenly going to disconnect, pick up a hardline phone, dial a number and simply confess that they have no idea where to turn for advice on real estate. Or maybe fax you a request to mail them a home brochure.
My point is, if you don't want to spend money contributing to the listing syndication warchest, maybe you should try AdWerx, an online advertising tool for real estate.
The sale
Online advertising can be a bit daunting to the uninitiated.
The Internet is huge; how do you know which websites will deliver your audience? What determines how much you have to spend? Or how do you design an ad?
Thankfully, AdWerx answers those questions for you — and just about any other concern you may have about stepping out into the marketing wilds of the Internets.
The company's ad building and placement tools enable you to promote specific listings, your company's brand or your need for new agents, if applicable. Naturally, most agents will want to invest in listings and branding, the former first.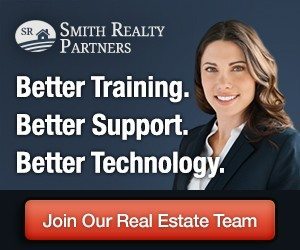 AdWerx builds you an ad after you provide a listing address and then gives you simple editing options, like colors and logo placement. Setup time is very minimal, and you pay for ads as you go.
From there, it's ready to run on websites frequented by those whose online activity has indicated interest in a home, or moving, or maybe wanting a mortgage.
AdWerx leverages the concept of remarketing, perhaps the most powerful advantage online advertising has yet to gain.
Also called "retargeting," you probably experience this marketing tactic everyday without necessarily realizing it. In short, retargeted ads follow you around the Web. If you left the "origination" site, where your interest was first recorded, an ad for the site's product, or listing, will display on another site you visit with the intent of sending you back to where it started.
AdWerx is plugged into countless highly trafficked websites, meaning if a potential homebuyer in your targeted ZIP code is getting their unverified political news fix from HuffPo.com, they may also see an ad for your newest listing.
AdWerx can also place your ad in front of those who are poking around sites like Macrumors.com, Slate, Yelp and Wired, as well as a number of major sports sites like Yahoo Sports, NBCSports and SI.com.
Your ad can also appear on the major listing aggregators; however, AdWerx ads actually have current information. Best of all, an ad will have your name and number attached to your listing, not the credentials of spend-happy poachers.
Even though such affordable remarketing is a compelling argument for which to partner with AdWerx, I see the key selling point here as its overall simplicity. The company has made an advanced marketing technology very easy to deploy.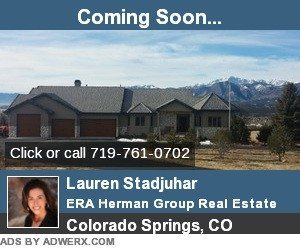 Winning over a client would be pretty easy when you sell them on where their home might appear on the Internet, especially when they receive an automated report of where, when and how their home's advertisement has performed.
Using those metrics, you can then test various examples of the ad. Maybe one picture or headline garnered more interest than another. These are the opportunities that online marketing make possible.
When an ad earns a click, AdWerx sends them to a predetermined page of your choosing. Naturally, you'll want to set up a landing page for the property with a data capture, or at least to the page on your site with the listing.
Pricing is straightforward, another advantage to an AdWerx plan. The shortest duration plan of a week will run an agent $49. You can run an ad for up to five weeks for $199.
Lastly, homebuyers and sellers like working with agents who are recognized. The right marketing sends a message of authority and market awareness. It suggests you're proven. There's no question ads on the right sights will only lend more credence to your message.
The close
When combined with a tool that makes it possible for even the most nontechnical agent to control, Internet display advertising may be more cost efficient than many of your current forms of outreach.
AdWerx offers custom pricing when engaged in longer-term relationships with larger brokerages. However, the small agency is the real winner here, granted the power to present small-town listings in the same online environments as the Berkshires and Sotheby's. Plus, with a new mobile solution on the way, AdWerx's value to small agency users will only grow more beneficial. Word is that the company will sell only five ad accounts per ZIP code. Stay tuned.
If you feel that you need a stronger marketing punch to follow your email outreach and website investments, AdWerx may just be the knockout blow you're looking for.
However, does anyone get knocked out anymore?
Do you use AdWerx? What do you think? Leave a comment and let us know!
Do you have a product for our tech expert to review? Email Craig Rowe.