Two reports show that while condo closing volume declined in Manhattan by 10 to 20 percent during the second quarter, median and average sales prices rose by 6 percent to more than 11 percent spanning the past 12 months.
The average Manhattan apartment sold for more than $1.8 million during the second quarter, which represents an 8 percent rise when compared to a year ago, according to a report released by Brown Harris Stevens, a New York-focused residential services provider.
When compared to the first quarter of this year, the $1.8 million figure equates to a 2 percent decline.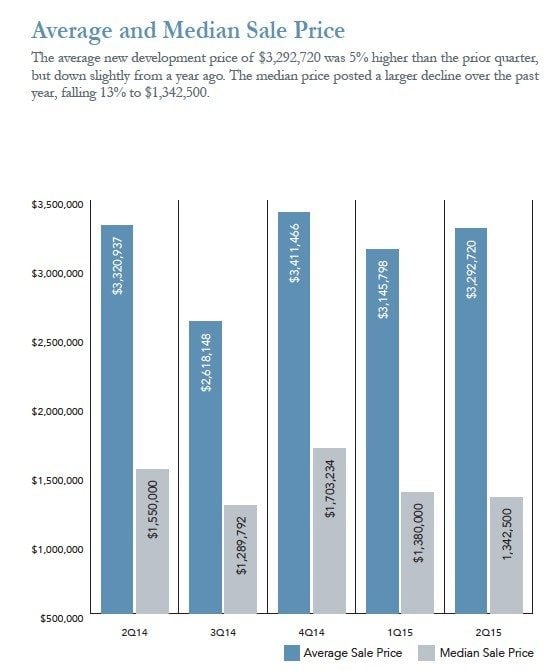 Data from The Elliman Report shows that the average sales price rose to $1.87 million, an 11.4 percent rise when compared to 12 months ago. Miller Samuel, a consultant/appraiser that creates the report, cited this average price as a record for the Manhattan market.
The Brown Harris report shows Manhattan as having a median condo sales price of $955,000 — a 6 percent rise from a year ago. The Elliman Report shows that median price rose to $980,000 — a 7.7 percent increase and the second-highest median price on record.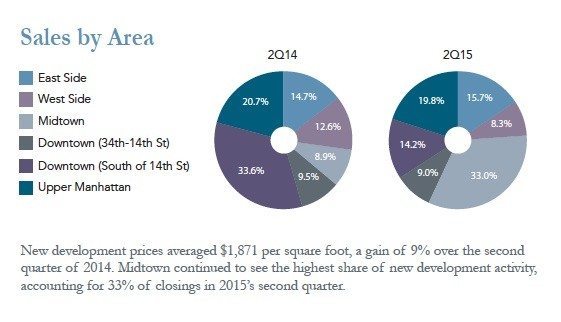 According to the two sources, the total number of reported closings ranged from 2,430 to 2,674.
"Buyers are very savvy and only those apartments that are priced correctly are selling," said Hall Willkie, president of Brown Harris Stevens.
Both reports broke down condo sales prices by product type:
Resale apartment (median price: $920,700)
Resale co-op apartment (average price: $1.32 million; median price: $795,000)
Resale condo (average price: $2.03 million; median price: $1.39 million)
New developments (average price per square foot: $2,011)
The current absorption rate in Manhattan stands at five months, with some neighborhoods as low as 3.1 months, according to Willkie. A rate of six to nine months historically indicates a balanced market.
---
Inman Connect San Francisco is right around the corner — register now and save $200!