Are you set up for success in 2016? Join 2,500 real estate industry leaders Aug. 4-7, 2015, at Inman Connect in San Francisco. Get Connected with the people and ideas that will inspire you and take your business to new heights. Register today and save $100 with code Readers.
---
EMERYVILLE, Calif. — Inman, the leader in independent real estate and technology news, announced that 38 companies will be exhibiting in Startup Alley at Inman Connect SF, Aug. 4-7.
Inman Connect is the industry's leading event that is known for successfully launching real estate companies. Through Startup Alley, a sponsorship opportunity available to the hottest new companies to enter real estate tech, startups are able to showcase their technology to the sharpest minds in the industry.

Over 2,500 real estate professionals are expected to attend Inman Connect SF for four days of learning and collaboration. The theme is Get Connected and conference attendees will have more networking opportunities than ever before.
"If you're serious about impacting the real estate space and want to be seen by industry leaders and decision-makers, there's no better place to make it happen than Startup Alley," said Brad Inman, publisher.
Inman Connect San Francisco will take place at the Hilton San Francisco Union Square from Aug. 4-7, 2015. For more information on how to launch your startup at Inman Connect or other sponsorship/exhibitor opportunities, please contact sales@inman.com. For information on how to receive a press pass, please contact maya@inman.com.
Companies featured in Startup Alley will include:
 AM Open House
AM Open House is the most efficient open house management platform on the market. Syncing with over 18 CRMs, our features include two-click social sharing, automatic follow-up, a sleek interface and more. Available for iOS and Android, we enhance the open house experience internationally.
AVENUE
Today's technology-driven consumer prefers to text via mobile than make telephone calls when possible. AVENUE is a mobile messaging application for iOS & Android that provides consumers with a private, direct and easy way to 1) connect and 2) search for homes with a Realtor in real time.
BoostUp
BoostUp is a down payment savings platform that allows real estate professionals to help future homebuyers save money toward their home purchase. With BoostUp, agents, brokers and lenders can offer a savings reward, known as a boost, to make it easier for consumers to buy their next home.
Brivity
Brivity is the real estate industry's all-in-one task management, marketing and client communication software. With Brivity, agents and brokerages are able to manage their transactions, market their properties, generate leads, and communicate with every client, agent and employee seamlessly. Increase customer satisfaction effortlessly and eliminate the need for multiple products while reducing expenses.
Brytecore
Did you know over 35 percent of your website leads will end up buying a home? Our Brytescore algorithm analyzes your users' behaviors while they browse your website and provides direct feedback to agents, increasing conversions drastically. We connect you with the right prospect, at the right time, with the right conversation.
busivid
Create and share professional business videos in YOUR brand. Busivid empowers Realtors with video. Leverage the powerful camera in your smartphone to film testimonials, market reports or property tours. Our complete system provides a competitive advantage to win listings, market your business, and know when your videos are watched and shared.
CellAHome
CellAHome.com's I-TEXT Textnology puts a text code "call to action" on yard signs! Homebuyers can text the code on the sign to get information while inputting their contact information on the agent's cell. A mobile experience starting the conversation between buyer and agent! Try it! Text RE12345 to 40691. "Don't Just List it, Cell it."
CoachSimple
Coach Simple is coaching and accountability software ideal for real estate executives, sales managers and sales professionals in any organization that promotes goal setting, accountability and a coaching culture with their teams.
Enerscore
Enerscore does for home energy what Walk Score does for walkability. Home or apartment hunters can assess home energy use and costs. Similar to MPG ratings of car efficiency, Enerscore's "A"-"F" rating brings this same clarity to the homebuying and renting process on websites that integrate Enerscore.
GLTYR
GLTYR is a mobile multimedia content creation and sharing service used by Realtors to quickly engage with their customers. GLTYR integrates picture, video, audio and text, making it significantly faster, simpler and less expensive to create listings, profiles, announcements, digital cards, email signatures and updates, directly from their phones.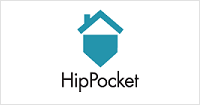 HipPocket
HipPocket is the most effective way for Realtors to quickly and efficiently communicate within their local Realtor community. HipPocket allows Realtors to share and discover pre-MLS and pocket listings, publicize buyer needs, and jump-start marketing efforts.
HomeAhead
HomeAhead engages agents in an active community of homebuyers and premarket homeowners. We enable agents to show their local expertise in the community, have first access to homeowners and homebuyers, and see the homes of interest to buyers.
HomeBuzz
HomeBuzz app introduces a new approach to property listings appraisal that will change how real estate evolves – completely mobile and crowdsourced. Review people's estimates and snapshots on properties and gauge how much that home is really worth, discover people that you may eventually work with in making a real estate deal. Part game, part path to neighborhood expertise!
Lifestyled Listings
Lifestyled Listings is the next big step in luxury. The most innovative, interactive luxury home search. Connect with luxury buyers. Leverage your lifestyle expertise to own your area, build relationships, close sales and keep commissions. Generate referrals while you sleep. Earn referral fees from your personal/social networks.
Loomlogic
Loomlogic makes online lead generation simple and manageable. It's slick dashboard allows agents and lenders to automatically funnel and rout leads, track conversion and see loan status updates. Loomlogic connects to almost any online source, such as Zillow, Trulia and realtor.com, and it's an intuitive way to manage and refine your marketing spend to make it more effective.
N3Tec
N3Tec offers premium property marketing service with an emphasis on Matterport 3-D capture tools. Realtors, managers and property owners can use N3Tec's on site service to take advantage of the industry's most advanced property presentation technology without any of the time usually needed to learn and implement a new tool.
New Homes Navigator
New Homes Navigator (NHN) is the most advanced agent-branded, new-home construction listings platform that significantly improves engagement between agents and clients. The NHN white-label search tool provides the most comprehensive new construction inventory not found anywhere else. With more insight, visibility and listings, agents can ensure a more seamless buying experience for their clients.
Open House Toolkit
Open House Toolkit, built by agents for agents! Open House Toolkit replaces the paper sign-in sheet, increasing your productivity and efficiency. Full functionality both online and offline; custom sign-in sheets; sync to link multiple tablets and back up data; one-button follow-up and so much more!
PocketList
PocketList is on a mission to connect home sellers and buyers in a more efficient manner. We have developed simple, efficient, user-friendly mobile and Web applications for sellers (and their agents) to market pre-MLS and private home listings to a prescreened audience of homebuyers.
PointDrive
PointDrive introduces a brand-new way to communicate with your clients. Deliver engaging prelisting packets, market properties and recruit new agents by presenting content in a truly unique way. Responsive design ensures you look great on any device, while in-depth analytics pinpoint real interest so you can follow-up strategically.
Pro.com
Pro.com helps real estate professionals simplify the home improvement process for clients as they prepare their house for sale or personalize it after purchase. Through customized emails and an agent-branded portal, Pro.com helps agents stay top of mind through home improvement tips, home value and maintenance information, instant price quotes and immediate access to prequalified professionals.
Proffer.com
Proffer.com's unique "Find a property. Name your price!" nonbinding offers enable buyers, owners and agents to connect informally and reach a deal prior to any formal negotiations. Shifting the typical front-end advertising and technology costs to a purely success-based model, Proffer referral agents pay only as deals close!
Properties In Motion
Properties in Motion is a hands-off listing video strategy that delivers hours of property search views to your site while enhancing your brand. Let Properties in Motion generate more traffic and leads by creating videos on all property listings.
RealtyAPX
RealtyAPX is a complete front- and back-office solution assisting offices to unify technologies, reduce costs and increase productivity. RealtyAPX provides nine applications for one price: transaction management, email and social media marketing campaigns, document management, CRM with lead management and acquisition, calendaring, open house and showings management, digital signatures, accounting, and IDX websites.
RealtyHop
From the creators of RentHop, RealtyHop is a sales listings site that predicts the rental revenues of a potential condo or co-op purchase to determine which apartments are underpriced relative to income generated. RealtyHop targets buyers with an investing mindset who want to drill down and analyze the cash flow, tax liability and financing consequences of a potential purchase.
Realvolve
Realvolve is a predictive revenue engine for real estate brokers and agents. Our ecosystem of tools automatically stores and analyzes your daily activities to leverage what makes companies grow — relationships. From email and lunch meetings, to showings and transactions — we measure and quantify interactions so you can grow a better business.
Realy
Realy offers a smart and easy way for agents to connect with homebuyers and increase search visibility via today's most popular channels: mobile phones, tablets and wearable technology. We also provide a one-touch emergency alert app to increase agent safety: Realy Safe. We're improving real estate in every aspect.
ReaLync
ReaLync is a Web/mobile platform that facilitates real-time virtual tours of spaces, including virtual open houses, private tours, and DIY prerecorded videos. Users can interact live via video/audio, capture photos/notes, view local details, send messages and more. All tours are instantly saved to the cloud for review and sharing.
REclarity
Stop typing and start talking! REclarity is an easy-to-use mobile app that enables real estate professionals to create and share personal zoom and point (ZAP) video messages that combine their photos, voice and gestures to help them communicate with remarkable clarity to clients, contractors and co-workers. Published by Jigsaw Informatics.
Reel Tour
Reel Tour is a powerful tool for listing agents. Our virtual showing assistant, placed in a home marketed on lockbox, sells the home's features that a buyer's agent and their buyers might miss. We also capture instant feedback giving agents tons of data, making their sellers think they're rock stars.
Relola
Relola is the first search portal that allows agents to provide property previews for the listings of other agents. In our heightened regulatory environment, agents are more relevant than ever. Relola gives agents a platform to demonstrate their expertise and chat with buyers and sellers throughout the world, resulting in organic leads for agents and greater transparency for consumers.
resKor
ResKor is the first scoring system to provide a reliable, standardized measure of a home's physical quality and condition. ResKor is the benchmark by which all homes are evaluated — the dependable measure where no standards previously existed. ResKor is for homebuyers, sellers, Realtors, lenders and insurers as credit scores are for lending. "What's your resKor?"
Sindeo
Sindeo's modern mortgage marketplace provides borrowers with expert, unbiased advice, helping them find the "right loan at the right time." Charting a new path for the mortgage industry, Sindeo uses technology to streamline the mortgage process, connect people with the right lenders and provide unparalleled guidance from its full-service, local mortgage advisers.
SnApp
SnApp builds custom mobile apps for real estate agents, to make the process more efficient for the homebuyer and agent. Each agent gets a branded mobile app for iOS and Android with customizable features, such as integrated MLS, lead generation and map search. Apps update automatically to work with the newest operating systems.
SYNCRO
SYNCRO is a live Web chat solution designed for the real estate market. SYNCRO integrates with IDX/MLS data and sends website leads via text message, allowing agents and brokers the ability to communicate in real time with their website leads using their mobile phone and basic texting service.
TurboAppeal
TurboAppeal is a residential property tax appeal service that leverages big data analytics and machine learning to simplify the appeals process for homeowners and increase the likelihood of a property tax reduction. TurboAppeal also partners with brokerages and lenders by leveraging proprietary technology to generate projected property tax savings on residential properties to improve post-transaction stickiness with their clients.
Zapelo Software
Zapelo is a simple-to-use, fully integrated mobile sales process solution. A cloud-based software offering websites, CRM, lead generation, transaction management, workflow checklists, integrated electronic signatures and shareable cloud storage. One system to reduce operating risk, improve efficiency and the overall customer experience.
---
Start Inman Connect SF off right! Choose from three powerful events on Aug. 4. Reserve your spot now for Agent Connect, Broker Connect and Tech Connect.