Are you set up for success in 2016? Join 2,500 real estate industry leaders Aug. 4-7, 2015, at Inman Connect in San Francisco. Get Connected with the people and ideas that will inspire you and take your business to new heights. Register today and save $100 with code Readers.
---
Takeaways:
A Digital Marketing Workshop has just been added to the Inman Connect lineup for all attendees.
Attendees will learn the latest tactics and strategies to drive leads, growth and return.
Katie Lance, Chris Scott, Jessica Swesey, Audie Chamberlain, Seth Price and Morgan Brown will lead the workshop.
Inman just announced a powerful new addition to the Inman Connect lineup for all attendees.
The Digital Marketing Workshop is a two-hour workshop designed to provide hands-on, tactical digital marketing advice to agents and brokers who want to get more from their marketing efforts. The workshop will be held on Thursday, Aug. 6, at Inman Connect San Francisco and is included with the price of a Connect registration.
Register for Inman Connect now and save $100 with code 'Readers'.
Attendees to the workshop will learn the latest digital marketing tactics and strategies to drive more leads, growth and return from their marketing efforts, including:
How to set up and use analytics and A/B testing to improve the performance of your website and digital marketing campaigns.
How to use the latest features of the Facebook advertising platform to attract new listings, new clients and close new business.
The latest organic traffic strategies to get free traffic and leads to your website.
Strategies and tactics for building your brand online.
How to leverage public relations to get more exposure for your business.
Register for the workshop here. It's free to all Connect attendees.
The workshop will be led by digital marketing experts from around the industry, including:
Katie Lance, founder, Katie Lance Consulting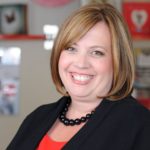 Katie is the founder of Katie Lance Consulting, a social media and marketing firm. Katie's clients include companies such as Re/Max International, DocuSign, RPM Mortgage, SmartZip and many others. Katie is also a frequent keynote speaker, a contributor to The Huffington Post and formerly was the chief strategist for Inman.
Chris Scott, president, The Paperless Agent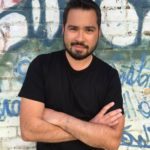 Chris Scott is a marketing veteran who has run marketing programs for people like Brian Buffini, companies like Bank of America, and has led teams that have landed on the Inc. 500 list of fastest-growing businesses. Chris is no stranger to technology and works with agents and brokers as president of The Paperless Agent while managing the marketing for GoodLife Realty in Austin, Texas.
Jessica Swesey, 1000watt Consulting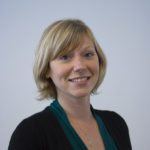 Jessica Swesey joined 1000watt in 2012 after working in online real estate and digital media for more than 10 years. In addition to working with some of the top brands in real estate, Jessica has worked on marketing, content development and PR for rising startups in the social, mobile and ad tech industries, as well as AARP. Prior to that, Jessica was managing editor and VP of content for Inman.
Audie Chamberlain, founder, Lion & Orb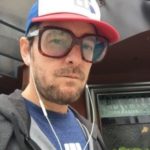 Dubbed by Brad Inman as a "next-generation PR hound" and a "persistent (sometimes annoying) digital hack," Audie is an innovator and award-winning strategist with a highly successful track record in public relations, growing brands, customer acquisition and profitability.
As the founder of Lion & Orb, Audie leads a dynamic real estate public relations agency with clients that include Giveback Homes, Dizzle, Caimeiju, Partners Trust, Keep, Hawaii Life and HL1.
Seth Price, VP Marketing, Placester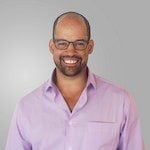 Seth Price has spent 20 years in digital marketing, consulting for more than 300 companies during that period, including 19 of the FORTUNE 500. He's the host of the Craft of Marketing Podcast and serves as VP of Marketing at Placester, the fastest growing provider of real estate websites in the world. Seth is dedicated to providing social media and content marketing advice and counsel to the tens of thousands of real estate professionals & brands that he serves. You can find more about Seth on his blog SethPrice.net or at Placester.com/academy.
Morgan Brown, COO, Inman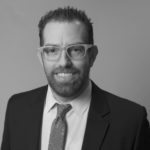 Morgan is the COO of Inman and the co-author of "Startup Growth Engines: How Today's Most Successful Startups Unlock Extraordinary Growth." A 15-year digital marketing veteran, Morgan has launched and built successful brands and online businesses across a variety of different verticals and models, and is recognized as one of the leading growth and marketing experts in Silicon Valley.