Whom do you respect most in the industry?
I'd say Rich Barton, founder of Zillow, for having the guts and foresight to bring an entirely new technology to an industry that, at the time, hated the idea of change. Fast-forward 10 years and both agents and consumers use Zillow every day to do business in a dramatically more effective way.
What is your biggest professional fear?
Lacking the courage to follow my dreams no matter where they lead me.
What is your biggest personal fear?
To die without making the world a better place.
Describe a time when you felt particularly insecure about the future of your company. How did you bounce back?
I clearly remember the day we found out that a larger, well-funded technology startup had pivoted its business model and become a direct head-to-head competitor of ours, which put us in a tricky spot. At the time, we hadn't raised a dime of funding, had no employees aside from the three of us who co-founded the company, and didn't even have our product to market yet. Our competitor had 20 employees, existing customers and millions of dollars of funding, so needless to say, we were concerned.
It was a gut-check moment as founders. Instead of folding under the pressure, we took it as a clear sign that we were squarely onto something big and decided to double down on the business.
What's your favorite activity outside of work and why?
Running a startup is pretty all-consuming, but when I do find the time to get away, I'm always headed to the mountains. Skiing, rock climbing, ice climbing, trail running — I love it all.
I was born in northern Alaska and had a pretty rural childhood, which is probably why I'm addicted to fresh air and cold temperatures.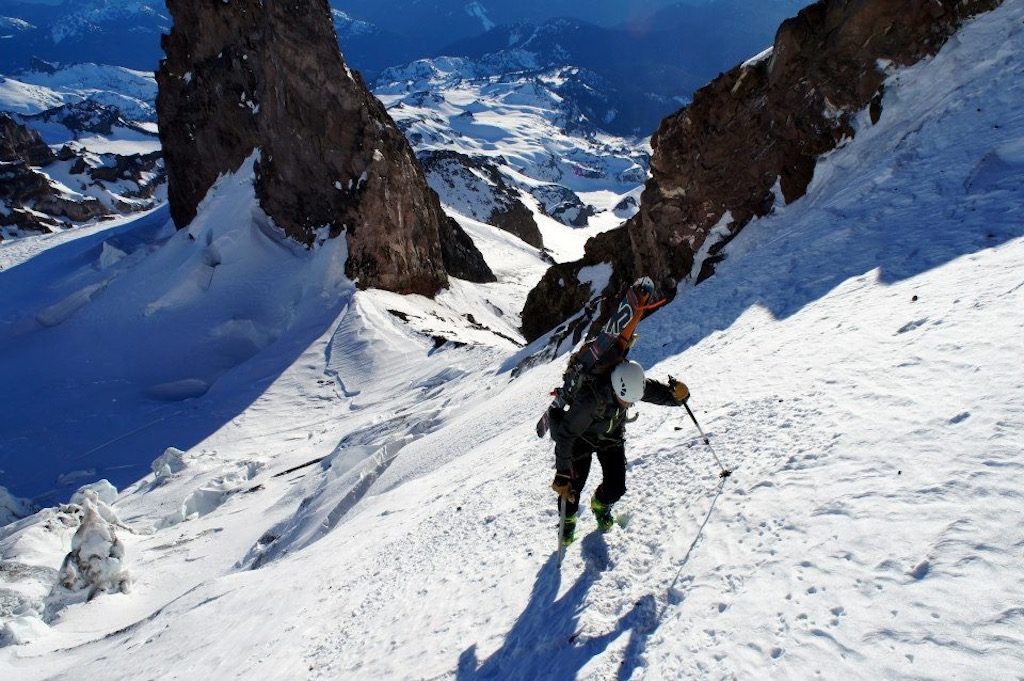 What's your favorite classic piece of literature and why?
That's a tough one. I'm going to cheat and give you three.
"Atlas Shrugged," Ayn Rand. It's a book about the struggle and glory of building something against all odds. I've read it three times and every time I finish I've felt inspired.
"Man's Search for Meaning," Viktor Frankl. It puts every challenge I've ever had (and will have) into humbling perspective.
"The Alchemist," Paulo Coelho. A beautiful little parable about following your dreams.
Are you the first entrepreneur in your family?
No, my parents have been small-business owners since I was born. In Alaska, my mom and dad started a gold-mining company when they were about 25 years old, which they ran for almost 20 years. I learned a lot of invaluable lessons from watching them struggle and succeed at getting their business off the ground.
Why'd you decide to start your company?
We started Hightower because we were perplexed and frustrated that the commercial real estate industry (a $12 trillion industry) is forced to run on a combination of Excel spreadsheets and 25-year-old software packages. No one has built modern technology tools for CRE professionals. Having spent six years in the industry at CBRE and five years prior developing software at Zillow and Microsoft, I knew there was a better way, and we decided to do something about it.
What would you describe as your company's biggest victory since you started it?
I would say our biggest victory is how quickly the commercial real estate industry has adopted our vision for the future. Hightower is now used in 300 cities, five countries and 31 states. Eighteen months ago, we were in one city across the United States.
What's been the biggest obstacle your business has encountered, and how have you dealt with it?
Our greatest challenge has been in managing the growing pains that come with scaling a business very quickly. We've grown from three employees to 48 employees in 18 months, which means that our internal tools, processes, customs and spaces have to be redesigned every two or three months.
We're in a constant state of change while also trying to move the business forward at a blinding pace. It's akin to tinkering with the engine on a bus going 70 miles per hour. But it's a ride we wouldn't change.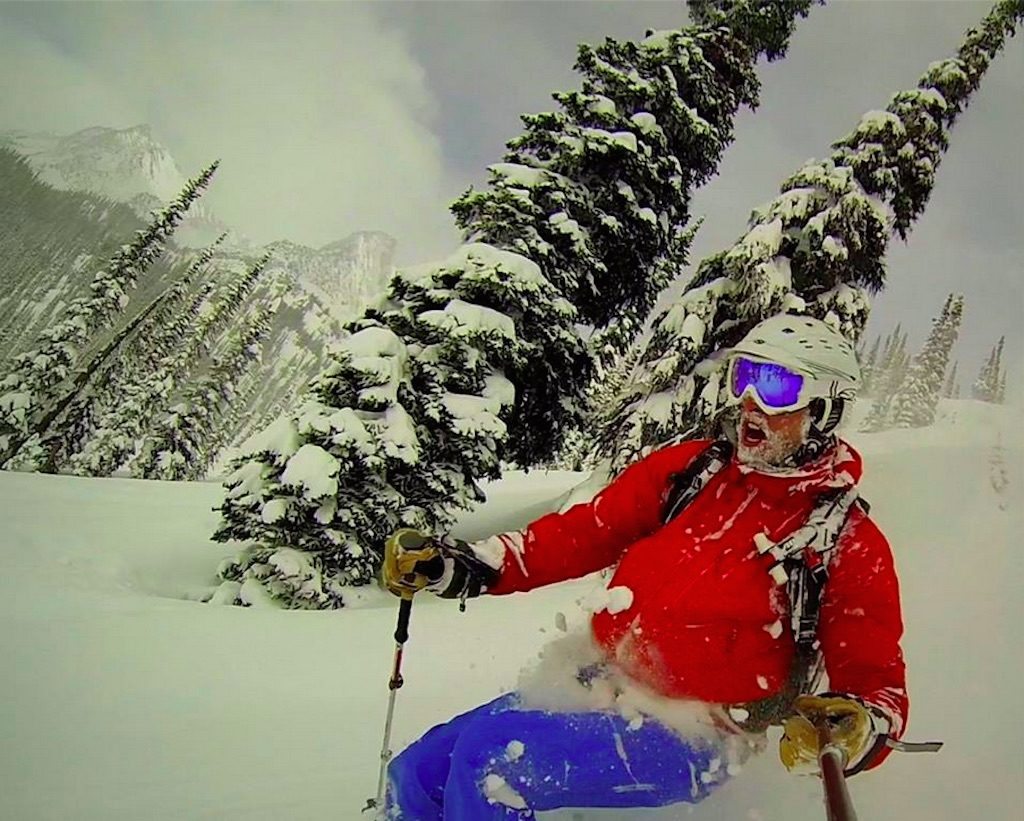 What puzzles you most about the industry?
It's puzzling to me that commercial real estate is a deeply mobile industry (we're never at our desks) and yet until this past year there were almost zero mobile tools for brokers, owners or buyers. It's equally puzzling that we've put up with it for so long.
It's clear that the market is finally ready for a change and is quickly adopting new technologies to make life easier and make processes more efficient.
What is the most important lesson you've learned about building a business?
There is no substitute for customer empathy. If you genuinely care about the people you're building tools for, you'll go to great lengths to do the right thing.
What's the most overrated real estate technology?
LoopNet.
How will the role of the real estate agent change over the next five years?
In residential, technologies like Zillow, Redfin and Trulia have created transparency, which has shifted the primary role of the residential agent from door-opening and gatekeeper of listings to consultant. Buyers and sellers are doing more work than ever, allowing the agent to specialize in managing the process, marketing and negotiations.
They can run their businesses largely from their mobile phones and have access to most data from anywhere. This is a huge benefit, having largely operated from sticky pads, messy notes and data locked in your computer via Excel sheets.
Commercial real estate is 10 to 15 years behind residential in terms of technology, tools and transparency. Because of the industry's lack of technological adoption, we exist in a world where it's hard to find anything (listings, valuations, market research, professionals) without calling someone or paying a fee. And all of that information is exchanged through static documents, emails and phone calls.
As a result, commercial agents still spend far too much of their time as the gatekeepers of data, and just keeping track of their business. This is bad for the owners and the buyer/lessee, and as we've found in residential, it's bad for the agent.
This will all change in the next five years. Tenants will have access to the data they need to do basic research on their options for free. Commercial brokers will be able run their businesses from their mobile devices and will be judged on their ability to manage a complex project rather than which spaces they showed a tenant. The next five years will bring more change to our industry than we've seen in the last 20 years.
What motivates you more: power or money?
Impact — it's what gets me up in the morning.
Describe what you do in one sentence: Build the tools that empower CRE professionals to do their best work.
Age: 34
Degree, school (if applicable): Carnegie Mellon University, B.S. in information systems and B.S. in human computer interactions
Location: Manhattan
Social media: LinkedIn, Twitter, Facebook
Are you a real estate leader who'd like to participate in our profile series? Email amber@inman.com.