Have suggestions for products that you'd like to see reviewed by our real estate technology expert? Email Craig Rowe.
Takeaways:
Syncs your events with customers' calendars.
Helps agents streamline event marketing.
Offers mobile-first, noninvasive marketing strategy.
The pitch
Stanza is a marketing tool that creates a perpetual link between your brand and your customers' calendars.
Type of software: Event marketing.
Platform: iOS, Android, browser-agnostic.
Ideal for: Marketing-savvy agents and agencies who rely heavily on open houses and event marketing.
Top selling points
Get pushy: Open houses, company events can appear as push notifications on customers' devices.
Proven: Used by many of the top franchises in the NBA, NFL, NHL and Division 1 college athletic programs.
All mobile: Designed for mobile-centric users.
Things to consider
If you don't hold a lot of events, your customers' calendars may not be the most ideal pathway to their brand loyalty. Still, there are alternative real estate uses beyond promoting events, such as transaction timelines.
The close
Stanza is practical and surprisingly original.
Yes, other event and calendar marketing tools exist, but I've yet to see one that makes it this simple for its stakeholders.
Users embed their Stanza-generated "Add to Calendar" button on a website, social media page or email, and in one click, customers become linked to your brand.
Events automatically feed to their Yahoo, iCal, Google, Exchange, Outlook or other calendar.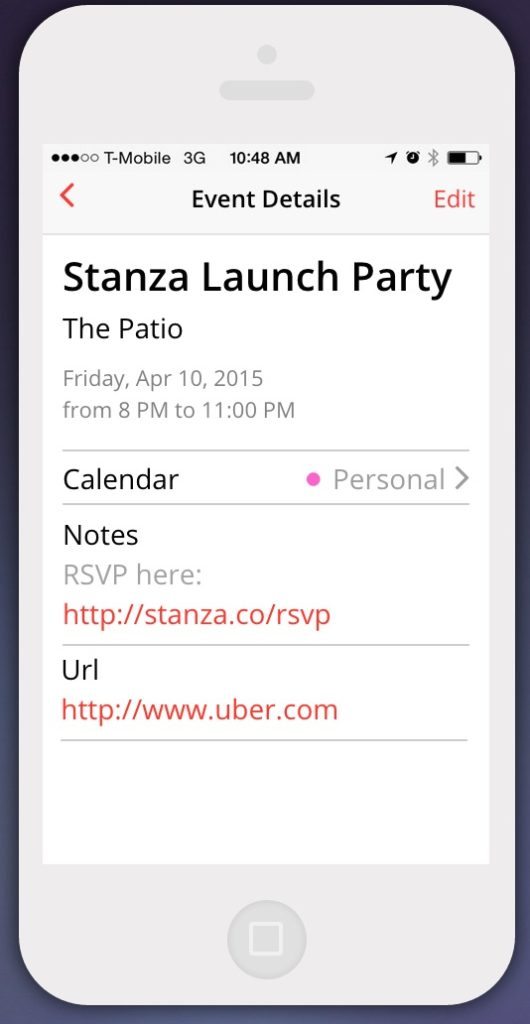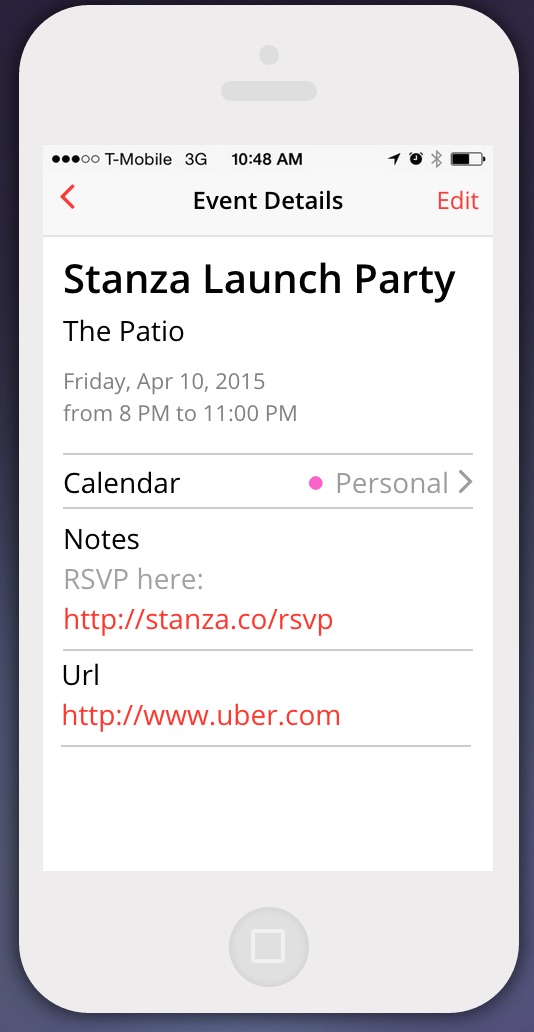 You can also embed in your site a timeline of your events, each able to be synced.
For large-market offices conducting several open houses a week, prospects can choose to sync only events in their ZIP code or preferred buying location.
From the dashboard, you can arrange your events, choose which ones you want accompanied by push notifications and track how many calendar syncs each event has originated.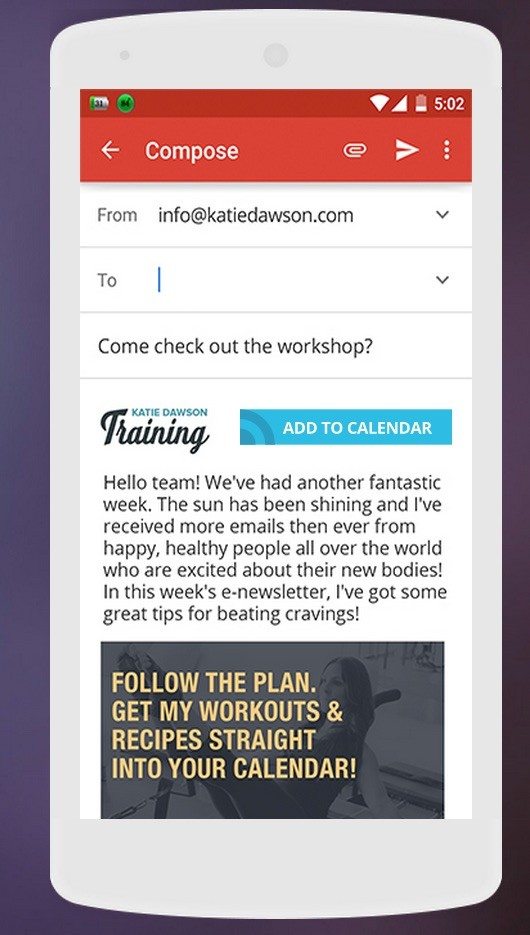 Links you embed in each event description can also be monitored.
A brightly colored bar graph displays your event interest and calendar type used.
I see event marketing as only part of Stanza's value.
For example, it can benefit transaction management.
Create a list of milestone dates after a property is under contract and send the button to your buyer.
Each critical date will then be broadcast as it approaches. The buyer's closing team can also be provided the Add to Calendar button.
Use it to market your buyer and seller education courses, recruiting events or general social gatherings.
I like that Stanza is cleverly noninvasive. Customers are not required to download an app, and since push notifications can be neatly swiped away, subscribers are less inclined to disconnect from your calendar.
Stanza looks terrific. Its sleek black and radiant blue UI really pulls in viewers and knows its audience. Calls to action are bold and intuitive.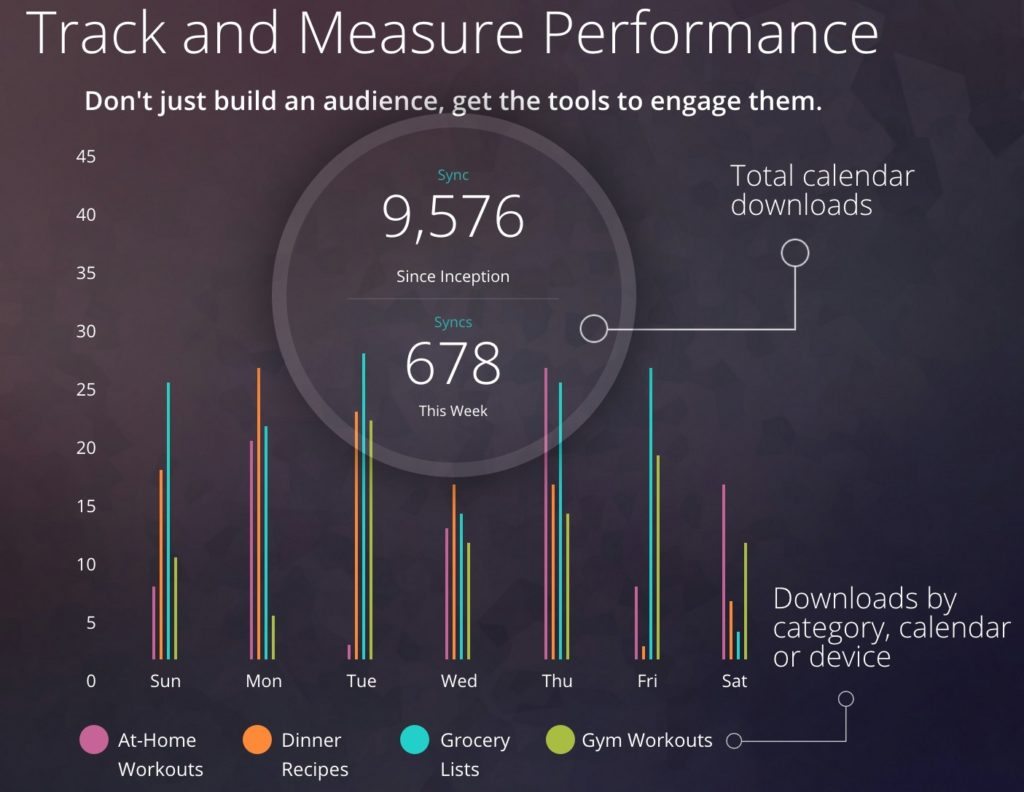 A coming update will enhance the timeline view of your event schedule with background images, ideal for additional listing promotion.
Stanza is a tech geek's tool, but a practical real estate marketer's ace up the sleeve. Book it.
Do you use Stanza — and what do you think? Leave a comment and let us know!
Do you have a product for our tech expert to review? Email Craig Rowe.