Have suggestions for products that you'd like to see reviewed by our real estate technology expert? Email Craig Rowe.
Takeaways:
REclarity app allows for quick dissemination of rich listing content.
Rich media's increasing simplicity is mandating its place in agents' marketing mix.
Savvy agents can leverage tool for more than listing promotion.
The pitch:
REclarity is an app for making audio slideshows for real estate marketing.
Type of software: Marketing and sales.
Platform: iOS.
Ideal for: Any agent looking to quickly differentiate the way they communicate with clients.
Top selling points:
Ease of use: The only thing easier is to have other people do it for you.
Get it out there: Completed presentations can be sent to clients quickly with minimal processing time.
Be graphic: Easily incorporate simple graphics to accentuate objects or highlights of an image.
Things to consider
Don't be so fast to upload property images to the cloud. REclarity needs to use pictures that are stored on your phone. You can always move them after.
The close
REclarity is a simple app for mixing audio over a slideshow of selected images on your iPhone.
Choose the images — three for free accounts or 12 after you pay the one-time $2.99 lifetime upgrade fee — and tap the record button when you're ready to talk.
REclarity has no complicated audio mixer tools to learn, nor do you need to know anything about video editing. It's as simple as explaining what's on each photo.
REclarity has a selection of graphics that can accentuate a particular place or object in a picture. You can also pinch-zoom in and out as you record.
Homebuyers don't want to be reminded of when Aunt Mildred shared her Amish Plantation Tour photos at the family reunion, so REclarity limits presentations to two minutes.
Upon completion, presentations can be texted, emailed, shared to Facebook, or uploaded directly to your YouTube or Vimeo accounts.
I advise REclarity users to pump these into your video channels.
It's just so easy to create compelling content about your new listing's neighborhood, community highlights, local retail draws or whatever else provokes buyers to contact you.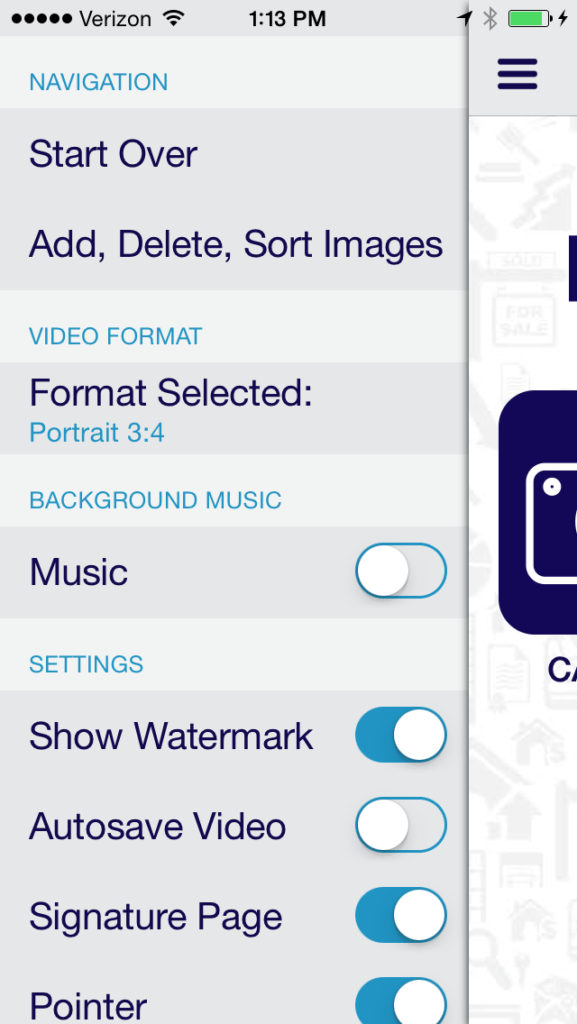 I suggest paying the $2.99 upgrade fee, which also lets you suppress the REclarity watermark on your presentation.
While $2.99 is a very nominal fee, it's pretty clear REclarity embeds its watermark on nonpayers' accounts for no other reason than to get you to upgrade. It's almost too deliberate.
Still, it's such a small number and the content potential here is well worth it.
REclarity won't replace your video content library. After all, it's actually audio over a still picture slideshow, not true video.
Nevertheless, it's much better content than standard photos or an email burdened with typed descriptions of attachments. REclarity will also build you a branded contact page for the end of your presentations.
Thankfully, REclarity is not trying to become an enterprise marketing tool by adding complicated metrics or CRM integration. It's designed solely to be a very affordable and easy way to enrich your mobile marketing.
REclarity is working on its Android app, while iPhone users will find it in the app store.
Do you use REclarity — and what do you think? Leave a comment and let us know!
Do you have a product for our tech expert to review? Email Craig Rowe.