Freddie Mac's Multi-Indicator Market Index (MiMi):
The national MiMi shows an improvement of 1.3 percent from May to June and a three-month improvement of approximately 2.3 percent.
Year over year, the national MiMi value has improved by 5.4 percent.
It is still off from its high of 121.7 at the current index of 80.3.
The top markets for real estate agents, according to SmartAsset:
Smaller markets account for the majority of top markets for real estate agents
One of the last recovery markets, Las Vegas appears to be on the rebound.
Only five primary markets — Denver, Las Vegas, Nashville, Sacramento and Charlotte — were in the top 20.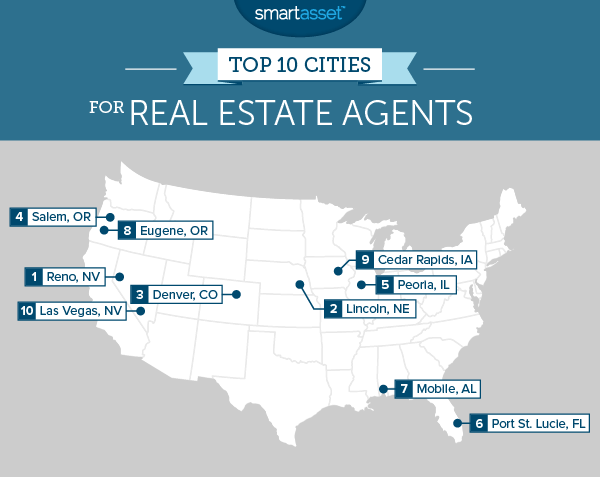 Trulia's fastest-moving markets report:
Competition in hot markets may be slowing down, according to a recent Trulia research report.
Nationally, 63 percent of homes listed for sale on June 17 were still on the market on Aug. 17, which is up a bit from 61 percent for the same period last year.
California continues to reign as the state with the fastest-moving markets.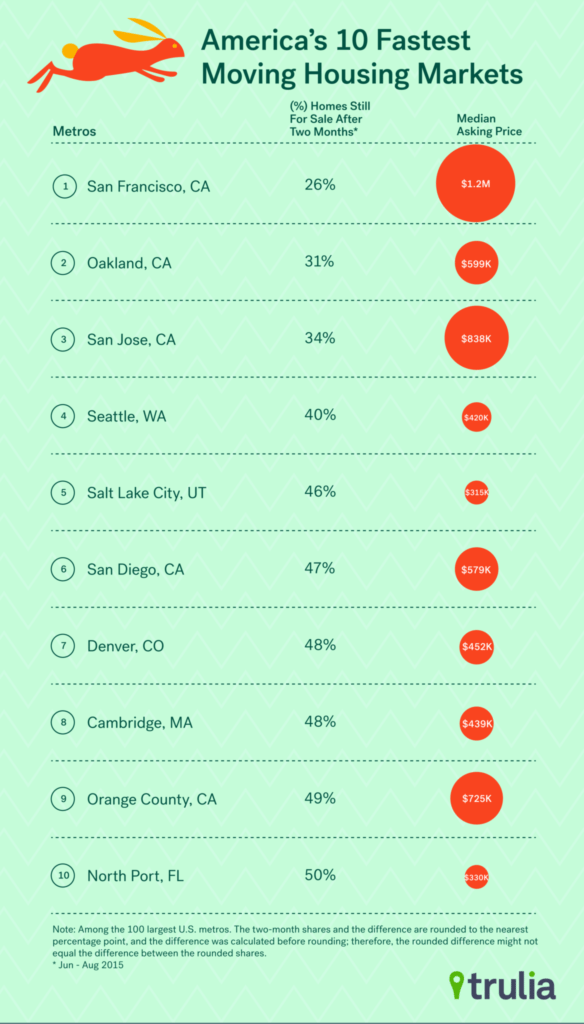 We'll add more market news briefs throughout the day. Check back to read the latest.
Yesterday's market news:
S&P/Case-Shiller U.S. National Home Price Index:
The index climbed 4.5 percent year over year in June 2015.
Denver (10.2 percent), San Francisco (9.5 percent) and Dallas (8.2 percent) reported the highest year-over-year gains.
The national index jumped 1 percent month over month in June 2015.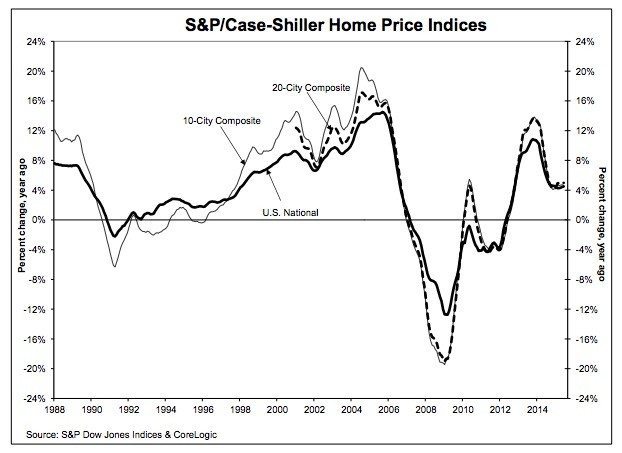 WalletHub's healthiest housing markets:
Austin, Texas, is the healthiest large housing market in the U.S., followed by Seattle, Washington, and Denver, Colorado.
Cleveland, Ohio, is the least-healthy large housing market, followed by Detroit, Michigan, and Milwaukee, Wisconsin.
Berkeley, Sunnyvale and San Mateo, California, were the markets with the lowest percentage of homes in negative equity.
Federal Housing Finance Agency's House Price Index:
U.S. house prices rose 1.2 percent in the second quarter of 2015.
This signifies the 16th consecutive quarterly price rise.
The seasonally adjusted monthly index for June was up 0.2 percent from May, and house prices rose 5.4 percent year over year.
Zillow's July real estate market report:
Home values rose 3 percent year over year in July, down from 3.4 percent year-over-year growth in June.
Denver, Dallas, San Jose and San Francisco are still experiencing double-digit home value increases.
Rent continues to rise, up 4.2 percent year over year from July 2014.
Send market reports to press@inman.com.