MBA's Weekly Mortgage Applications Survey for the week ending Sept. 4, 2015:
Mortgage applications decreased 6.2 percent from one week earlier.
Refinance activity decreased to 56.9 percent of total applications from 58.7 percent one week earlier.
The average interest rate for 30-year fixed-rate mortgages increased to 4.1 percent from 4.08 percent one week earlier.
NAR's New Home Construction/Job Growth research:
Although some analysts have noted that job market growth is fueling a strong housing market and low foreclosure rates, NAR is concerned that it is also contributing to declines in new home construction.
The association released a study today that shows the volume of new home construction is underperforming in 146 metropolitan areas that have seen big employment gains.
Housing shortages and unhealthy price growth exist in many key real estate markets — and low inventory has already been a persistent problem in recent years, NAR said.
We'll add more market news briefs throughout the day. Check back to read the latest.
Yesterday's market news:
CoreLogic's July 2015 National Foreclosure Report:
Foreclosure inventory declined by 27.9 percent year over year in July.
Completed foreclosures declined by 24.4 percent year over year in July.
The number of foreclosures nationwide decreased year over year from 50,000 in July 2014 to 38,000 in July 2015.

Black Knight Financial's July 2015 Mortgage Monitor Report:
Total home equity in the U.S. increased by almost $1 trillion to its highest level since 2007.
Total net equity is $7.6 trillion, almost 2.5 times more than it was at the end of 2011.
The average American homeowner with a mortgage has about $19,000 more equity in the home than a year ago.

Quicken's national July Home Price Perception Index:
In July 2015, appraiser opinions of home values were 2.33 percent lower than homeowner estimates.
This is nearly double the gap between homeowner estimates and appraiser opinions that Quicken noted in May 2015.
National housing values dropped by 0.27 percent.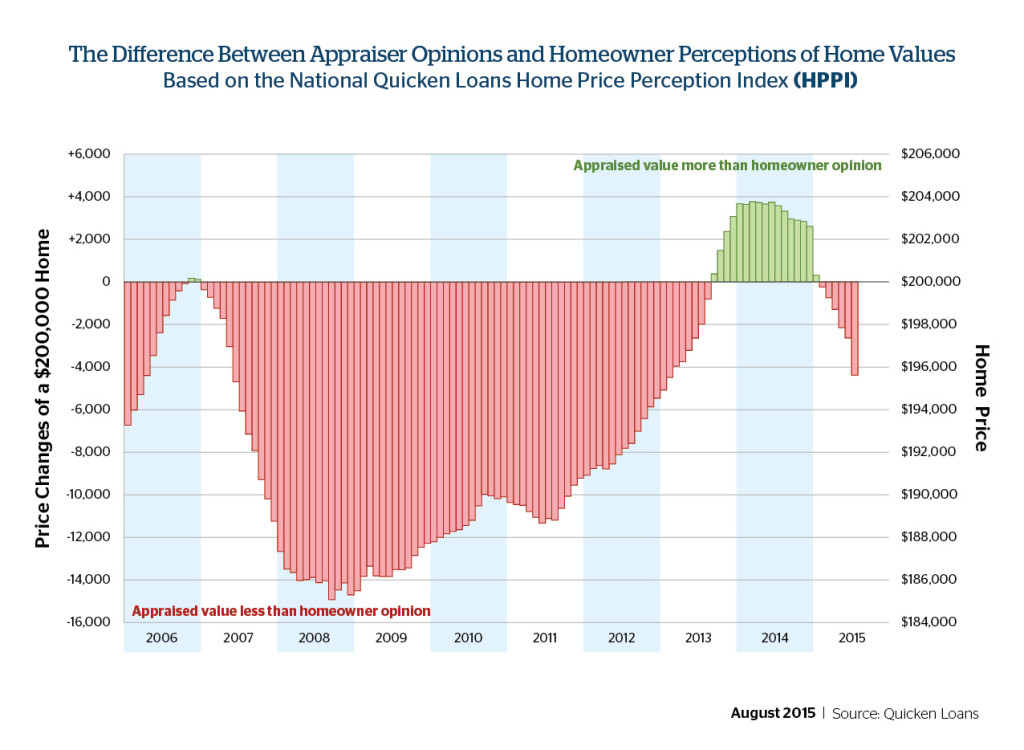 Send market reports to press@inman.com.