Why'd you decide to start your company?
I lost everything in 2005-2006 in the aftermath of a natural disaster. Over an 18-month period, I went from owning more than 4,000 apartment units across the United States and a net worth of tens of millions to financially flatlining 18 months later. I lost everything and emerged $26 million in debt.
The experience was shattering. I created American Homeowner Preservation to help families who are experiencing the same devastation.
Describe a time when you felt particularly insecure about the future of your company. How did you bounce back?
My past haunts me. I am a high school dropout with millions of dollars in judgments against me. Google searches turn up stories of my arrest, public officials announcing criminal investigations against me and even plans to file felony charges. This was all baseless and simply political theater to gain leverage against me.
Nevertheless, investors and service providers would often run background checks and I would have to write explanation letters. Sometimes third parties could see through my past challenges and other times not. In the end, I wrote a book, "Burn Zones," chronicling my rise and fall. The next time someone asks for an explanation letter, they'll get a copy of "Burn Zones" instead.
What's your favorite activity outside of work and why?
Running, especially alone on trails, which often calms my mind after the challenges of the business day.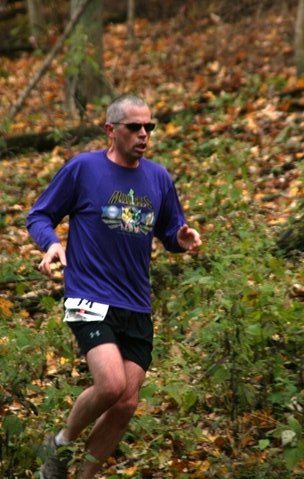 Are you the first entrepreneur in your family?
No — my father ran an interior design firm.
What would you describe as your company's biggest victory since you joined it?
We have helped hundreds of families stay in their homes with sustainable solutions.
Operationally, our biggest win was making a deal with Security National Servicing, a national servicer, to open a branch in our office. This has dramatically improved borrower outreach.
What's been the biggest obstacle your business has encountered, and how have you dealt with it?
We need more capital. We currently are supported by retaining investors. However, we have been focused on attracting institutional capital since the end of 2014.
At this point, we are in due diligence with four institutional capital providers and expect to consummate a deal or two in the next month or two. The obstacles to attracting institutional capital have been my pockmarked history ("Burn Zones" addresses this), insufficient depth in management (we have hired ex-Wells Fargo and ex-Lehman Brothers executives to join AHP's team), lack of institutional quality financial data and analytics (we were wholly unprepared for the data requirements of institutional investors, but have hired the right people and am building the necessary systems that this weakness will soon be a strength).
What puzzles you most about the industry?
Despite technology's improvements, there are still staggering inefficiencies in real estate, and the financing thereof, particularly in distressed situations.
What is the most important lesson you've learned about building a business?
Patience, focus, determination, optimism and hard work are the ingredients to any successful endeavor. I am good at the latter four, and am getting better at the first as I age.
What's the most overrated real estate technology?
Any communication technology that tries to replace telephone interaction. I have to remind my employees weekly that the most efficient means of communication is the telephone, particularly in any type of negotiation.
What motivates you more: power or money?
Money, as it's a better means to keep score and fuels new deals.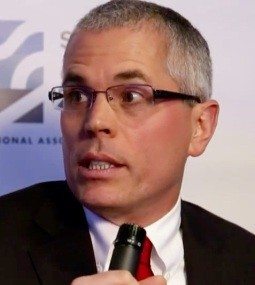 What is your biggest professional fear?
Losing everything again. I did it once at age 40, and I was young enough to rebuild a second time. However, I now temper my risk-taking, which has slowed my rebuilding. I don't know if I could rebuild a third time
What is your biggest personal fear?
Losing everything again. When everything went bad, personal relationships were strained, and I started grinding my teeth and recently had to have gum grafts to repair some of the damage I inflicted on myself as a result of my failure. The mental and physical damage still lingers.
Whom do you respect most in the industry?
I admire anyone who has built themselves up from nothing, and especially others who have had to overcome adversity to achieve what they seek.
Describe what you do in one sentence: American Homeowner Preservation purchases nonperforming mortgages from banks at big discounts, then shares the discounts with families to help keep them in their homes.
Age: 49
Degree, school: None (dropped out in 11th grade)
Location: Chicago
Social media: LinkedIn, Twitter, Facebook
Are you a real estate leader who'd like to participate in our profile series? Email amber@inman.com.