We'll add more market news briefs throughout the day. Check back to read the latest.
RealtyTrac's August 2015 U.S. Home Sales Report:
Sales of single-family homes and condominiums in August hit an eight-year high nationally, and some cities are on pace to see their best sales numbers in a decade.
Out of 204 metro areas surveyed, 58 are on track to reach nine-year highs in home sales this year, and another 22 cities are poised to reach 10-year highs.
All-cash sales accounted for 24.5 percent of all single family home and condo sales in August, up from a seven-year low of 23.6 percent in July, but still down from 26.7 percent of all sales in August 2014.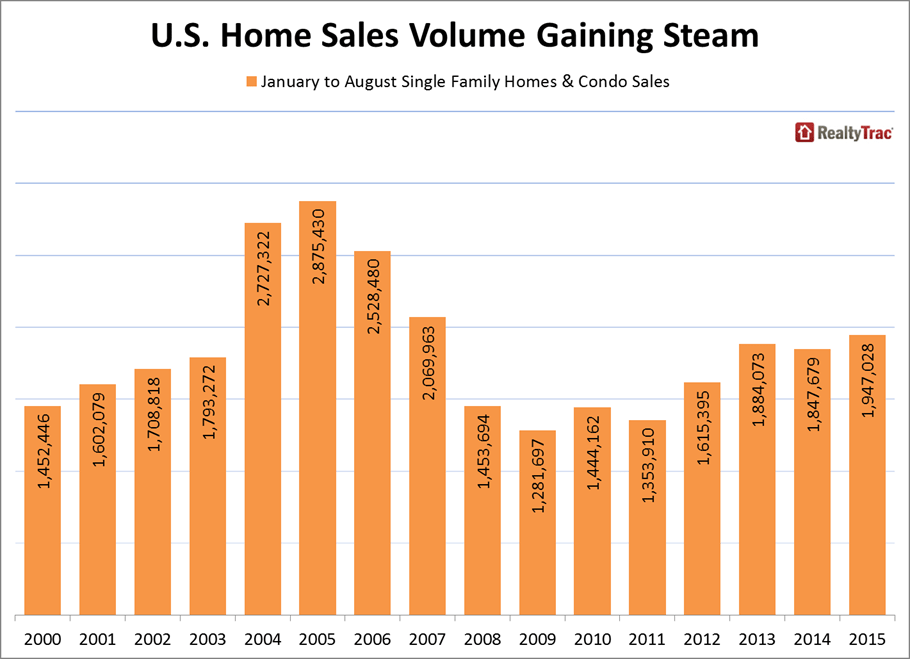 ProTeck's Home Value Forecast:
San Francisco buyers have averaged 20+ percent down over the last 14 years (loan-to-value ratios 67 percent to 82 percent), while Detroit has averaged loan-to-value ratios between 86 percent and 101 percent.
Scottsdale, Arizona, average home prices are 20 percent below all-time highs.
At the height of the housing crisis in Apache Junction, Arizona, homes lost more than half their value.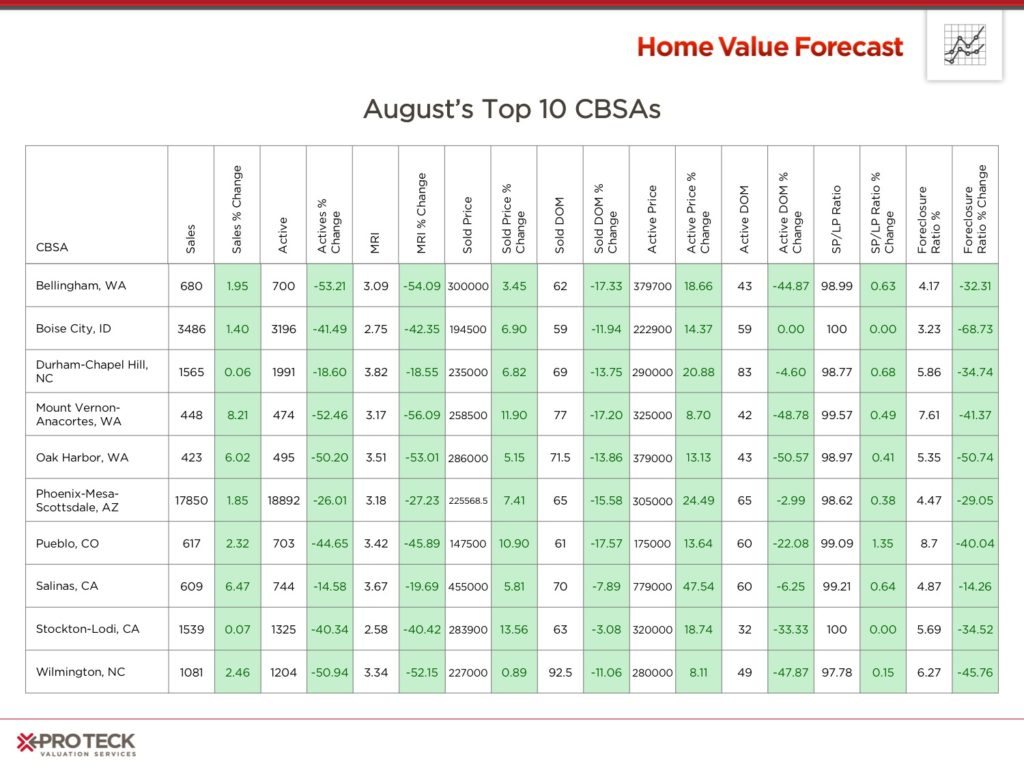 The U.S. Census Bureau and Department of Housing and Urban Development's August residential sales report:
New single-family homes in August were sold at a seasonally adjusted annual rate of 552,000.
This is 5.7 percent above the revised July rate and 21.6 percent above the August 2014 estimate.
The median sales price for new homes in August 2015 was $292,700, and the average sales price was $353,400.
Weekly mortgage rates:
Powered by MortgageCalculator.org
Mortgage Bankers Association Weekly Applications Survey:
Mortgage applications increased 13.9 percent from one week earlier during the week ending Sept. 18, 2015.
The refinance share of mortgage activity increased to 58.4 percent of total applications from 56.2 percent the week prior.
The FHA share of total applications decreased to 12.9 percent from 14.2 percent the previous week.
Freddie Mac's Multi-Indicator Market Index (MiMi):
The national MiMi is 81, an improvement of 0.93 percent from June 2015 to July 2015.
Twenty-nine of the 50 states, plus Washington, D.C., have MiMi values in a stable range.
Forty-six of the 100 metro areas measured have MiMi values in a stable range.