According to a survey from The Knot, the average American wedding in 2014 cost $31,213. For many, this price tag is unrealistic, and low down payments are making investing in a home purchase more appealing.
As we enter fall wedding season, those investing in a large celebration might not have the savings available to purchase a home in the spring. An emerging trend is dialing down spending on the ceremony so that funds are available for practical lifestyle needs. What's the ultimate challenge? Having it all.
Millennials are getting creative with budget-friendly wedding planning. Many brides are happy with a ring from the thrift shop, a boho Etsy dress and gourmet donuts. What's the challenge? Many want the custom wedding and the new nest.
The question is: Are agents prepared to deliver this tall order? That's right: If your clients are planning nuptials, you might be pulled into the process as well. Income changes, names change and budgets can all come into play during the home-purchase process.

2D, 3D, Panoramic, oh my! What's the difference, really?
Understand the real meaning of each kind of real estate marketing media with this quick glossary
READ MORE
RealtyTrac aggregated this recent data to reflect the long term investment of a down payment versus a dream wedding, and the data is refreshing.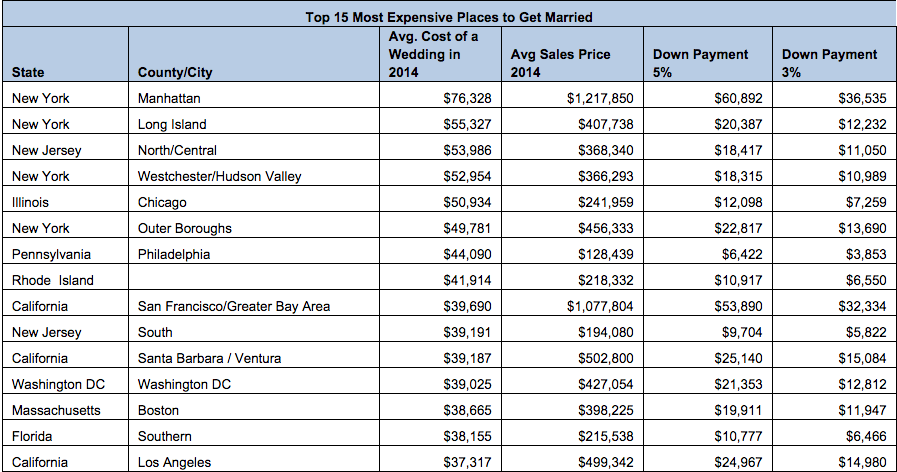 "With wedding season upon us and the cost of weddings skyrocketing we wanted to look at whether the cost of the wedding could be used for a more long-term investment like buying a home," said RealtyTrac spokeswoman Ginny Walker.
"What we found is that in most areas the costs are not insurmountable, especially when you put them in context with the cost of a wedding. Buying a home over the long-term should be a good investment, so it's worth considering using some savings for a down payment rather than spending it all on a wedding. Or if you're a parent paying for the wedding, maybe consider using some of that money to help your child buy a house and host a more moderately priced wedding," Walker said.
Walker compared the data behind the expense of a down payment on a home to see how it matched up to having a wedding in the same area. Looking at The Knot's survey on the "Most expensive places to get married," it's no surprise that down payments (3 percent, 5 percent and 10 percent) on average sales prices in those areas are a great way to scale if a wedding or a down payment is more affordable.
If you consider a 5 percent down payment, the San Francisco area is the only area in the country where it makes more sense to have a wedding rather than put a down payment on a house.
Working with a newly engaged or married couple?
Here are three quick tips to help millennials out in their search:
Remember that they might be feeling even more pressure if they are planning multiple major life events at once. Handle them with kid gloves.
Ask important questions about timelines. Is it important to close before or after the wedding? Are we getting started too soon with the search? Make sure to take extra care explaining how long closings take, and prepare them for delays.
Instead of a housewarming party (they might have already received many wedding gifts), ask them if there is anything else special that you could help them coordinate. Maybe a landscaping party or even a paint-and-pizza party. What an awesome way for you to help them ease into homeownership and tap into potential referrals.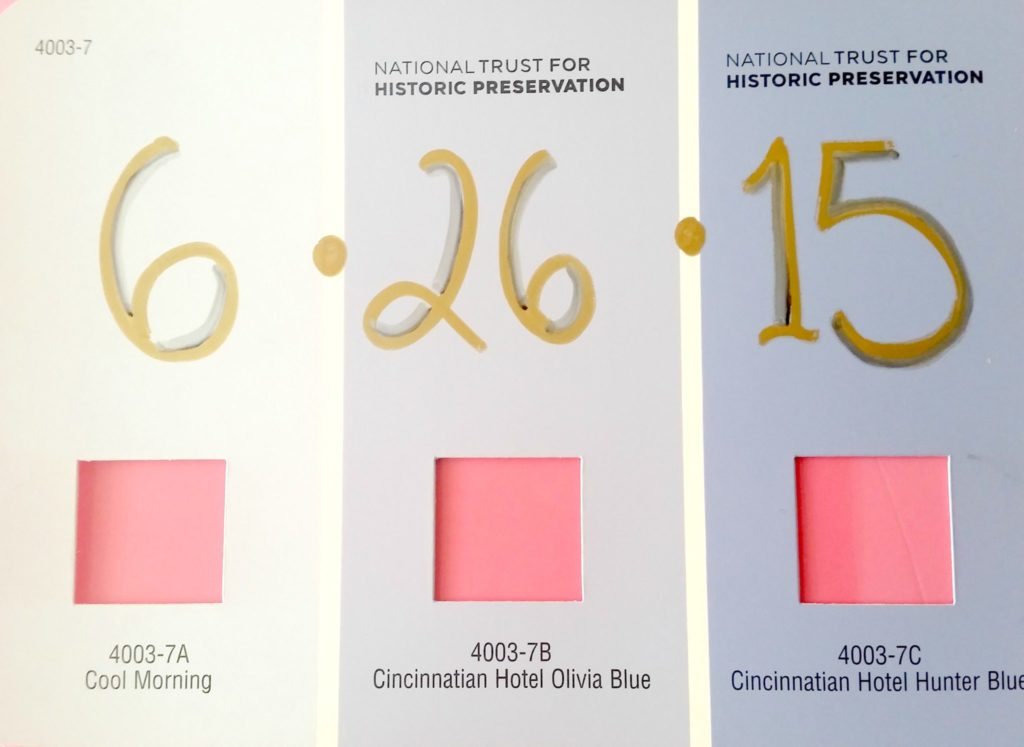 About RealtyTrac
RealtyTrac is a leading provider of comprehensive U.S. housing and property data, including nationwide parcel-level records for more than 130 million U.S. properties. Detailed data attributes include property characteristics, tax assessor data, sales and mortgage deed records, distressed data, including default, foreclosure and auctions status, and Automated Valuation Models (AVMs).  
What have your clients told you?  Are they planning smaller events and investing in a home? Or are you finding they are renting and going for the big bash?  Please share in the comments section below.
By day, Rachael Hite helps agents develop their business. By night, she's tweeting for listingdepot.com.