Inman is interviewing technology users. Here's Lynnsy Logue, founder of TheRealEstateLady.com, Lynnsy Logue Real Estate and CondoCanDo.
How do you feel technology is changing the real estate industry?
In very many ways, for the better. As a broker, my work day is far more pleasant than driving all day, and yet I miss some of the driving because seeing and hearing and touching and exchanging words and looks and ideas were all good.
Now it is quiet and there is data. And opinions, and everyone has one, and then we get those emails all day every day — and pretty soon it is not fun or exciting or even new.
Are these changes making the industry better or worse?
Both.
Why?
The information, the data is helpful. The firehose delivery is tough, at least for me.
What model phone do you have and why?
iPhone 5 because I am a fan of Apple. My first computer was an Apple in the late 1970s.
What are your top three apps on your phone?
Map, Stock Market, Scanner ( I recently put QR codes on my car).
How do you split your digital time: how much mobile, how much desktop?
More desktop for me. When mobile, I am mobile. I can focus on one thing at a time, so not while on the road or even stopping. I get off on a tangent too easily.
Describe your job. What do you do every day? How does technology support (or not support) your daily job description?
I do check the news to see where we are, I check the mail because of different time zones, I play back work I did the night before on digital pieces, and then it is breakfast time for me and the dog.
I plan my schedule every night for the next day, so I check in and review it. To stay up with the technology, I am in class frequently and also take extra continuing education classes. Because I live more between the city and the country, I go in for meetings or looking at property, seeing clients during the morning or afternoon. I always create a chunk of the day at my desk.
I came early to computers and like learning as much as I can because they are integral to the kind of work I like to do. When I am on a hunt for a home or a condo for a family, I am on a hunt until I whittle it down to the best candidates and then I hit the road. I like to get a sense of property after I see all the data.
Because of the sites and blog and podcast, I have a vision of how I want them to work together, bounce off each other, and a big part of that is photography. When I go into town for a meeting, I am likely to stop on the way in or out to take pictures of a condo, a construction site or a stunning street scene. I am visual
Do you consider yourself an early adopter of technology? Or do you wait to see what's working for other people?
I operate intuitively and I like to try things. I try to refrain from over-gadgetizing. I can find myself with many headsets or mics or something else that extends my digital reach or enhances it, like software, or pads and pods …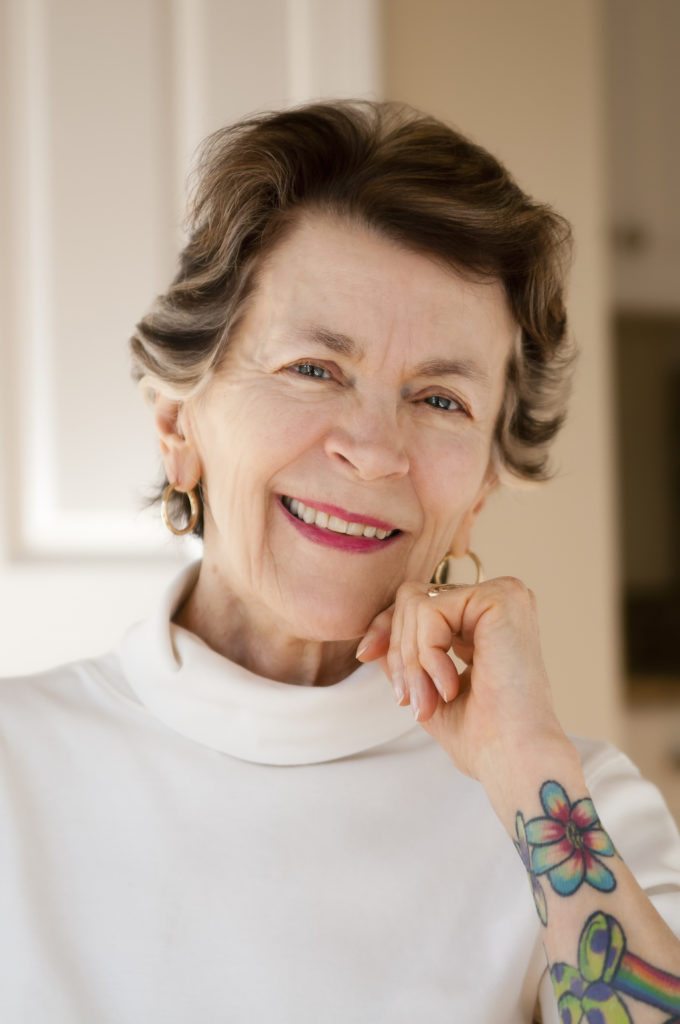 What's the biggest technology-related challenge you face today? How do you solve it?
Discipline or what I gather in my head and heart. There is so much it could be overwhelming. Everyone seems to have a claim on real estate, the how-tos and how-not-tos,
the ups and downs. And it is hard to judge.
I would rather hold judgement because I am a simple seer. My Achilles heel is I love Charlotte. I love Charlotte before I even knew there was a Charlotte. I know the streets and the people who are here and were here and are coming. I feel them. I want them to know it the way I did. To love it the way I do.
Lynnsy Logue: "I know the streets and the people who are here and were here and are coming."
What do you think is the biggest overall challenge facing the real estate industry? Will technology be able to address it?
The biggest challenge will be to let it be good for the people, to benefit the people, to protect the people, to be honest.
Technology might be able to … but then there is the creative spirit, and maybe numbers alone are simply not enough, maybe big data has a false interpretive layer that spins out of center every once in a while because that is the program. Serendipity could be the program.
What email system(s) do you use?
Hotmail and Yahoo and Gmail.
Which one is your favorite and why?
Hotmail because that is what I started with, it is familiar. But my real favorite is the one that works all the time. So Yahoo or Gmail.
Do you use a calendar app?
No.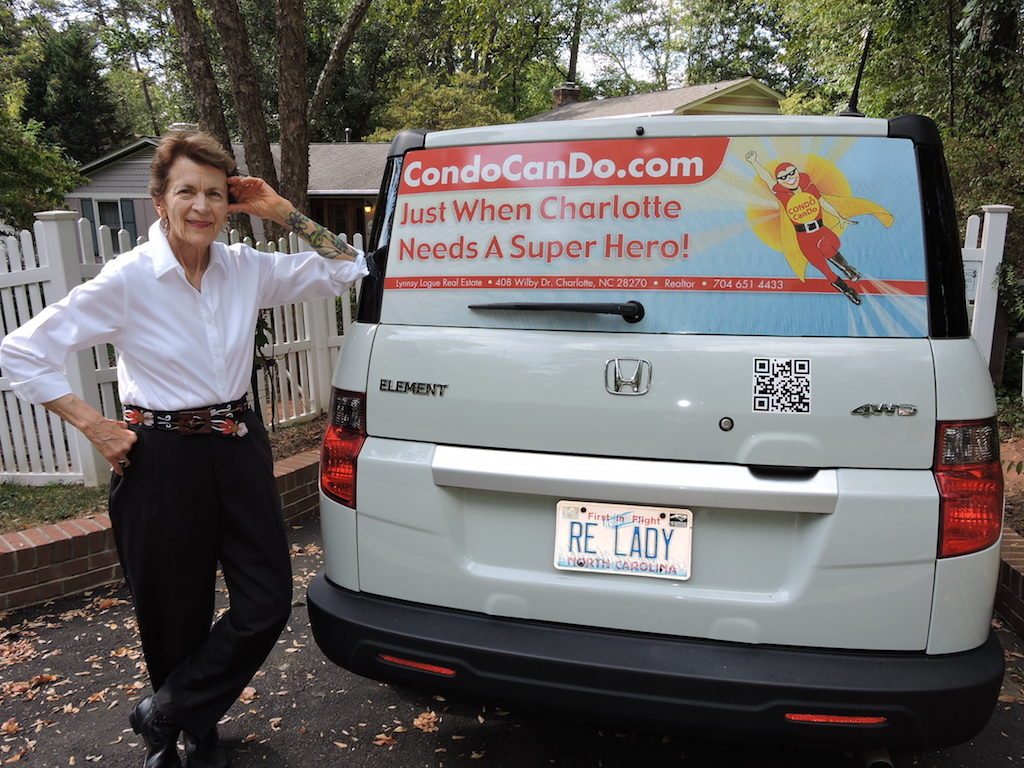 Do you use digital documents, which one? Why?
ZipForms? I love them. They are always current and available. They save time by the buckets. And I do like Docusign, it saves time.
Although I do like sitting with the folks and going over every detail of an offer. We can do that on the phone, but I think we miss something, or can.
Do you own a camera?
Several: Nikon p600, Coolpix L12, soon a Cool Pix S32.
What kind? What do you like about it?
My p600 is red!!!! Great sensible wide angle, reasonable telephoto, have to be careful with real estate pics though. Quick, like the weight, the sound.
What kind of laptop or tablet (or both) do you own?
Lenovo, Lenovo.
Do you have a Nest thermostat in your home?
No
Do you play games on any of your devices?
No.
Which websites do you visit every day?
New sites, MLS, Yahoo Financial.
Why?
I want to know about both the world at large, the world around me, and the real estate world … I do like Inman, no kidding. I read many of their reports. They seem sensible and reasonable. Good.
Which social media app do you use the most on your phone?
Nada.
Your tablet?
Nada.
Your computer?
Nada.
What's on your technology wish list — for yourself or for work?
Video, maybe. A very light laptop to do blogs on the run or even podcasts, interviews on site.
Where do you get most of your leads?
Referrals.
Portals or other sources?
Not so much.
What is your favorite technology, one you actually get joy out of using?
Cameras, anything visual.
What is your favorite "unplugged" activity?
Playing with my dog in the garden.
Are you a technology user who'd like to participate in our profile series? Email amber@inman.com.