We'll add more market news briefs throughout the day. Check back to read the latest.
Mortgage Bankers Association's weekly applications survey:
The Market Composite Index, which measures mortgage loan application volume, increased 25.5 percent week-over-week on a seasonally adjusted basis. (It increased 26 percent on an unadjusted basis.)
The Refinance Index increased 24 percent week-over-week.
The seasonally adjusted Purchase Index increased 27 percent week-over-week.
Fannie Mae's Home Purchase Sentiment Index:
The index increased to 3 points to 83.8 in September.
The share of respondents who said it is a good time to buy a house increased 1 percentage point to 64 percent.
The share of respondents who say it is a good time to sell increased 5 percentage points to 52 percent.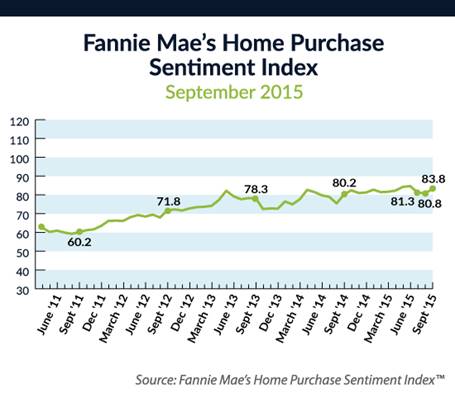 Weekly mortgage rates:
Powered by MortgageCalculator.org
The Mortgage Credit Availability Index (MCAI) for September 2015:
Mortgage credit availability increased in September.
The MCAI increased 0.3 percent month-over-month to 126.5. (It was benchmarked to 100 in March 2012.)
The Conventional MCAI was up 1.1 percent month-over-month, followed by the Conforming MCAI (up 0.8 percent).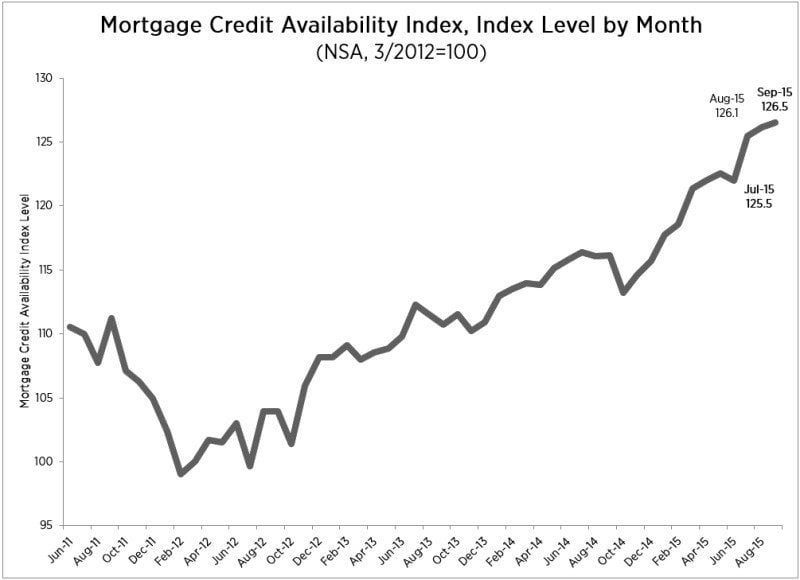 CoreLogic's August 2015 Home Price Index:
Home prices increased 1.2 percent month-over-month in August 2015.
They increased 6.9 percent year-over-year.
CoreLogic's forecast projects a 4.3 percent increase year-over-year in August 2016.

Send market reports to press@inman.com.