According to the latest report from the Federal Housing Finance Agency (FHFA), home prices were up 0.5 percent month-over-month in January 2016 on a seasonally adjusted basis, rising to 6.0 percent year-over-year.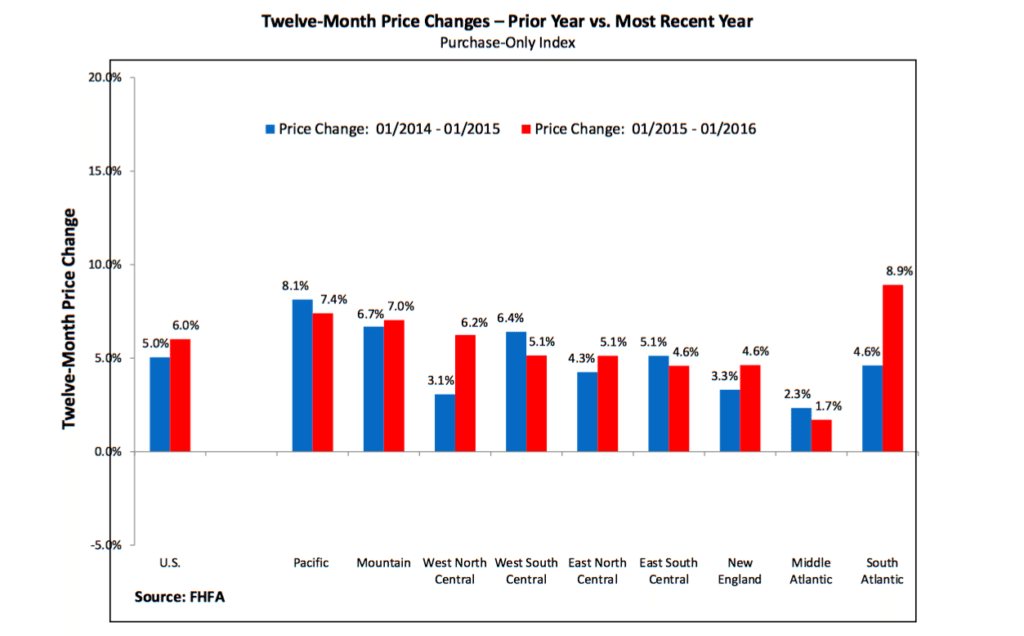 The South Atlantic Census division, which includes Delaware, Maryland, District of Columbia, Virginia, West Virginia, North Carolina, Georgia and Florida, saw the biggest home price gains with a 1.7 percent increase month-over-month and an 8.9 percent increase year-over-year.
The Middle Atlantic Census division, which includes New York, New Jersey and Pennsylvania, was the only division to have a dip in month-over-month home price gains. Homes in those states experienced a 1.0 decrease in month-over-month prices, and only saw a 1.7 percent increase in year-over-year prices.
In addition to reporting January's House Price Index (HPI), the FHFA cited a change to its December 2015 HPI report. It originally reported a 0.4 percent month-over-month increase, which was later revised to 0.5 percent.
The FHFA uses mortgages sold to or guaranteed by Fannie Mae and Freddie Mac to calculate the monthly HPI.

How to guarantee success in Q4 (as the market changes)
Tom Ferry gets three Rockstar agents to reveal their best tips for Q4 2018 – and beyond!
READ MORE