You have to push boundries with your business, even if the return on investment isn't great.
This is an example of what a good pitch can look like when you believe in your product.
What does five years' of very hard work and investing $1 million of my own cash to create my version of innovation for the real estate industry get me? The chance to sell Realogy on my stuff in 100 words or less.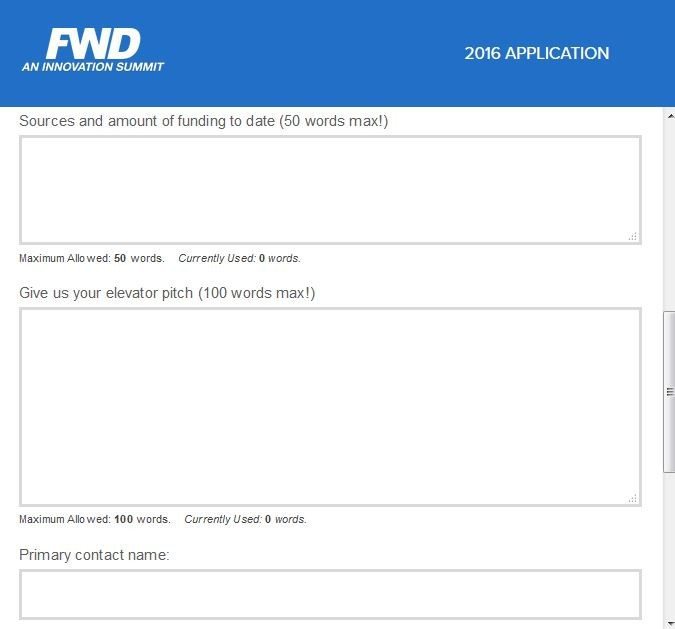 The reward for beating out every other company offering the real estate industry some form of innovation: $25,000 and a chance to sell my stuff to Realogy's associated agents.
A brilliant plan really: invest five years and $1 million and get $.025 of a million in return (there's a decimal point before that zero). I guess I'll have to make up for that bad ROI in volume.
My pitch
Do you want to see how I dazzled them? Here's my QValue AVM elevator pitch, maybe it will help you craft your own in the future:
One reason Zillow dominates every franchise site for leads: being first to offer an AVM.
One thing every broker needs: high-quality leads.
One reason brokers pony up 20 percent of their income to advertise on Zillow: no franchise offers them the volume of leads Zillow does.
But, Zillow's AVM is built on the wrong criteria (all physical criteria). And buyers fall in love with and most value homes offering them qualities allowing them to envision their future life.
The QValue AVM values homes using the same qualities buyers love and teaches sellers how those impact their home's value.
Zillow loses.
But wait, that's just the AVM. The home search tool for buyers is just as cool — so I tried sneaking in a second application. I didn't see any rules posted at their site against being ambitious.
Buyers search for homes, mostly on Zillow.
Zillow's home search sucks as bad as everyone else's: input a price and bedroom count, and we'll dump on you a long list of homes you mostly hate.
Brokers and owners are starving for profits and a unique home search.
With QValue's Find More Genius, a buyer simply points to a house they love — touches one button, and immediately sees every home very much like the one they love — based on the qualities allowing them to envision future life events at the home — the real reason they fall in love with a home.
Why innovation matters to me
Do I have a shot with Realogy? Maybe not, but my chances are better than yours because you didn't apply. You have to take chances when you believe in your product.
Additionally, I had to explain in "50 words or less" my sources of funding and give them my website links (they asked for one; I, of course, sneaked in two). Explaining my funding was easy: "a stupid person invests all he has to create something." OK, that isn't really what I said, but that is what happened.
I might be doomed from the start as honestly I'm not even sure if my applications went through. I hit submit, and the screen cleared the form, but I received neither a pop-up acknowledgement at their site nor an email confirmation for my efforts.
My application might have gone to the same place HomesForSale.com went. But if this whole franchise pitch thing does not work out, I guess that I'll rephrase my 100-word description a bit and see what Zillow thinks.
You can see the same presentations Realogy will see (that is, if they even want to) at QValue.net or play with them live at REalMARKABLE.com. Afterward, be sure to tell Realogy that my programmers burn through $25,000 about every two weeks and to show me mercy.
Creed Smith owns QValue, REalMARKABLE, and Demon Of Marketing.