According to Apartment List's April 2016 National Apartment List Rent Report, median rents across the country have taken a sharp rise, after brief decline at the beginning of the year.
In March, average rent costs rose 0.4 percent and have increased 2.7 percent year-over-year.
On average, renters should expect to spend $1,300 for a two-bedroom apartment and $1,100 for a one-bedroom.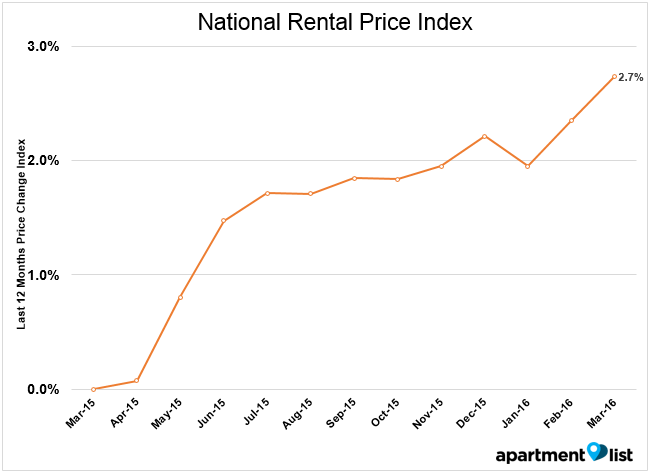 San Francisco, Washington D.C., and Seattle led the pack for the cities with the highest rents.

Use virtual real estate to connect with buyers just about anywhere
See how one agent helps his remote clients in a second home market
READ MORE
The average rent for a two-bedroom apartment in San Francisco is $4,780, which is 0.9 percent higher than last year's prices. Washingtonians (those in the District, anyway) pay an average of $2,990 for a two-bedroom and $2,180 for a one-bedroom apartment — a 1.6 percent jump from last year. Lastly, a two-bedroom apartment in Seattle will cost an average of $2,390, a 1 percent month-over-month and 5.4 percent year-over-year increase.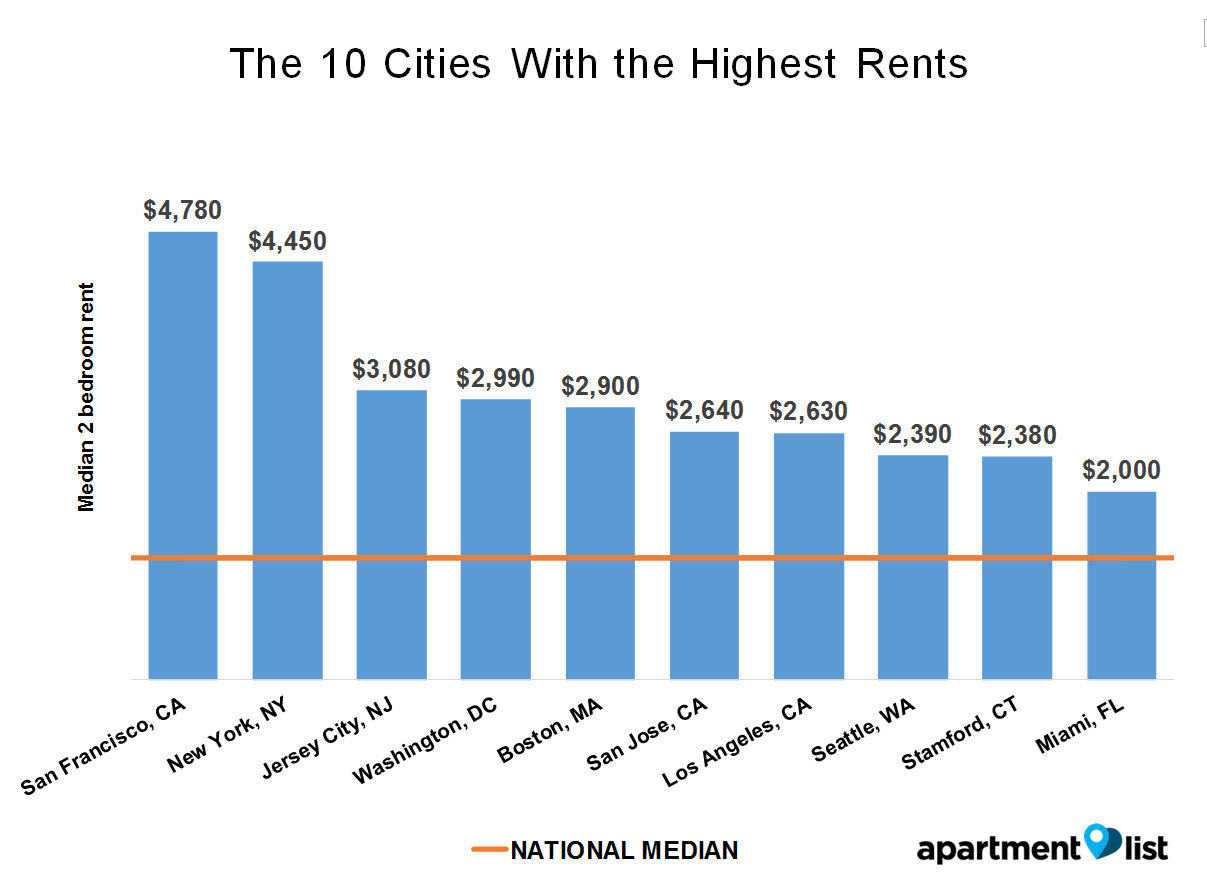 Orlando, Florida, Salt Lake City and Austin, Texas, have experienced the highest increases in rent, with 8.9 percent, 7.2 percent and 6.7 percent year-over-year increases.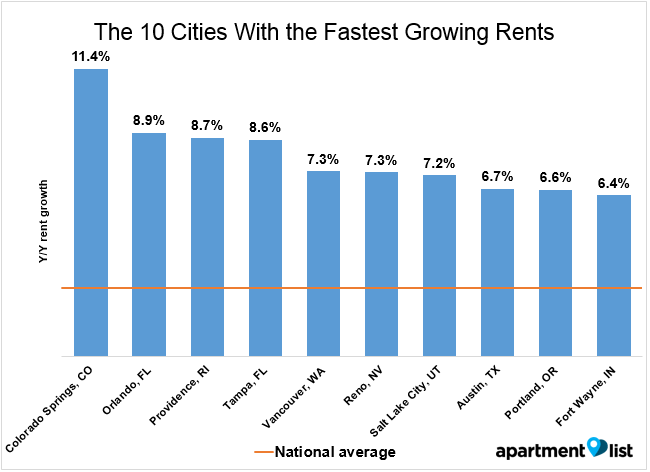 Read the full report here.