Check Inman every day for the daily version of this market roundup.
Mortgage rates:
Home equity rates:
Friday, April 15:
The FNC Residential Price Index for February 2016:
After January's price drop, February's prices were back up.
February home prices were up 0.1 percent from January.
Prices were up 5.7 percent year-over-year.
Re/Max April 2016 National Housing Report:
Home sales were up 33.4 percent month-over-month in March 2016.
March sales were up 3.6 percent year-over-year.
The median home price among median sales prices in March was $204,000.

Thursday, April 14:

Boost your brand, efficiency and productivity with one platform
Brokers, give your agents the strategic services and support to become productive powerhouses
READ MORE
First American Potential Home Sales for March 2016:
The seasonally adjusted annualized rate of potential existing-home sales is 5.8 million.
This represents a 90.9 percent increase from the market potential low point reached in December 2008.
This is down 615,000 (SAAR) or 9.7 percent from the pre-recession peak of market potential, which occurred in July 2005.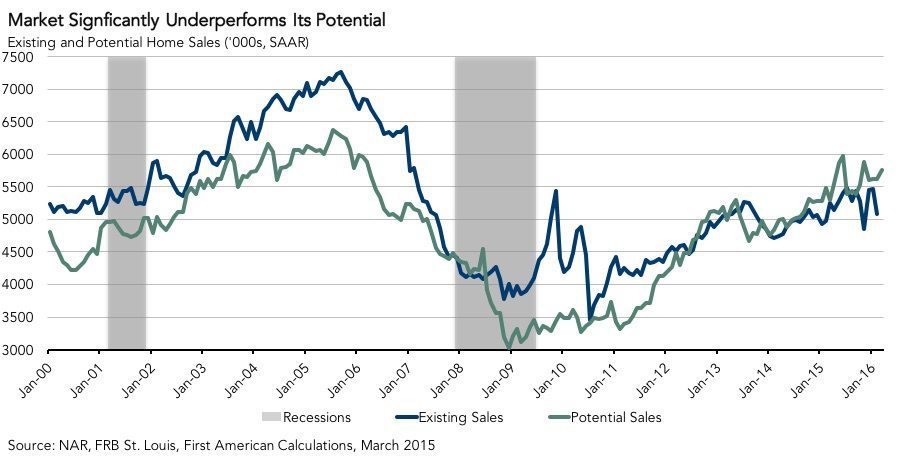 Freddie Mac's Primary Mortgage Market Survey:
Mortgage rates are at new lows in 2016.
30-year fixed-rate mortgages (FRMs) averaged 3.58 percent with an average 0.5 point for the week ending

April 14, 2016.

This is down from last week (3.59 percent) and last year (3.67 percent).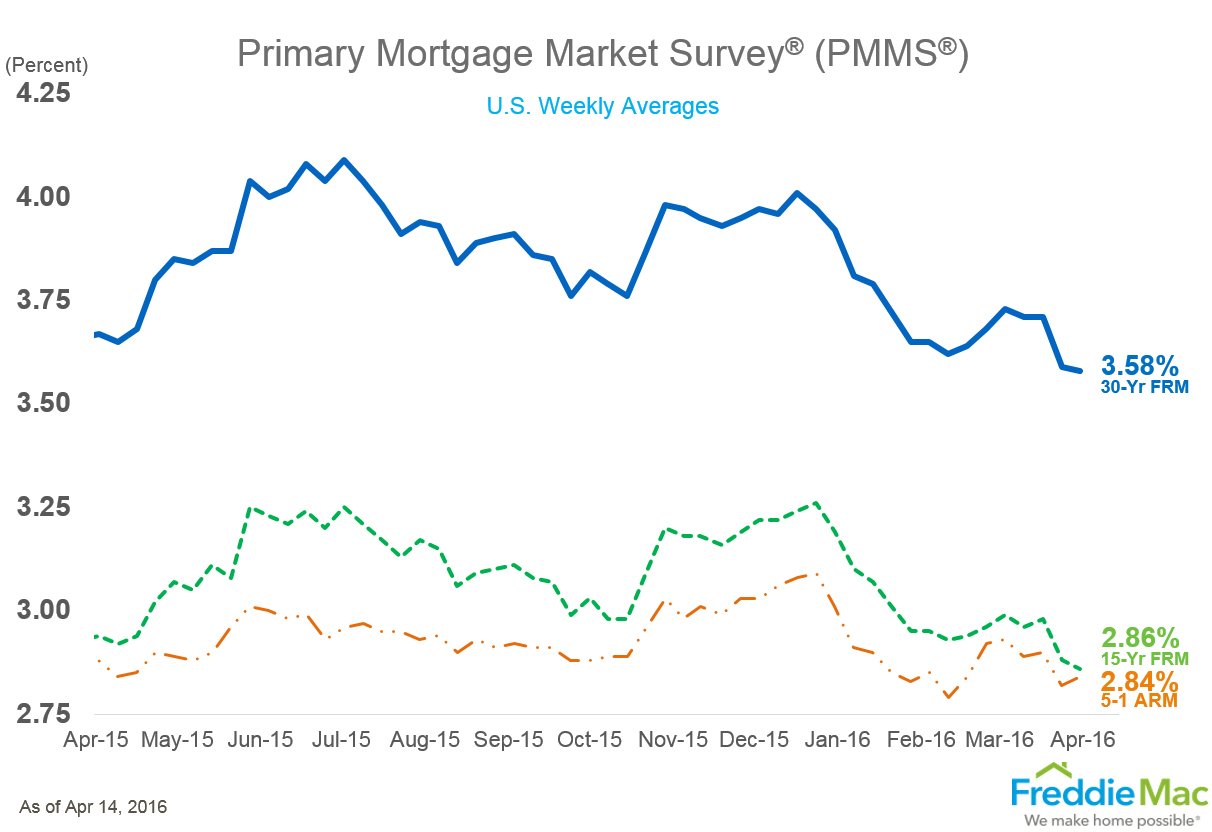 Mortgage Bankers Association's Builder Applications Survey:
Mortgage applications for new home purchases increased 17 percent month-over-month (unadjusted).
Conventional loans comprised 67.5 percent of loan applications.
MBA estimates new single-family home sales were running at a seasonally adjusted annual rate of 574,000 units in March 2016.
Wednesday, April 13:
Mortgage Bankers Association's Weekly Applications Survey:
The Market Composite Index increased 10 percent (seasonally adjusted) from one week earlier.
The refinance share of mortgage activity increased to 54.9 percent of total applications from 54.5 percent the previous week.
The adjustable-rate mortgage (ARM) share of activity increased to 5 percent of total applications.
Tuesday, April 12:
CoreLogic's March 2016 Foreclosure Report:
There were 34,000 completed foreclosures in February 2016.
This is down 10 percent year over year.
It's also a 2.6 percent decrease month-over-month.
Quicken Loans' Home Price Perception Index/Home Value Index for March 2016:
Appraised home values were 2.17 percent lower than homeowers' expectations.
Home values increased 0.29 percent month-over-month in March.
Home values were up 4.77 percent year-over-year.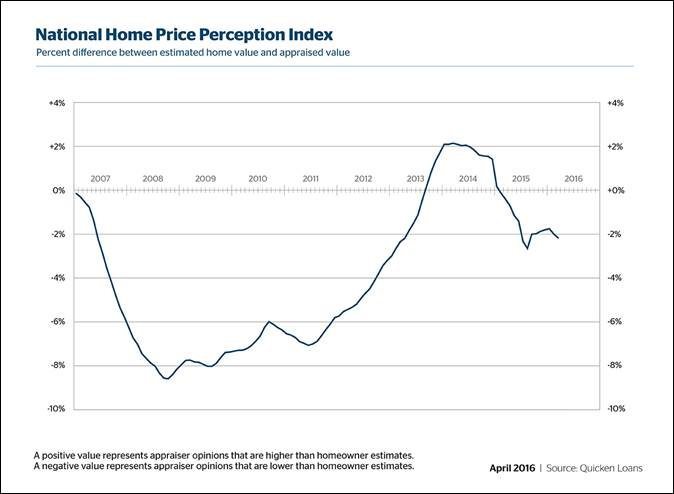 Email market news to press@inman.com.