We'll add more market news briefs throughout the day. Check back to read the latest.

Real Trends' March 2016 Housing Market Report:
Housing sales increased 5.1 percent year-over-year.
Housing prices rose an average of 1.0 percent from March 2015.
Housing unit sales for March 2016 increased 5.1 percent.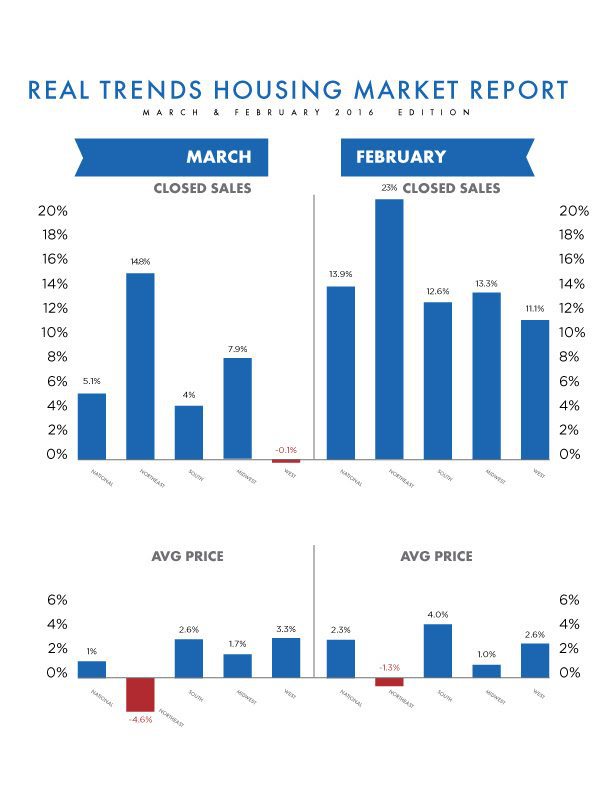 Mortgage rates:
Home equity rates:
Last week's most recent market news:
The FNC Residential Price Index for February 2016:
After January's price drop, February's prices were back up.
February home prices were up 0.1 percent from January.
Prices were up 5.7 percent year-over-year.
Re/Max April 2016 National Housing Report:

The top 3 trends homebuyers want this season
Sellers and their agents should consider these updates to stay competitive
READ MORE
Home sales were up 33.4 percent month-over-month in March 2016.
March sales were up 3.6 percent year-over-year.
The median home price among median sales prices in March was $204,000.

Email market reports to press@inman.com.