Zillow recently released its Q1 2016 Market Report, noting that inventory across the nation has dropped almost 6 percent annually, with over 10 percent decreases in both bottom and middle-tier homes. The real estate website estimates the national Zillow Home Value Index (ZHVI) at $186,200 in the first quarter of 2016.
Other significant findings from the report include:
There are 5.9 percent fewer homes for sale in the U.S. than a year ago.
There are 10.4 percent fewer entry-level homes for sale in the U.S. than a year ago.
Low supply is driving up home prices among entry-level homes, which are often sought after by first-time buyers.
National home values rose 4.8 percent to $186,200, according to the first quarter Real Estate Market Reports. Rents rose 2.6 percent to $1,389.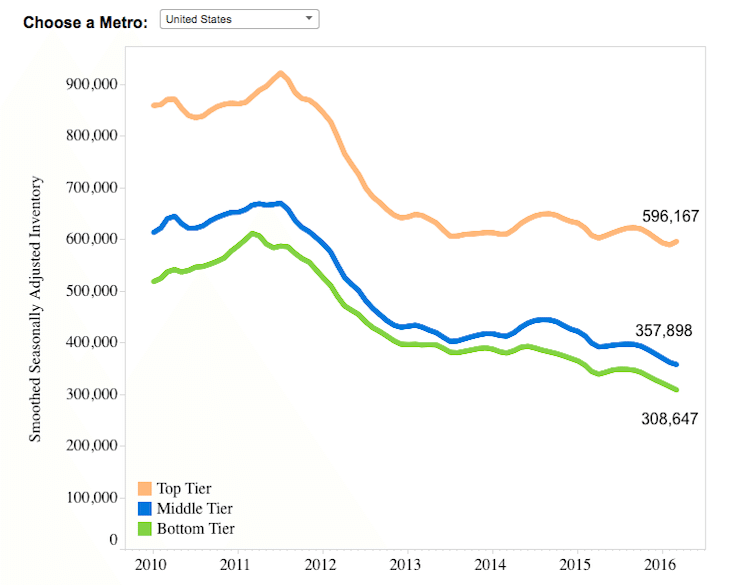 Despite national trends, inventory in the Miami/Fort Lauderdale metro area rose overall. Although bottom-tier inventory fell 3.6 percent, middle and top-tier inventory increased 7.8 and 15.4 percent, adding up to 40,561 listings in the area.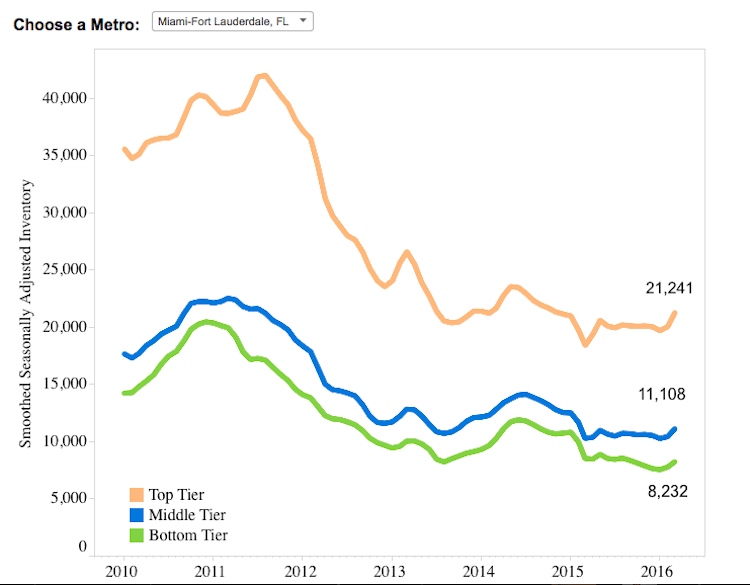 Home values in Miami and Fort Lauderdale increased across the board. The ZHVI of bottom, middle and top-tier homes in the metro area rose 11.7 percent, 10.5 and 6.3 percent, respectively, to reach an average of $230,600.