We'll add more market news briefs throughout the day. Check back to read the latest.
National Association of Realtors' Existing Home Sales for April 2016:
Total existing-home sales were up 1.7 percent month-over-month and 6.0 percent year-over-year.
The median existing-home price for all housing types in April was $232,500, up 6.3 percent from April 2015 ($218,700).
Total housing inventory at the end of April increased 9.2 percent to 2.14 million existing homes available for sale, down 3.6 percent year-over-year (2.22 million).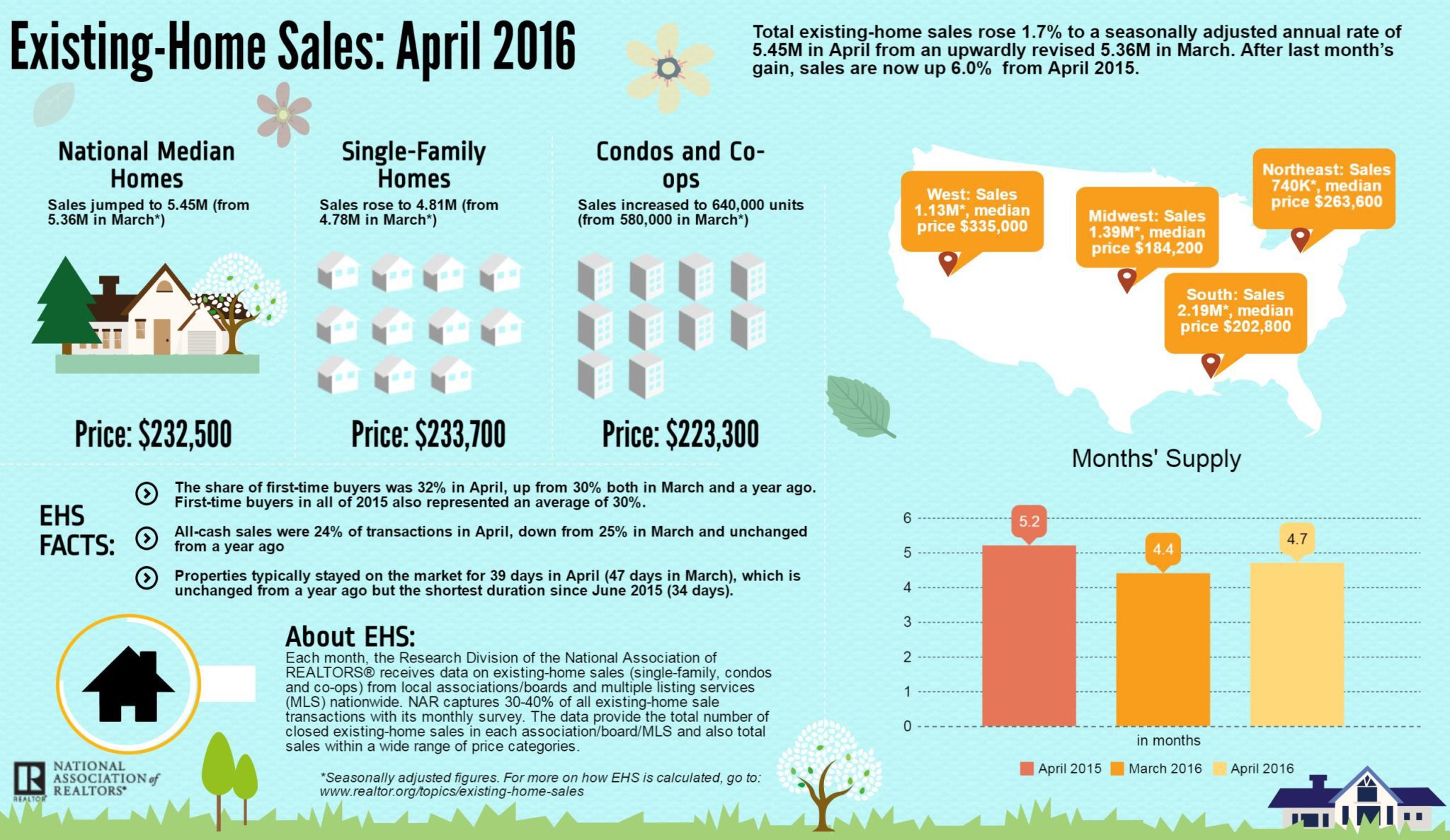 Mortgage rates:
Home equity rates:
Yesterday's most recent market news:
First American's Home Sales Model for April 2016:
The market for existing-home sales is underperforming its potential by 4.1 percent or an estimated 232,000 seasonally adjusted, annualized rate (SAAR) of sales.
In April, the market potential for existing-home sales grew by 2.2 percent compared to March, an increase of 122,000 (SAAR) sales, and grew by 1.5 percent year-over-year.
 This month, the seasonally adjusted, annualized rate of potential existing-home sales is 5.63 million.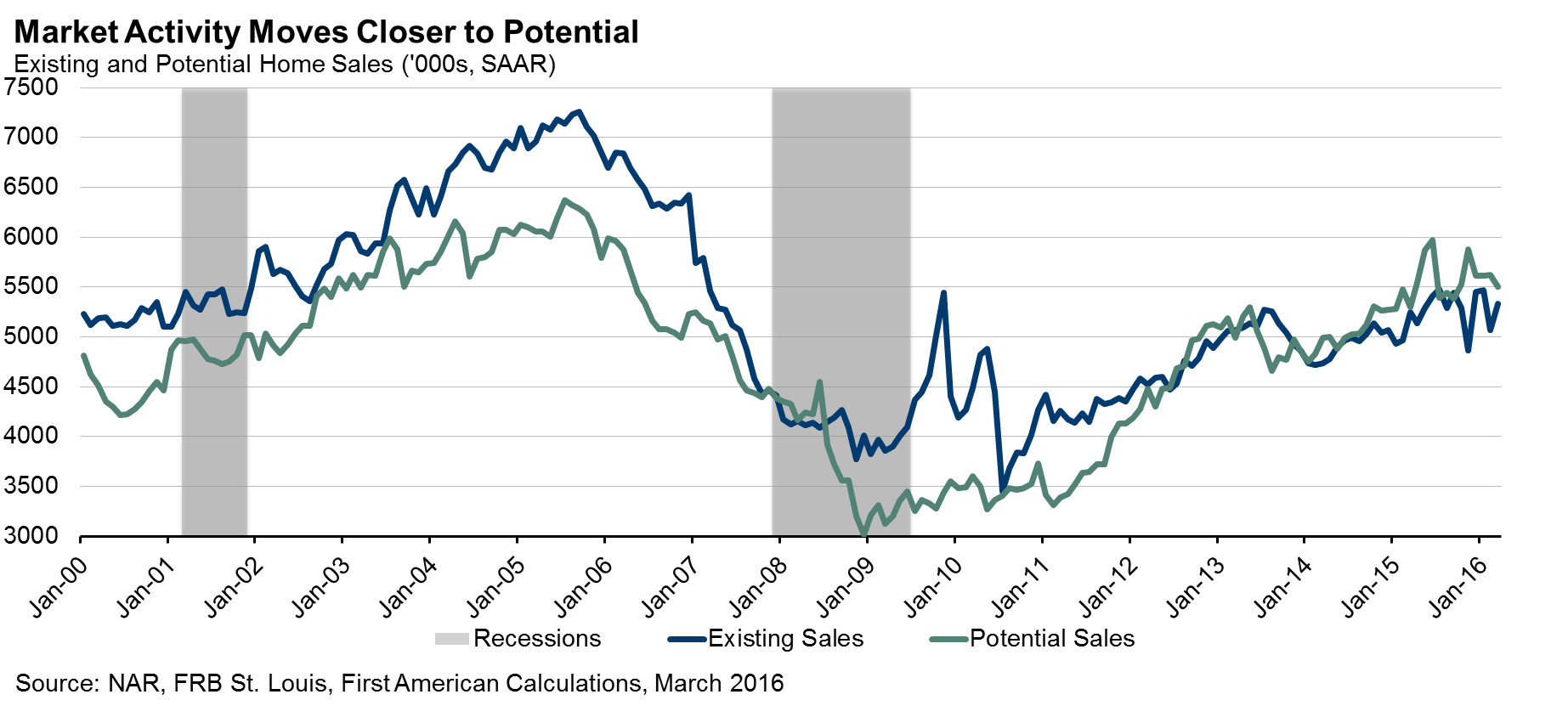 Boost your brand, efficiency and productivity with one platform
Brokers, give your agents the strategic services and support to become productive powerhouses
READ MORE
Mortgage Bankers Association's Weekly Applications Survey:
Mortgage applications were down 1.6 percent week-over-week.
The refinance share of mortgage activity increased to 54.7 percent of total applications from 52.8 percent the previous week.
The average contract interest rate for 30-year fixed-rate mortgages was 3.82 percent, unchanged from last week.
Email market reports to press@inman.com.