We'll add more market news briefs throughout the day. Check back to read the latest.
Campbell/Inside Mortgage Finance HousingPulse Tracking Survey:
First-time homebuyers accounted for 40.8 percent of home purchases in May.
This is the highest level seen in more than five years.
Real estate owned properties and short sales accounted for a combined 18.0 percent share of home sales in May, down from a 20.3 percent share in May 2015.
Black Knight's home price index for April 2016:
The U.S. home price index was at $260,000.
This is up 30.4 percent from the market's bottom and is 2.9 percent lower than the June 2006 market peak.
Washington led all states with 1.9 percent appreciation month-over-month.

Mortgage rates:
Home equity rates:
Most recent market news:
Freddie Mac's Primary Mortgage Market Survey:
30-year fixed-rate mortgages (FRMs) averaged 3.56 percent with an average 0.6 point for the week ending June 23, 2016.
This is up from last week when it averaged 3.54 percent.
A year ago at this time, the 30-year FRM averaged 4.02 percent.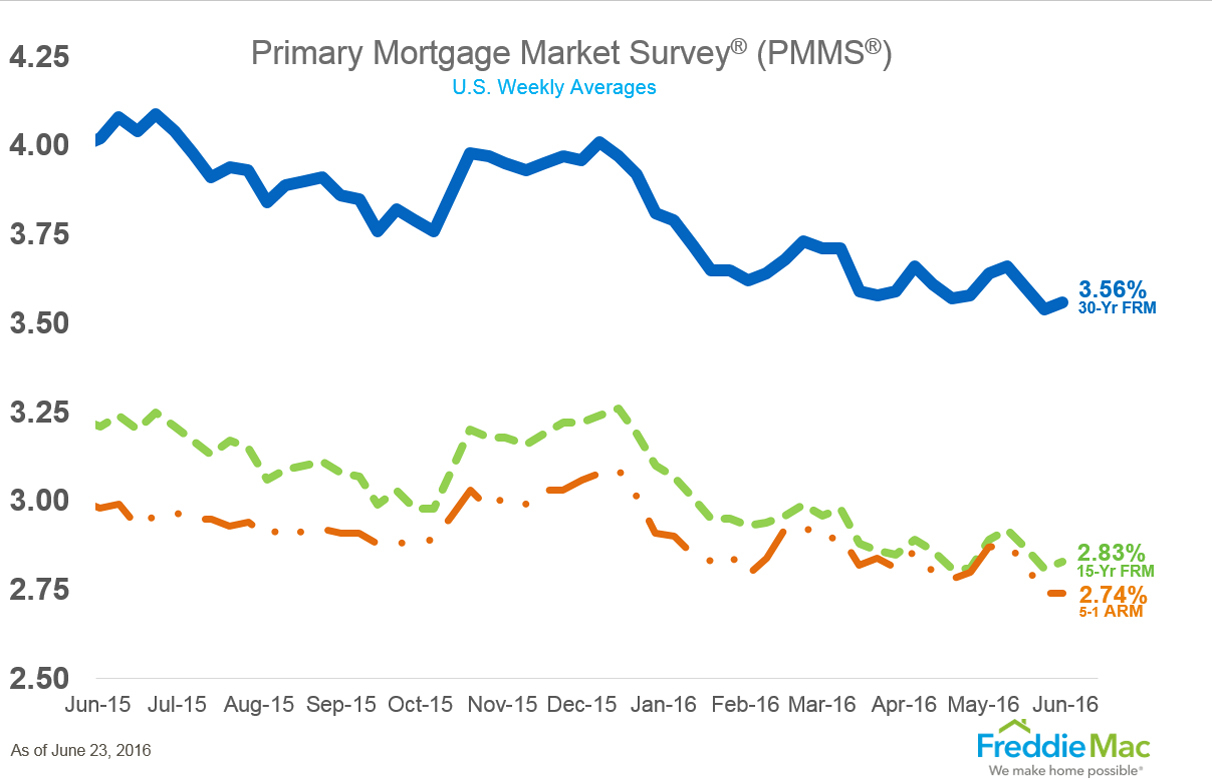 Future-proof your business using lead management strategies
Handle your growing lead database more effectively as homebuyers take more time to shop for real estate during this market shift
READ MORE
U.S. Census Bureau/U.S. Department of Housing and Urban Development's New Residential Sales for May 2016:
Sales of new single-family houses in May 2016 were at a seasonally adjusted annual rate of 551,000.
This is 6.0 percent below the revised April rate of 586,000, but is 8.7 percent above the May 2015 estimate of 507,000.
The median sales price of new houses sold in May 2016 was $290,400; the average sales price was $358,900. T
he seasonally adjusted estimate of new houses for sale at the end of May was 244,000. This represents a supply of 5.3 months at the current sales rate
CoreLogic's Market Pulse Report for June 2016:
Active loans with interest rates higher than 4.50 percent comprised 38 percent of all loans in February 2016.
Completed foreclosures were down 15.8 percent year-over-year in April 2016.
Home prices were up 6.2 percent year-over-year in April 2016.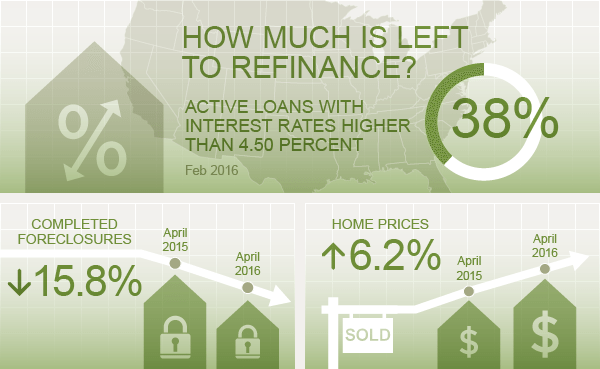 Email market reports to press@inman.com.