Apartment List recently released its July rent report for Washington D.C., finding rents in the District increased by 0.5 percent from May to June and are up 3.6 percent over the past year.
D.C. rent continues to outpace national growth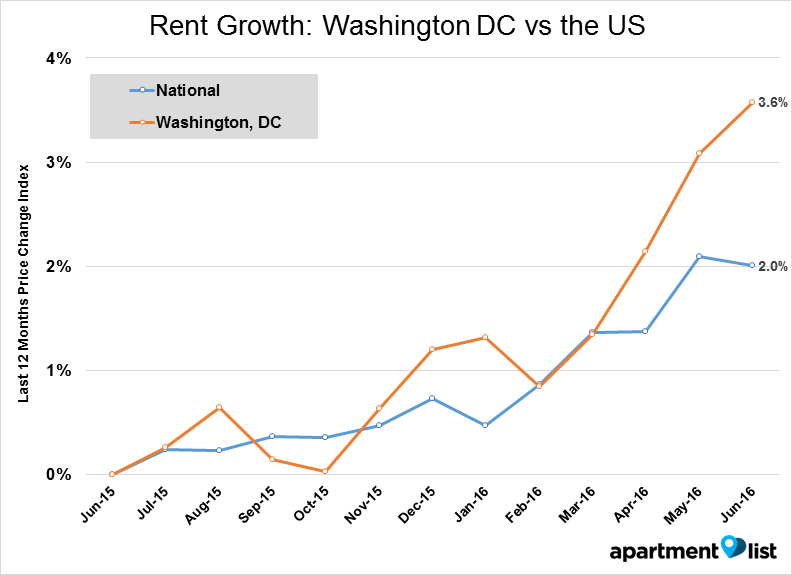 Rents in D.C. are growing faster than rents nationwide. A two-bedroom in D.C. rents for the median price of $3,120, while one-bedrooms go for $2,170.
D.C.'s most expensive neighborhood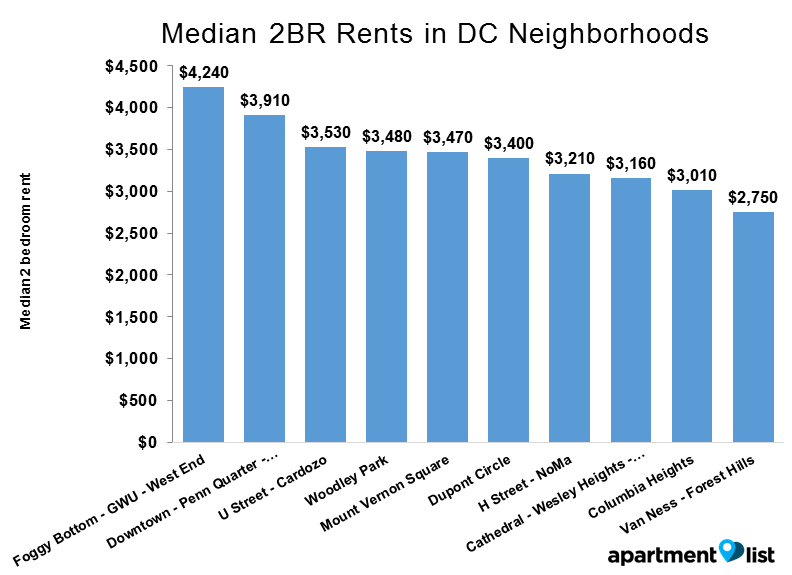 The most expensive neighborhood for D.C. renters is still Foggy Bottom -GWU- West End, but rents here decreased by 1.8 percent from May to June.
On the other hand, Downtown-Penn Quarter-Chinatown rents increased by 2.6 percent over the past month, bringing it to be the second most expensive neighborhood for renters in D.C.. A two-bedroom in this neighborhood rents for the median price of $3,910.
D.C. neighborhood rent growth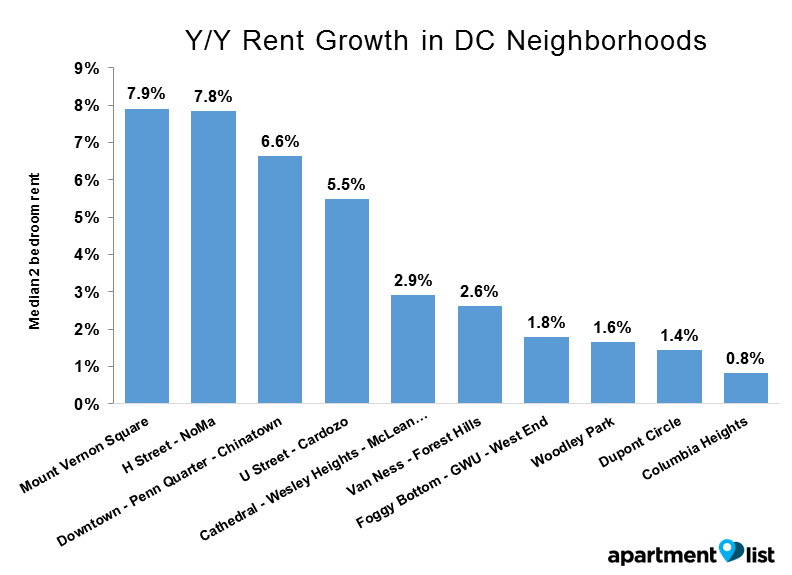 Download the single page business plan for success in 2020
Sometimes growth is as easy as 1-3-5. Here's how it works.
READ MORE
The neighborhood with the fastest-growing rents in D.C. was Mount Vernon Square, closely followed by H Street-NoMa. Rents in Mount Vernon Square increased by 7.9 percent year-over-year in June, with H Street-NoMat close behind at 7.8 percent.
A two-bedroom apartment in Mount Vernon Square rents for a median price of $3,470, while a two-bedroom in H Street-NoMa goes for $3,210.
For methodology and data for other neighborhoods in DC, see Apartment List's full report.
Yuki Graviet Knapp is a Content Marketing Associate with the Growth Team at Apartment List and is a resident of the Bay Area.