We'll add more market news briefs throughout the day. Check back to read the latest.
First American June 2016 Loan Application Defect Index:
The index decreased 1.4 percent in June from May.
Year-over-year, the index decreased 12.2 percent.
At the high point of risk in October 2013, the index measured 29.4 percent.
Mortgage rates:
Home equity rates:
Most recent market news:
Mortgage Bankers Association's weekly applications survey:
Mortgage applications decreased 11.2 percent from one week earlier.
The Refinance Index decreased 15 percent week-over-week.
The seasonally adjusted Purchase Index decreased 3 percent week-over-week to its lowest level since February 2016.
Federal Housing Finance Agency's mortgage rate indices for June 2016:
Interest rates on conventional mortgages were little changed from May 2016 to June 2016.
The average interest rate on all mortgage loans was 3.70 percent.
The average loan amount was $333,900 in June, up $4,400 from May.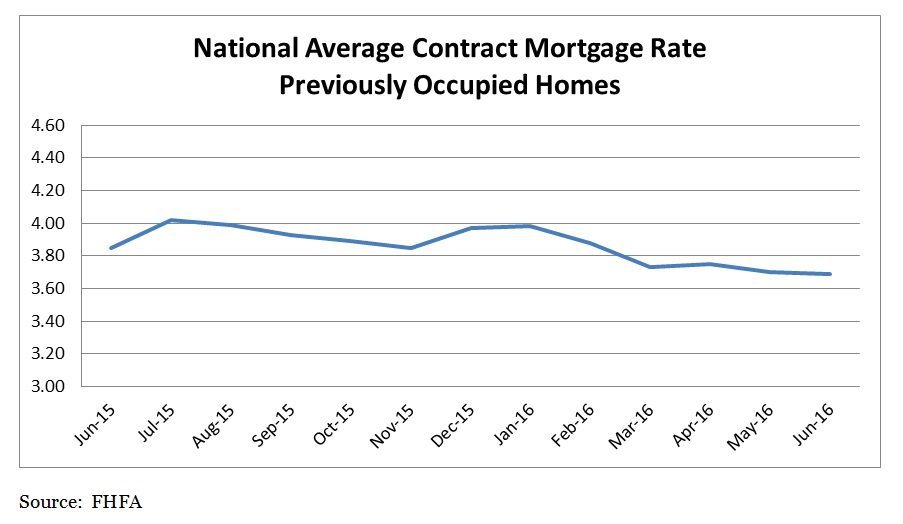 Future-proof your business using lead management strategies
Handle your growing lead database more effectively as homebuyers take more time to shop for real estate during this market shift
READ MORE
Freddie Mac's Multi-Indicator Market Index (MiMi):
The national MiMi value stands at 85.
This is up 1.05 percent month-over-month and 2.39 percent quarter-over-quarter.
Year-over-year, the MiMi is up 7.30 percent.
Email market reports to press@inman.com.