Rockland County closed sales of single-family homes increased 28.4 percent in the second quarter and 25.2 percent year-over-year.
Inventory fell for single-family homes and condos by a respective 14.6 percent and 13 percent, while co-ops increased 1.5 percent.
Rockland County's highest sale year-to-date was in Palisades and listed for $4,287,500, which was the highest sale in Snedens Landing in the past five years.
The Hudson Valley real estate market has been faring well, especially in Rockland County, where home sales rose in the second quarter of the year. According to data from the Hudson Gateway Association of Realtors (HGAR), single-family home sales increased 28.4 percent in the second quarter of the year and 25.2 percent in the last 12 months.
Inventory has been falling in the single-family home and condo category, HGAR says, but co-ops saw a slight uptick in inventory of 1.5 percent over the end of 2015. Single-family home inventory took the biggest fall of the three categories, at 14.6 percent, and condo inventory dipped 13 percent.
Co-ops was also the only category that had an increase in new listings, at 5.1 percent since the end of 2015, according to the data. New listings of single-family homes dipped 6.4 percent to 1,121 properties, and condos dipped 5.6 percent, to 220 properties.

Days on market has been falling in all categories in the second quarter of 2016. Days on market for single-family homes dipped 15.4 percent since the end of 2015, while condos fell 14.1 percent and co-ops dropped 11.8 percent.
The 12-month statistics looked a little different, though. The days on market dipped 10 percent over last year for single family homes, HGAR says, but increased 2.7 percent for condos and 11.8 percent for co-ops.
Of the price brackets, the $350,000 to $399,000 range had the largest number of listings, with 56 total. The average days on market in this price range was 111 days in the second quarter. The $200,000 to $249,999 price bracket had the lowest average days on market, at 57 days.
Hudson Valley luxury real estate
Luxury listings took an upswing, with the most expensive listing year-to-date in Rockland County sold for $4,287,500. Ellis Sotheby's International Realty announced the sale as the second highest in Snedens Landing in five years. The brokerage marked a 57 percent uptick in dollar sales volume semi-annually year-over-year.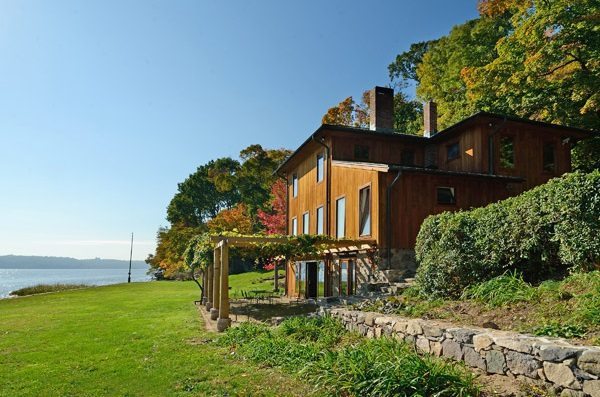 "The significance of these statistics is that they indicate a healthy growth in the high-end market," Richard Ellis, owner of Ellis Sotheby's International Realty, said in a statement. "The luxury market sets the pace for the overall market, so these are all positive indications for the Hudson Valley."