We'll add more market news briefs throughout the day. Check back to read the latest.
Black Knight Home Price Index for June 2016:
Home prices were up 0.8 percent month-over-month in June.
Prices were up 5.3 percent year-over-year.
The house price index is at $265,000.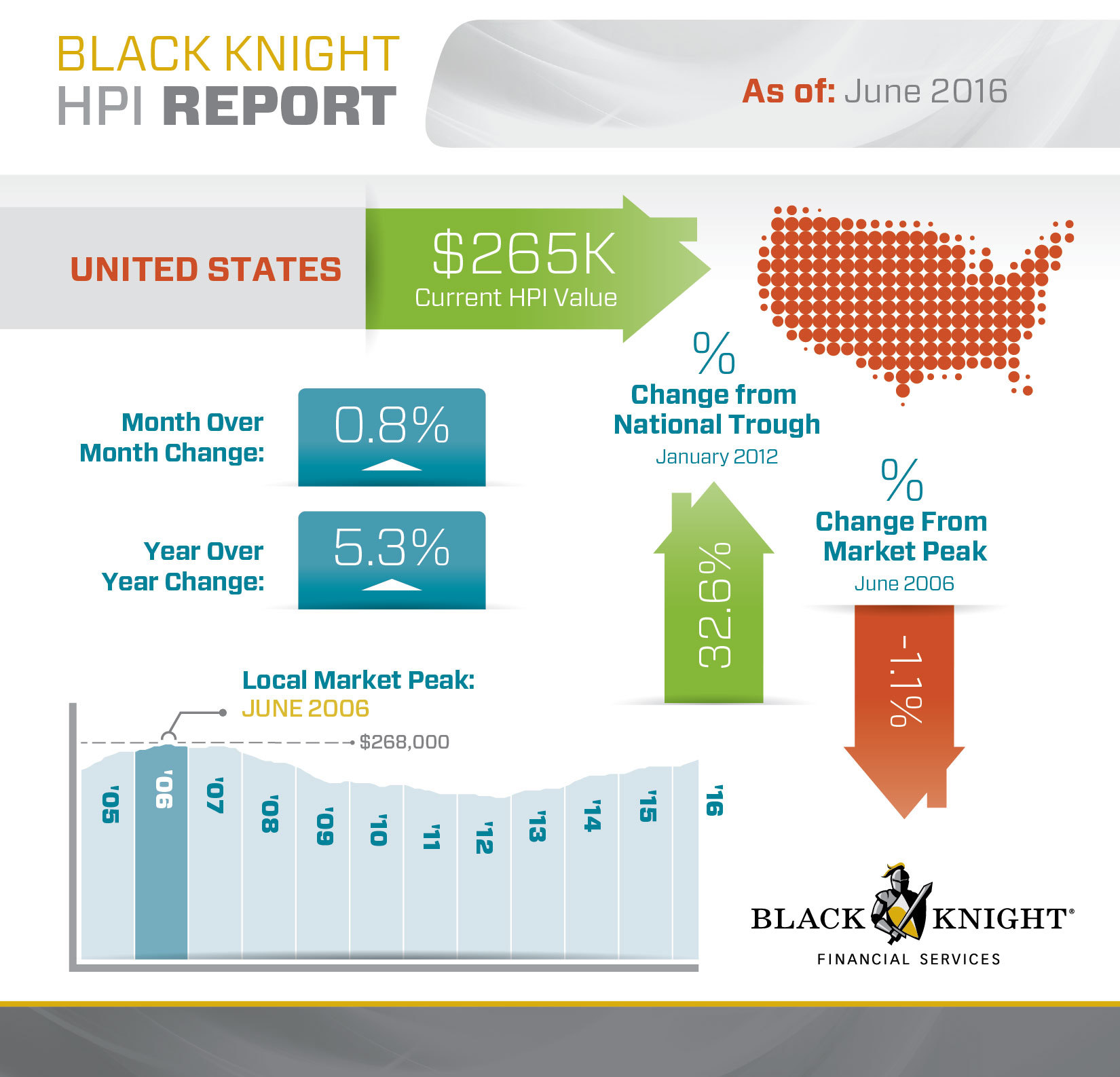 Mortgage rates:
Home equity rates:
Most recent market news:
Campbell/Inside Mortgage Finance Housing Pulse Tracking Survey:
The sales-to-list price ratio on non-distressed properties was 98.3 percent in July 2016, based on a three-month moving average.
The average price of non-distressed properties sold in July was $300,900, up 3.7 percent compared with July 2015. 
Non-distressed properties sold during July received an average of 2.3 offers, and the average time on market for non-distressed properties sold during the month was 6.8 weeks.
First American Real House Price Index (RHPI) for June 2016:

Low-cost, high-impact marketing with video
How one broker showcases her culture and retains top talent
READ MORE
The RHPI decreased slightly in June 2016, falling 0.2 percent compared to May 2016 and -0.1 percent compared to June 2015.
House prices have changed by a negative 38.5 percent since their pre-recession peak.
Real house prices are 17.3 percent lower than they were in 2000.
Email market reports to press@inman.com.