When it comes to spending money on SEO, Google has to be the thrust of any agent's effort.
HousesForSale.com needs a visual overhaul and will have a hard time competing with larger portals in overall market reach.
Have suggestions for products that you'd like to see reviewed by our real estate technology expert? Email Craig Rowe.
HousesForSale.com is home search portal that sells exclusive market access to agents.
Platform(s): Web-based
Ideal for: All agents
Top selling points
Offers Bing results above major portals
Top concerns
Outdated website design
So far only effective on Bing (Google pending)
Pulls home searches away from agent websites
Major portals' consumer reach goes well beyond web search
What you should know
Dallas-based HousesForSale.com sells agents access to their market under its domain.
An agent in Houston, for example, could scoop up his or her ZIP code on the site's homepage.
The system only grants access to one agent for each market.
When a person searches Bing for "homes for sale in Houston," the result will appear above realtor.com and Trulia, and link to a branded page under HousesForSale.com.
A purchased market comes with a branded banner and a gallery of available listings. A cookie is embedded that re-markets to potential buyers as they poke around other markets on HomesforSale.com.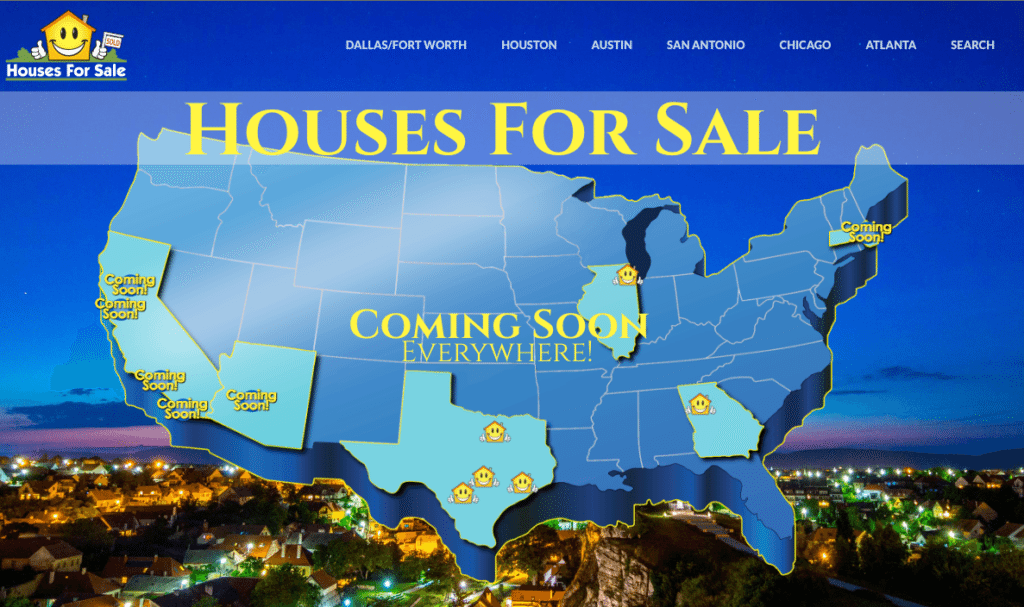 The service also comes with a contact management tool that lists any leads gathered from the site.
A countdown clock on the website teases the availability of each new market. Along with Houston, the following markets are available for agents to buy: Chicago, Phoenix, Atlanta, Dallas/Fort Worth, Austin and San Antonio.
Large metros are broken down into submarkets — so a person could buy Irvine and not Los Angeles, for example.
Getting what you pay for
A number of things concern me about this product.
First, the website's design is brutally out-of-date. I fear it would turn off many home browsers, especially when compared to the rich, data-driven interfaces of Zillow and realtor.com.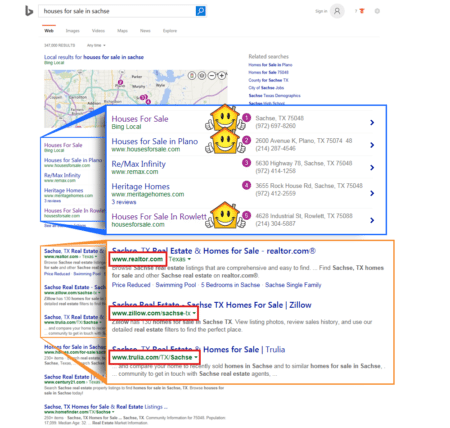 As of last month, Google controlled 71 percent of the search traffic on the Internet, according to netmarketshare.com. Bing drives 10.65 percent.
The website's design is brutally out of date.
Granted, HousesForSale only charges $35 per ZIP code, so you're getting what you pay for. After one lead is obtained, it becomes a subscription model.
I had a hard time understanding how the company defined a lead. Is a lead qualified by filling out a form? Sending an email?
The additional services that accompany Houses For Sale, such as its contact list, save search and new match alert, wouldn't make this dashboard worth an everyday log-in. Or a once-a-week log-in.
HousesForSale.com's intent is to have your buyers use its website for home searches. I just can't fathom how it could possibly compete with the reach and power of the major portals.
Additionally, it seems that HousesForSale.com has completely ignored the tremendous amount of affordable website services and industry-specific marketing companies out there it would be competing with.
Even the most 1996-esque template provided by the big companies can out-feature HousesForSale.com's consumer search tools.
How would it hold a buyer's attention against brands with Super Bowl marketing budgets?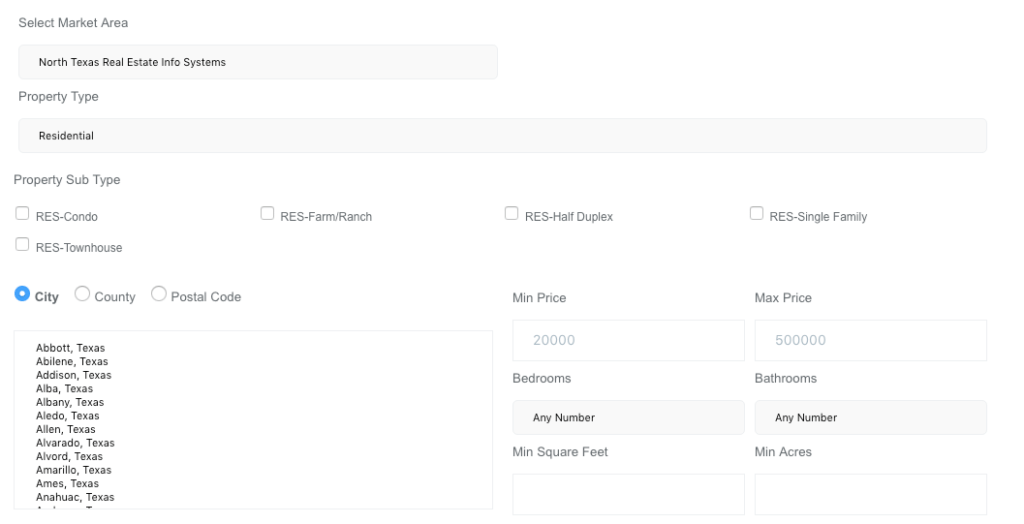 Out of its league?
John Brown, the company's owner and developer, is a real estate agent in the Dallas area. I'm always happy to review products built by agents, for agents.
Most of the time.
Overall, the model he's reaching for could have tremendous appeal if it took a true portal approach instead of trying to sell markets piecemeal to agents.
This approach automatically limits the company's income potential and puts it in the center of the SEO ring with domains 50 times its weight class.
If you have $35 you don't care about and are willing to hold on to it until your market surfaces for availability, this might be for you.
Or, you could buy seven latte-frothy-something-or-others from Starbucks and return some emails.
Have a technology product you would like to discuss? Email Craig Rowe.