Check Inman every day for the daily version of this market roundup.
Mortgage rates:
Home equity rates:
Thursday, September 15:
Mortgage Bankers Association's Builder Applications Survey for August 2016:
Mortgage applications for new home purchases increased by 5 percent month-over-month.
Applications were up 14 percent year-over-year.
The average loan size of new homes decreased from $325,843 in July to $325,224 in August.
CoreLogic Home Equity Report for Q2 2016:
In Q2 2016, 7.1 percent of mortgaged homes had negative equity.
This is an 8.9 percent decrease from the previous quarter.
Negative equity value decreased $30.0 billion quarter-over-quarter.

Freddie Mac Primary Mortgage Market Survey:
The 30-year fixed-rate mortgage (FRM) reached its highest level since June in the week ending September 15, 2016.
The 30-year FRM averaged 3.50 percent with an average 0.5 point.
This is up from last weeks' 3.44 percent. Last year this time, the 30-year FRM averaged 3.91 percent.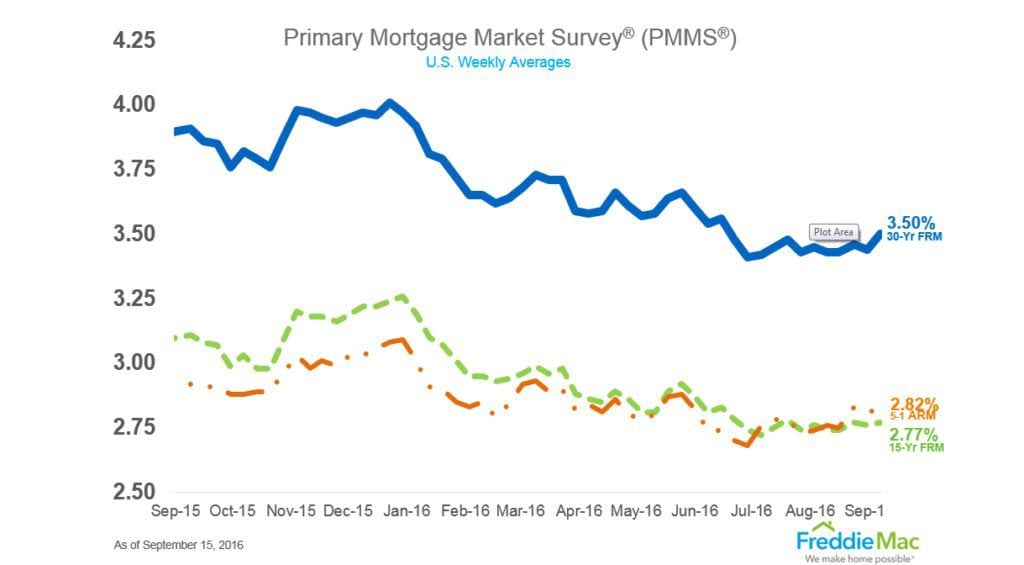 One platform. One device. Limitless growth.
How Homesnap Pro puts all the tools you need in one app right on your smartphone.
READ MORE
Wednesday, September 14:
Mortgage Bankers Association's Weekly Applications Survey:
Mortgage applications increased 4.2 percent week-over-week on a seasonally adjusted basis.
On an unadjusted basis, applications decreased 17 percent week-over-week.
The refinance share of mortgage activity decreased to 62.9 percent of total applications from 64.0 percent the previous week.
Tuesday, September 13:
Quicken Loans Home Price Perception Index for August 2016:
Appraised values were 1.56 percent lower than homeowner estimates in August 2016.
Home values increased 1.73 percent month-over-month in August 2016.
Year-over-year, values increased 8.13 percent.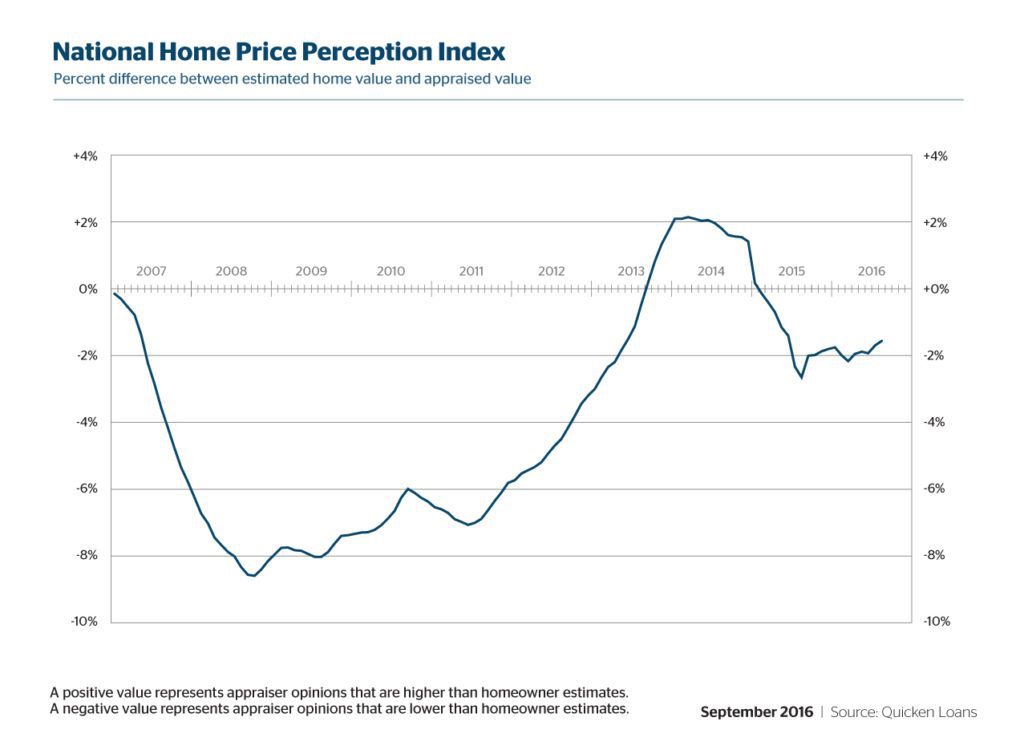 CoreLogic National Foreclosure Report for July 2016:
Foreclosure inventory was down 3.9 percent in July 2016 from June 2016.
Completed foreclosures were down 34,000 in July 2016.
This is a 16.5 percent year-over-year decline and a 3.9 percent month-over-month decline.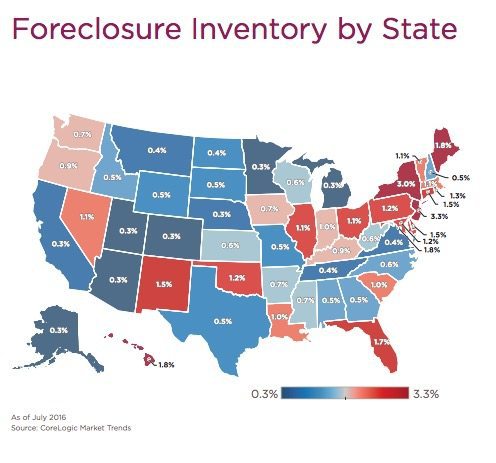 Email market news to press@inman.com.